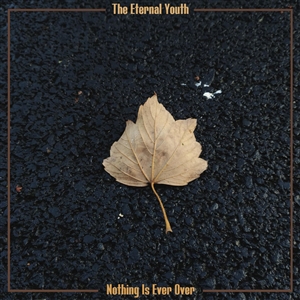 1 - ETERNAL YOUTH, THE - NOTHING IS EVER OVER - (LP)
KICKING

Nothing is ever really over.This is the leitmotif of The Eternal Youth, which believes in the rebirth of even dying things.Barely a year and a half after the release of their first album, the Caen people are back with their second opus under their arm. A short latency which could lead one to believe that the two productions resemble each other like two drops of water from the fountain of youth. It is not so ! If Me and You Against The World, released in November 2018, is anchored in the punk of 77, Nothing Is Ever Over bathes him in the 80's, the cold wave and the post punk. Somewhere between The Smiths, The Chameleons, Buzzcocks and Alkaline Trio. With a polished production highlighting the arrangements and the lead voice, this second album seems more mature and darker. The speech and the tone have hardened, but energy remains the key word, bringing together initiates and laymen alike.The Eternal Youth, offers here an electric poetry taking its stature throughout 8 tracks to listen in loop. As if each end was just a new beginning.

TRACKLISTING: 01. Hornets Attack 02. Voices From The Underground 03. Nothing Is Over 04. Turning The Light Off 05. New Pandora's Box 06. Sing Along 07. I Can't Escape Myself 08. The Worst Road To Take

Les personnes qui ont commandé cet article ont aussi commandé GET DEAD, BRAT FARRAR, NOFX/FRANK TURNER, NOFX, ...

Format: LP

Disc Quantity: 1
Date: 01-09-2020
Référence : 542698
Disponibilité: EN STOCK

Prix : 17,00 EUR