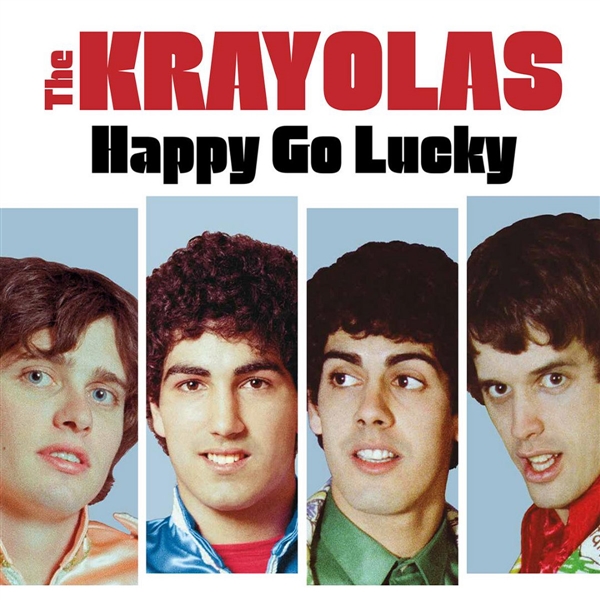 1 - KRAYOLAS, THE - HAPPY GO LUCKY (BLACK) - (LP)
BOX

Box Records and Saustex bring you the second archival release from San Antonios Krayolas. Contemporarily the band is often heard on Little Stevens Underground Garage on Sirius XM and these lovingly restored recordings will take you back to the dawn of the MTV era...brimming with excitement and possibility the band folded Latin R&B, Motown and the poppier side of their sixties chart-making heroes into their already well-defined garage and power pop sound with the help of the legendary original West Side Horns. Imagine Dexys Midnight Runners debut Searching For The Young Soul Rebels if rendered more slickly by Texans as a starting point. Fully half the tracks were culled from 1982 masters that were thought lost for good and now see their first release. This album is pressed on pristine black vinyl.

TRACKLISTING: 01. Happy Go Lucky (40th Anniversary Mix) 03:11 02. Times Together (40th Anniversary Mix) 03:12 03. The Sphinx Won't Tell (40th Anniversary Mix) 02:26 04. The Krayolas Featuring The Original West Side Horns - Love Is Gonna Getcha 05. All Of The Time 02:57 06. Al Coda No. 1 02:05 07. Don't Give Up Hope 04:17 08. You're Not My Girl 03:19 09. Roadrunner John (40th Anniversary Mix) 02:52 10. Wall Street Blues 04:10 11. Dorothy (40th Anniversary Mix) 03:13 12. We The People 03:19 13. Smile Away (birthday Mix) 03:13 14. All I Really Want To Do (birthday Mix) 02:56

Les personnes qui ont commandé cet article ont aussi commandé ANN-MARGRET WITH THE FUZZTONES, RICHIES, TALL FACES, THE, BADHABIT, ...

Format: LP

Disc Quantity: 1
Date: 10-08-2022
Référence : 557970 NEW
Disponibilité: 2/3 SEMAINES

Prix : 25,00 EUR