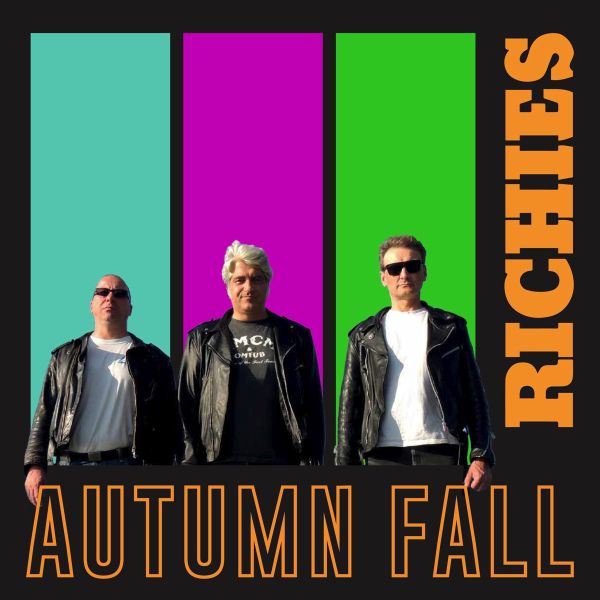 1 - RICHIES - AUTUMN FALL - (LP)
SOCIAL BOMB

Breaking News from Germany: The Richies are back in the punkrock game. 23 years after their last album, the orginal line-up returns to the scene with a brand new full-length album. Sixteen new smashers, full with surfy, rockin' poppunk tunes, somewhere between Beach Boys, Ramones and the Bangles. 30 years after their first single, Axel, Peter and Carsten still put the pedal to the metal, showin' the unknowing masses how it's done!

TRACKLISTING: 01. The Three Richies2:06 02. Different Worlds2:01 03. If Life Is Just A Bottle Of Beer, I'm Just A Single Molecule Of A Fart 04. In Our Wildest Days1:50 05. Looking For Love2:03 06. Like Alyssa Milano2:26 07. Jihad In Jalalabad1:59 08. Little Bathtub3:05 09. I Don't Know2:22 10. A Beer Drinker's Christmas2:35 11. A Surfer's Christmas1:46 12. A Journey Down The Rhine1:40 13. Without You2:12 14. Nothing More Than This2:42 15. In Tits We Trust2:49 16. Oh My God2:03

Les personnes qui ont commandé cet article ont aussi commandé DEECRACKS, MARINO, BRAD, ...

Format: LP

Disc Quantity: 1
Date: 06-03-2020
Référence : 539908
Disponibilité: EN STOCK

Prix : 17,00 EUR