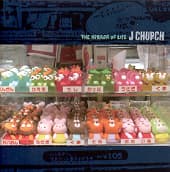 1 - J CHURCH - HORROR OF LIFE - (CD)
NO IDEA

Lance and J CHURCH are back with their first full length album in three years ...and its a doozy! All of the classic J CHURCH elements are here, complimented exquisitely by the revamped three-piece lineup. SIXTEEN songs in 40 minutes... Its a manic ride, full of history, politics, and humanity. Yeah!!



Format: CD

Disc Quantity: 1
Date: 26-03-2007
Référence : 370013
Disponibilité: EN STOCK

Prix : 12,75 EUR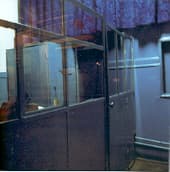 2 - J CHURCH - SOCIETY IS A CARNIVOROUS FLOWER - (CD)
NO IDEA

This marks the first studio full length release by J Church since 1999's "One Mississippi" (Honest Don's/Fat). It is their sixth! The b-side is a lengthy song made up of shorter ones, as inspired by "A Quick One" by the Who and "Cradle To The Grave" by the Subhumans.



Format: CD

Disc Quantity: 1
Date: 27-07-2004
Référence : 349732
Disponibilité: EN STOCK

Prix : 12,75 EUR