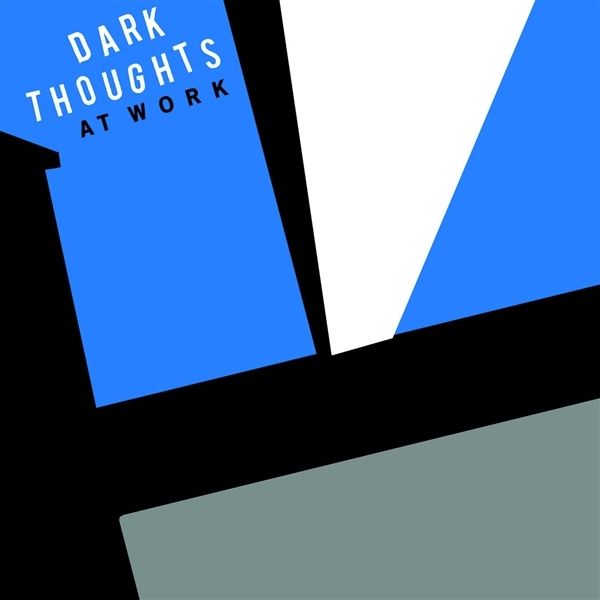 1 - DARK THOUGHTS - AT WORK - (LP)
DRUNKEN SAILOR

Theyve mastered the blink-and-youll-miss-it-twice energy of that sneaky subgenre some call Ramonescore and made it their own, revelling in hooks and pace while making you wanna inhale a good lungful of industrial strength glue (no, your pritt stick wont do the job). The Philadelphia trio have been making a ludicrously addictive noise for a few years now, dropping their self-titled debut back in 2016, and now theyre ready to move out of the shadows and firmly into your new favourite band territory. References? You got em: theyll call to mind the Bay Area punk of the 80s/early 90s, the I-gotta-weld-that-sound-to-my-brain instancy of Dear Landlord, the in-yer-face-and-out-the-back-of-yer-skull buzzsaw racket of The Queers or The Riverdales (and you dont even have to worry about that turd Ben Weasel being involved). Theyre a goodtime noise for downbeat folks, and they know how to get your subconscious begging for more. Not many bands will make you wanna spike your boss drink with bleach before driving your car into a ravine with the volume turned way up. Dark Thoughts are one of em. Get familiar, asap.

TRACKLISTING: 01. Gimme Soda 00:53 02. Anything Ii 02:01 03. Psychoward 01:36 04. I Wish 01:27 05. With You 02:28 06. Watch You Walk 02:44 07. Two Coffees 01:25 08. No Good 00:57 09. Don't Wanna 01:33 10. Hate This 01:04 11. Little Thing 01:10 12. Owing Money 02:24

Les personnes qui ont commandé cet article ont aussi commandé PONCHES, THE, QUEERS, THE, RICCOBELLIS, THE/TWISTER, 20 BELOWS, THE, ...

Format: LP

Disc Quantity: 1
Date: 29-03-2019
Référence : 525871
Disponibilité: EN STOCK

Prix : 18,00 EUR