1 - EMPIRE - EASY LIFE/ENOUGH OF THE SAME - (7")
MUNSTER

Empire was an offshoot of punk legends Generation X, very influential for the Washington hardcore and UKneo-psychedelic scenes.These two previously-unavailable-on-vinyl songs were recorded in 1981 for a second album that wasnt finally released.

TRACKLISTING: 01. Easy Life 02. Enough Of The Same

Les personnes qui ont commandé cet article ont aussi commandé BADHABIT, ...

Format: 7"

Disc Quantity: 1
Date: 29-07-2022
Référence : 557191
Disponibilité: EN STOCK

Prix : 12,50 EUR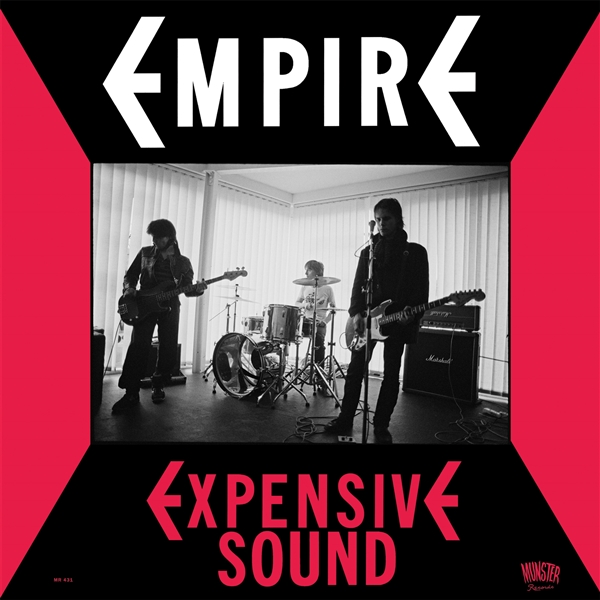 2 - EMPIRE - EXPENSIVE SOUND - (LP)
MUNSTER

Empire was an offshoot of punk legends Generation X, very influential for the 80s Washington D.C. hardcore and UK neo-psychedelic scenes, acting somehow as the missing link between new wave and grunge. "Expensive Sound" was originally released in 1981, their music was raw, bare, warm -distinct from the glacial, antiseptic pop that would dominate the decade.While "Expensive Sound" may be better known for the bands it inspired - the neo-psychedia of The Stone Roses and the athletic fretwork of Fugazi - they deserve appreciation on its own merits: one of the finest guitar pop records of the era.

TRACKLISTING: 01. Empire 02. Hot Seat 03. Electric Guitar 04. Turn It Round 05. Today 06. Expensive Sound 07. Safety 08. Him Or Me 09. All These Things 10. New Emotion 11. Stand



Format: LP

Disc Quantity: 1
Date: 24-06-2022
Référence : 556559
Disponibilité: 2/3 SEMAINES

Prix : 23,25 EUR