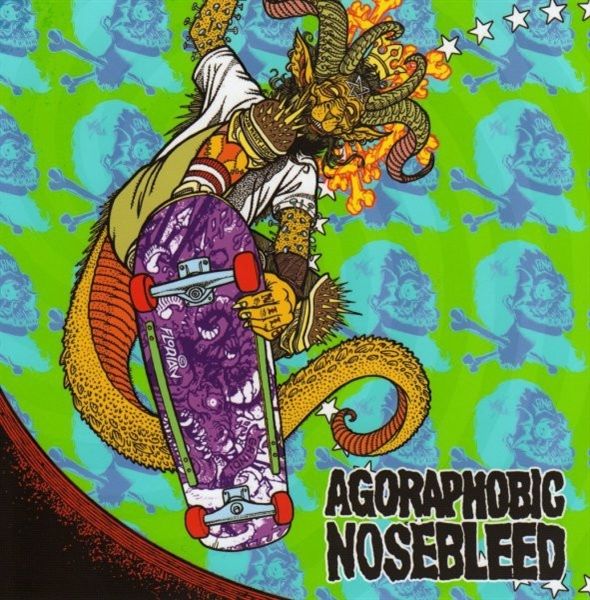 1 - AGORAPHOBIC NOSEBLEED/TOTAL FUCKING DESTRUCTION - SPLIT - (7")
BONES BRIGADE

Undoubtedly one of the finest chuggers Agoraphobic Nosebleed has ever done. Hull's muscular riffage crushes all in its path, as Randall's intoxicated rampage veers from sarcastic to distraught often within the space of a single line. TFD is about hysterical guitar waves buzzing around above a wonderfully demented bassline, hinting at Hoak's appreciation for free grind jazz.

TRACKLISTING: 01. Self Detonate 02. Degenerate Liar 03. Alcoholocaust 04. Last Night I Dreamt We Destroyed The World 05. Sid Vicious Was Innocent.



Format: 7"

Disc Quantity: 1
Date: 11-02-2009
Référence : 498421
Disponibilité: EN STOCK

Prix : 5,50 EUR