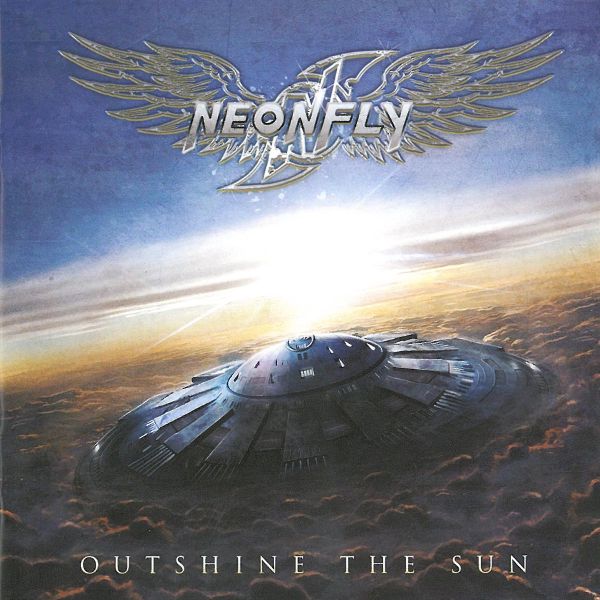 1 - NEONFLY - OUTSHINE THE SUN - (CD)
INNER WOUND

Neonflys explosive debut album "Outshine The Sun", originally released on August 29th 2011, featuring the hardhittingsingle "A Gift To Remember" and the track "Ship With No Sails" featured on the multi-million selling video game Rockband for Xbox and PS3.

TRACKLISTING: 01. Broken Wings 02. The Enemy 03. Ship With No Sails 04. A Gift To Remember 05. The Revenant 06. The Ornament 07. Reality Shift 08. Spitting Blood 09. Morning Star 10. The Messenger 11. I Think I Saw A U.f.o.



Format: CD

Disc Quantity: 1
Date: 29-03-2019
Référence : 525780
Disponibilité: EN STOCK

Prix : 6,50 EUR
2 - NEONFLY - STRANGERS IN PARADISE - (CD)
INNER WOUND

Neonfly, the young promising melodic metal band from the UK recorded their second album "Strangers in Paradise"with renowned producer Dennis Ward [Pink Cream 69, Unisonic, Angra, Primal Fear, Krokus].The band's musical focus on ear-grabbing melodies and hook lines, praised by none other than the likes of Joe Elliot[Def Leppard] and Myles Kennedy [Alter Bridge] makes them stand out in the scene.Neonfly have already supported acts like Alice Cooper, Magnum, Sonata Arctica, Gamma Ray and others, and will hitthe road with Dragonforce in the UK his fall!

TRACKLISTING: 01. Whispered Dreams 02. Highways To Nowhere 03. Better Angels 04. Rose In Bloom 05. Heart Of The Sun 06. Aztec Gold 07. Fierce Battalions 08. Sons Of Liberty 09. Chasing The Night 10. Falling Star



Format: CD

Disc Quantity: 1
Date: 01-09-2016
Référence : 494449
Disponibilité: EN STOCK

Prix : 9,25 EUR