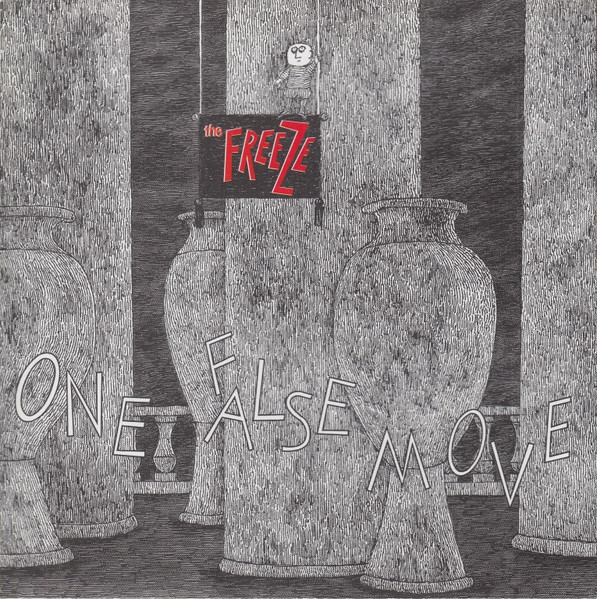 1 - FREEZE, THE - ONE FALSE MOVE - (CD)
DR. STRANGE

The Freeze commemerate their 20th anniversary as a band... and what better way to celebrate their sinister music than to join forces with one of the most twisted and ghoulish artist of all time, Edward Gory. You get what will go down as one of the best Freeze albums since "Rabid Reaction" or "Land Of The Lost".

TRACKLISTING: 01. New Poison 02. In Their Dreams 03. Contact High 04. The Bands Waiting 05. Wired To Lose 06. Professor Redeye 07. Shedding Season 08. Now Serving 09. Alien Heads 10. Last Letter Home 11. Makes Me Nervous 12. Weapon A 13. Kiss And Kill 14. Mental Defective

Les personnes qui ont commandé cet article ont aussi commandé MU330, SKULLS, SUBHUMANS (CAN), ...

Format: CD

Disc Quantity: 1
Date: 21-02-2001
Référence : 314363
Disponibilité: EN STOCK

Prix : 12,00 EUR

2 - FREEZE, THE - TOKEN BONES - (CD)
DR. STRANGE

A selection of hard to get stuff from '81 to '96 by one of the longest existing hardcore bands!

TRACKLISTING: 01. Broken Bones 02. I Hate Tourists 03. Warped Confessional 04. Refrigerator Heaven 05. Suicidal 06. Guilty Face 07. Lexicon Devil 08. We're Not The Abnormal Ones 09. I'm Too Good For You 10. Nothing Left 11. False Messiah 12. Halloween Night 13. We Make Sanity 14. Idiots At Happy Hour 15. Now Or Never 16. Die For Life 17. No One's Ever Coming Home 18. Killing Me 19. Touched 20. Violent Arrest 21. Sacrifice Not Suicide 22. It's Only Alcohol 23. Loading Zone 24. Downtime 25. Trouble If You Hide 26. Voices From My Window 27. Timebomb 28. This Is Boston, Not L.a. 29. American Town 30. Don't Forget Me Tommy



Format: CD

Disc Quantity: 1
Date: 10-06-1997
Référence : 313871
Disponibilité: EN STOCK

Prix : 12,00 EUR