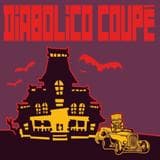 1 - DIABOLICO COUPE - DIABOLICO COUPE - (LP)
AREA PIRATA

After the breakup of Italian band Titty Tiwisters Orchestra, some members got involved into a new surf/instro music project.In june 2013 Diabolico Coupe delivers on this their debut album 8 original songs, is raw spaghetti surf sound, with twanging guitar and wild saxophone plus great cover art.



Format: LP

Disc Quantity: 1
Date: 10-03-2016
Référence : 486936
Disponibilité: EN STOCK

Prix : 13,00 EUR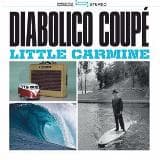 2 - DIABOLICO COUPE - LITTLE CARMINE - (CD)
AREA PIRATA

Two years after their debut album, Diabolico Coupe, the Italian Surf band from Piacenza is back. The release of the first record was followed by an intense live activity, including opening acts for surf music legends such as Paul Johnson of Bel-Airs, Messer Chups and Satans Pilgrims, and some great live gigs during various editions of the Surfer Joe Summer Festival in Livorno (Italy), a not-be-missed event for all Surf music fans. That's how they knew they were on the right track, and why they've become even more determined to continue with their mix of original Surf, exotica and instrumental R'n'R in Las Vegas Grind style. "Little Carmine", the new album, is released with the help of Area Pirata and contains ten tracks. The powerful and neat sound is supported by massive reverbs and smooth sax inserts and conveys the right atmosphere for the band to prove their true potential with some great tunes you'll want to listen to again and again...

Les personnes qui ont commandé cet article ont aussi commandé LEE, SHAWN, BRADIPOS IV, PEACH, GEORGINA -& THE SAVOYS-, BOWMAN, PRISCILLA, ...

Format: CD

Disc Quantity: 1
Date: 15-01-2016
Référence : 484048
Disponibilité: EN STOCK

Prix : 13,00 EUR