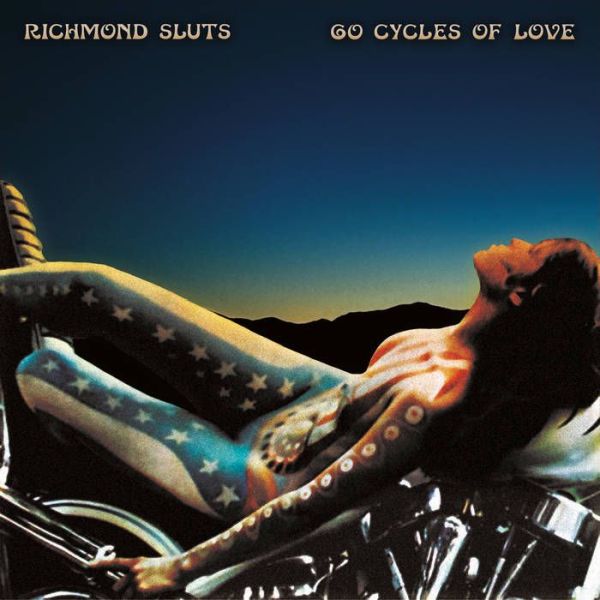 1 - RICHMOND SLUTS - 60 CYCLES OF LOVE - (LP)
BEAST

This is the long awaited second album by The Richmond Sluts. The Sluts connect the dots between '60s garage punk and old school '70s style, then toss just a dash of new school into the mix. Ever wonder what the Dolls would sound like covered by a psychedelic band? Kept up at night trying to imagine a cross between the Cramps and the Velvet Underground? Curious what the result would be if a time warp sent Richard Hell circa 1978 a decade into the past? And what if Eddie & the Hotrods were really the Ramones with English accents? The Richmond Sluts answer all these brain teasers and more you've yet to even imagine, and they do it without an ounce of pretentiousness or braggadocio.

TRACKLISTING: 01. I Wanna Know 03:02 02. Don't Need You 04:23 03. Motel Boogie 04:35 04. Different Tune 04:26 05. She's No Good 03:12 06. Into These Eyes 03:20 07. Gonna Find It 03:15 08. Livin To Crash 03:18 09. To Hell And Back 02:57 10. Only God Knows Why 02:46

Les personnes qui ont commandé cet article ont aussi commandé PIERCE, JEFFREY LEE, FROTH, MYSTIC BRAVES, MARSHMALLOW OVERCOAT, THE, ...

Format: LP

Disc Quantity: 1
Date: 15-12-2016
Référence : 499167
Disponibilité: EN STOCK

Prix : 17,00 EUR