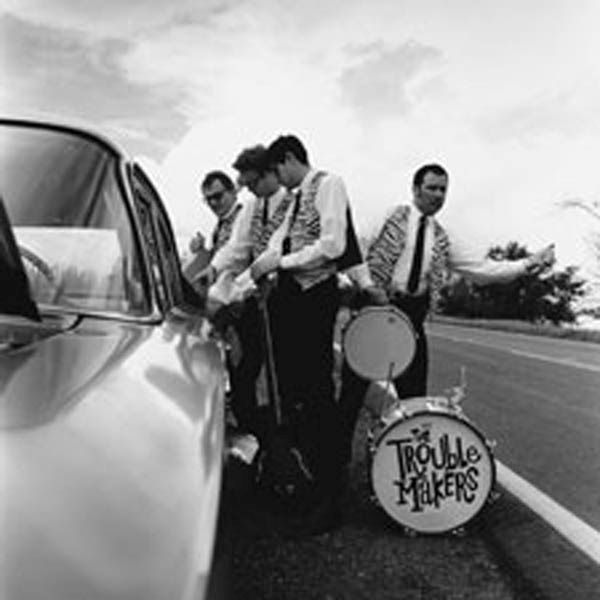 1 - TROUBLE MAKERS, THE - THE GREAT LOST TROUBLE MAKERS ALBUM - (CD)
SLOVENLY

A garage punk necessity. Originally released on vinyl by Screaming Apple Records in 1998 and now finally available on again. They plat with the spirit of such 60s staples as The Sonics & The Kingsmen, and the intense ferocity of such 90s peers as The Mummies and The Phantom Surfers.

TRACKLISTING: 01. You Make A Better Door 02. Nah Nah Nah 03. Why Don't You Love Me 04. Take A Look At Me 05. Get! Out! 06. Let's Go In '69 07. Sick And Tired 08. Please Don't Touch Me There Missy 09. I'll Come Again 10. Get Out Of My Head 11. You Can't Blame That On Me 12. Notcryin' Over You 13. I Hope She's Satisfied

Les personnes qui ont commandé cet article ont aussi commandé MASTER PLAN, THE, LOVEMASTERS, NEW DUNCAN IMPERIALS, ...

Format: CD

Disc Quantity: 1
Date: 15-02-2003
Référence : 338873
Disponibilité: EN STOCK

Prix : 9,50 EUR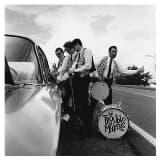 2 - TROUBLE MAKERS, THE - THE GREAT LOST TROUBLE MAKERS ALBUM - (LP)
SLOVENLY

A garage punk necessity. Originally released on vinyl by Screaming Apple Records in 1998 and now finally available on again. They plat with the spirit of such 60s staples as The Sonics & The Kingsmen, and the intense ferocity of such 90s peers as The Mummies and The Phantom Surfers.

TRACKLISTING: 01. You Make A Better Door 02. Nah Nah Nah 03. Why Don't You Love Me 04. Take A Look At Me 05. Get! Out! 06. Let's Go In '69 07. Sick And Tired 08. Please Don't Touch Me There Missy 09. I'll Come Again 10. Get Out Of My Head 11. You Can't Blame That On Me 12. Notcryin' Over You 13. I Hope She's Satisfied



Format: LP

Disc Quantity: 1
Date: 15-10-2013
Référence : 450930 NEW
Disponibilité: EN STOCK

Prix : 16,25 EUR