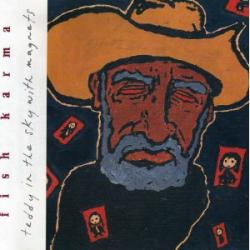 1 - FISH KARMA - TEDDY IN THE SKY - (CD)
TRIPLE X

TRACKLISTING: 01. Soap Meet Woman 02. An Artists Lament 03. God Is A Groovy Guy 04. She Is The Mammal 05. The Campfire Song 06. Love Barn 07. I Had A Dreamj 08. Baby Let's Be Methodists Tonight 09. New Age 10. God Save The N.r.a. 11. Analogies 12. Die Like A Dog



Format: CD

Disc Quantity: 1
Date: 01-08-2005
Référence : 28619
Disponibilité: EN STOCK

Prix : 15,25 EUR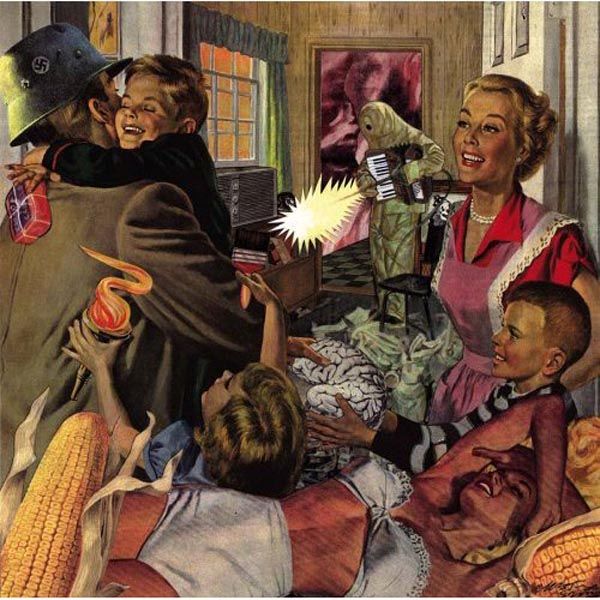 2 - FISH KARMA - THE THEORY OF INTELLIGENT DESIGN - (CD)
ALTERNATIVE TENTACLES

He's a person, representing the delicious dementia side of the label that gave you WESLEY WILLIS, BLOWFLY and the CRUCIFUCKS. FISH turned heads, blew minds and tickled funny bones with two previous albums on Mojo Nixon's Triple Nixon imprint, and more recently "Lunch With The Devil". His songs feature his unique skewerings of the dark side of Americana as mutated into the sun-damaged retirees, townies and pleasure-seekers only Arizona could create. Music is more basement rock than acoustic this time, recorded once again with FISHs longtime pal, Al Perry (of CATTLE fame).

Les personnes qui ont commandé cet article ont aussi commandé BONDI, VIC/ARTICLES OF FAITH, REPORT SUSPICIOUS ACTIVITY, SUBHUMANS (CAN), TURN ME ON DEAD MAN, ...

Format: CD

Disc Quantity: 1
Date: 11-07-2006
Référence : 360337
Disponibilité: 2/3 SEMAINES

Prix : 10,75 EUR