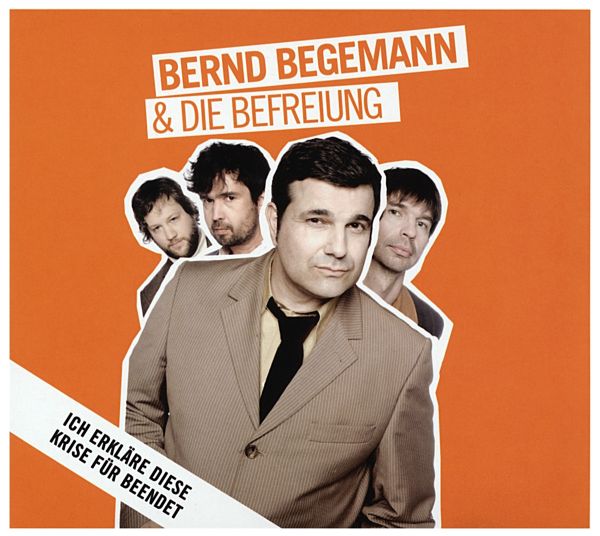 1 - BEGEMANN, BERND -& DIE BEFREIUNG- - ICH ERKLARE DIESE KRISE FUR BEENDET - (CD)
TAPETE

Bernd Begemann and his backing band Die Befreiung are back again with a new and stylish album. German lyrics with a music between 60s Beat, Rare Groove and singer/songwriter tradition.



Format: CD

Disc Quantity: 1
Date: 16-10-2009
Référence : 403040
Disponibilité: 2/3 SEMAINES

Prix : 7,75 EUR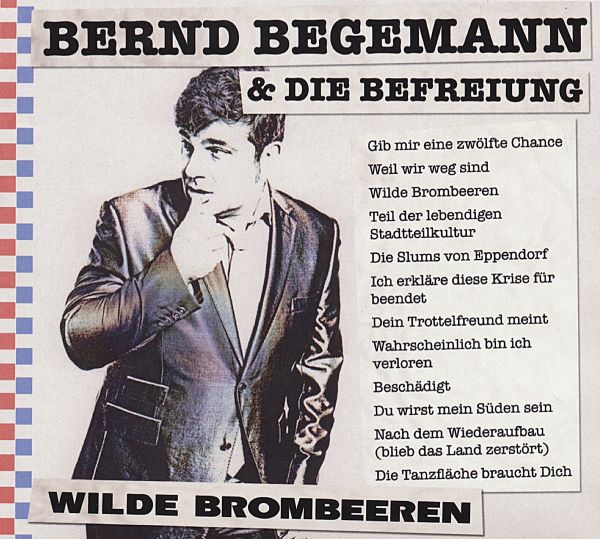 2 - BEGEMANN, BERND -& DIE BEFREIUNG- - WILDE BOMBEEREN - (CD)
TAPETE

This guy is a celebrity. At least in Hamburg. Hes kind of a modern Sisyphus: he tirelessly tours, writes and composes and despite tenthousands of kilometres on the road he still finds the time to record a new album. Its called "Wilde Himbeeren" (Wild Raspberries) and contains hit singles only so to say. The tracks sound like Squeeze and The Buzzcocks, like Northern Soul, Sly Stone, even Heaven 17 - and yet they are unkistakably Bernd Begemann songs! Seems he and his band found the Holy Grail of pop music: entertaining, groovy and yes, informative as well.



Format: CD

Disc Quantity: 1
Date: 02-09-2011
Référence : 421957
Disponibilité: 2/3 SEMAINES

Prix : 10,00 EUR