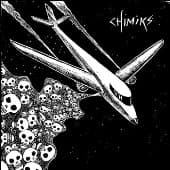 1 - CHIMIKS - CHIMIKS - (LP)
SLOVENLY

If you are one of the unfortunate many that missed out on the devastating crunch of The Fatals' slew of ultra-limited vinyl releases, Slovenly has just the record to cure your miserable lives. Ex-Fatal Vince Posadzki has teamed up with fellow Franco and supreme hipster/ rock'n'roll promoter Louie Louie, along with psychotic kit pounder Ronnie Rollo to bring us The Chimiks! Like the Fatals on an 8-ball of trucker crank sprinkled with hand grenades, The Chimiks blast forth with so much Stooges-meets-Oblivians/ Necessary Evils/ Reatards/ Teengenerate power and speed we had to present this platter on a 45 RPM 12"... the world's LOUDEST format! This beast is gonna be on every one of the world's sickest kids' want list!

Les personnes qui ont commandé cet article ont aussi commandé BLACK, FRANK -& THE CATHOLICS-, UNSANE, ARSENE OBSCENE, DIGGER & THE PUSSYCATS, ...

Format: LP

Disc Quantity: 1
Date: 15-07-2009
Référence : 398112
Disponibilité: EN STOCK

Prix : 16,25 EUR