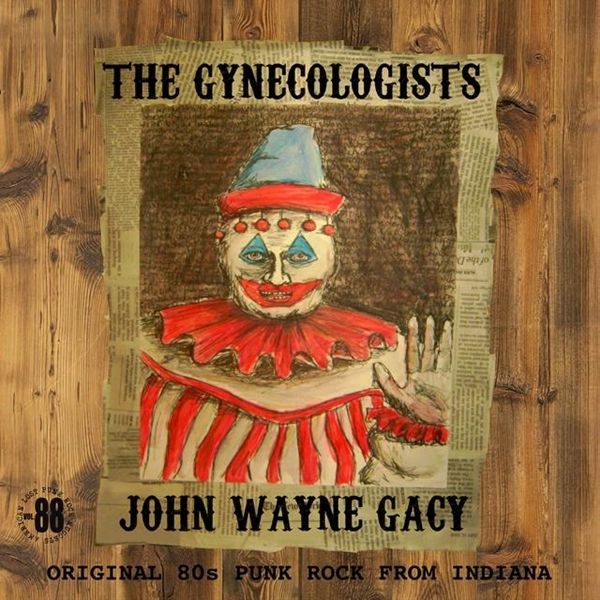 1 - GYNECOLOGISTS - JOHN WAYNE GACY - (LP)
RAVE UP

Howlin from Bloomington, Indiana, The Gynecologists were probably one of the most outrageous and repellent punk bands ever. Inspired by the everlasting violence of American society, their songs evoke a chilling maelstrom of depravation and amorality, while their obsession with sex and feces makes GG Allin look like a priest. The material on this anthology has never been released before on vinyl: while confirming a challenging musical creativity and the powerful vocals of frontman Tommy Afterbirth (a shouter as virile as Gibby Haynes or Lee Ving), it reveals unexpected links with American classic rock (take a listen to their cover of Grand Funk Railroads "Were An American Band").

TRACKLISTING: 01. Mcmartin Preschool 02. Young Ron 03. John Wayne Gacy 04. Licorice Baby 05. Democrats Suck Donkey Dicks 06. Jimmy Jones 07. Kent State 08. Quaaludes And Beer 09. Mary Lou 10. Slit Your Wrists 11. Persian Gulf Pussy 12. Animal Farm 13. Were An American Band 14. Dog Face 15. Love And Haight

Les personnes qui ont commandé cet article ont aussi commandé PEACH KELLY POP, ROBINSON, DARRON, NAZI BITCH AND THE JEWS, NUBS, ...

Format: LP

Disc Quantity: 1
Date: 10-10-2020
Référence : 543928
Disponibilité: EN STOCK

Prix : 18,75 EUR