Dernière mise à jour des Nouveautés: 20-09-2019
23-07-2019
SPECIAL ATTENTION!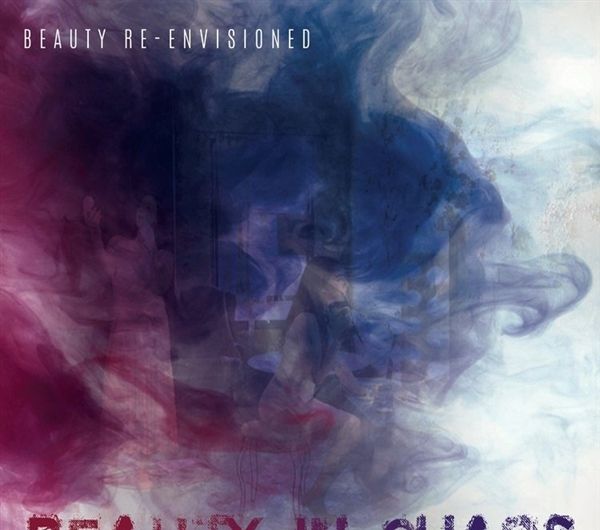 BEAUTY IN CHAOS - BEAUTY RE-ENVISIONED - (CD/LP)
33.3 MUSIC COLLECTIVE

40+ minute remix companion to the Finding Beauty in Chaos album, which is the brainchild of Michael Ciravolo, guitarist for The Models, Human Drama, and Gene Loves Jezebel. Each track features a special guest musician, drawn from The Mission UK, The Cure, Ministry, Gene Loves Jezebel, Cheap Trick, Van Halen, Offspring, Ice-T, and more! With 8-page booklet including song info.

TRACKLISTING: 01. Finding Beauty In Chaos (broken Ground Mix) 02. Man Of Faith (preacher Man Mix) 03. Un-natural Disaster (collide Mix) 04. 20th Century Boy (feat. Rolan Bolan & Wayne H 05. Storm (acoustic Version) 06. I Will Follow You (cotton Socks Mix) 07. Look Up (ummagma Mix) 08. The Long Goodbye (au Revoir)



16-07-2019
SPECIAL ATTENTION!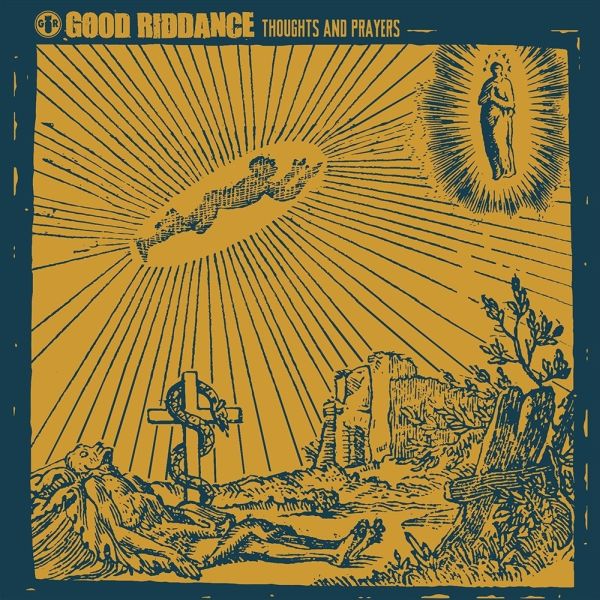 GOOD RIDDANCE - THOUGHTS AND PRAYERS - (LP/CD)

Second album since their reformation in 2012. As a voice of resistance through four presidential administrations,GOOD RIDDANCE seems well-suited for these fraught times-but dont expect a bunch of obvious anti-45 screeds. Though the anxiety and anger of the day is palpable on Thoughts and Prayers, a title taken from the inane platitudes spouted by politicians after mass shootings. "Our Great Divide" reflects the unprecedented polarization of American society over a classic three-chord progression and breakneck beat.



16-07-2019
SPECIAL ATTENTION!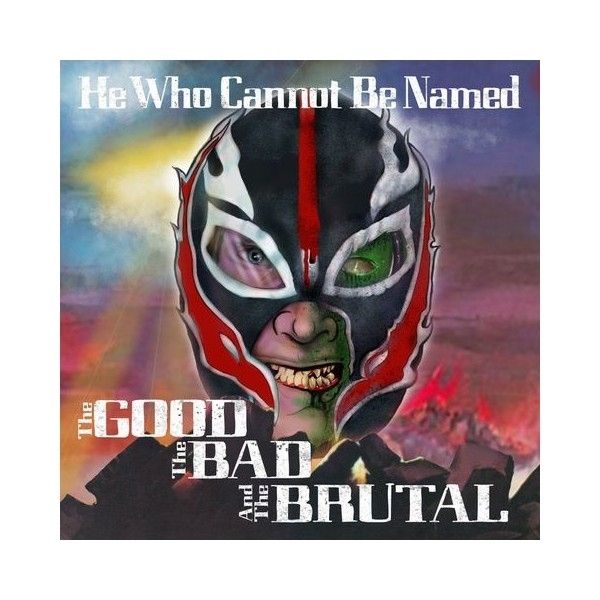 HEWHOCANNOTBENAMED - THE GOOD THE BAD & THE BRUTAL - (LP+CD)

Limited edition of 100 copies on blue vinyl!He Who Cannot Be Named has been playing punk rock for almost 30 years, most of that time with the legendary "Dwarves". An original member of this San Francisco based combo, he wrote or co wrote many of your favorite tunes from the early Sub Pop albums "Blood Guts and Pussy", and "Thank Heaven For Little Girls". "The Good, The Bad, and The Brutal" will be HeWho's fourth solo release. Keith Mueller again appears on lead guitar with the addition of drummer Eric Borst and bassist Bobby Ramone. This album is a collection of songs, half with the word "Good" in the title and half with the word "Bad". It also features guest vocal appearances by Spike Slawson (Me First and the Gimme Gimmes), Chris Barrows (Pink Lincolns) Sean Wheeler (Throw Rag) and Nick Oliveri (Dwarves, Mondo Generator, Queens of the Stone Age).



HINATA, TOSHIFUMI
BROKEN RELIEF (LP) CHANGEMENT
MUSIC FROM MEMORY

10 tracks by Japanese ambient musician Toshifumi Hinata. Right on point!

Disc Quantity: 1
Date: 2019-09-20
Référence : 536327
Disponibilité : EN STOCK

Format : LP
Prix : 18,00 EUR
VARIOUS
STRAIN CRACK & BREAK (LP) CHANGEMENT
FINDERS KEEPERS

After years of mythology, misinterpretation and procrastination Nurse With Wounds Steven Stapleton finally chooses Finders Keepers Records as the ideal collaborators to release "the right tracks" from his uber-legendary psych/prog/punk peculiarity shopping list known as The Nurse With Wound List, commencing with a French specific Volume One of ... suite >

Disc Quantity: 2
Date: 2019-09-06
Référence : 535150
Disponibilité : EN STOCK

Format : LP
Prix : 26,50 EUR
MIAMI NIGHTS 84
TURBULENCE (SPLATTER) (LP) CHANGEMENT
ELECTRONIC PURIFICATION

Finally, Miami Nights 1984s monumental synthwave classic on vinyl for the first time officially! This album is the true essence of what the Eighties sounded like and is considere THE milestone in outrun music.A must-have for every enthusiast of 80s inspired electronic music.

Disc Quantity: 1
Date: 2019-06-21
Référence : 534155
Disponibilité : EN STOCK

Format : LP
Prix : 34,50 EUR
HOLLY, BUDDY/RITCHIE VALENS/THE BIG BOPPER
WINTER DANCE PARTY (LP) CHANGEMENT
BULLS EYE

It was late January, 1959, when the tragic Winter Dance Party began; a gruelling twenty-four day tour of the mid-west by a rock 'n' roll revue which included Buddy Holly and his group, J P "Big Bopper" Richardson and Ritchie Valens. Poorly funded and inefficiently organized, the tour began a disaster and steadily got worse, with a motley succes ... suite >

Disc Quantity: 1
Date: 2019-10-04
Référence : 536323
Disponibilité : EN STOCK

Format : LP
Prix : 15,00 EUR
SUPERSONICS
69 AUTOMOBILE (LP) CHANGEMENT
BULLS EYE

"69 Automobile" is the 2nd studio album of Dutch based Rock n Roll - Roots band Supersonics. Established in 2016 in Eindhoven (NL) and formed by 4 musicians with years of background in the rock n roll / roots scene (The Taildraggers, Texarkana Trio, Powershake). This second album carries on the torch with 16 new original songs, all written by s ... suite >

Disc Quantity: 1
Date: 2019-10-04
Référence : 536322
Disponibilité : EN STOCK

Format : LP
Prix : 15,00 EUR
REYNOLDS, ANTHONY
A PAINTER'S LIFE (LP) CHANGEMENT
ROCKET GIRL

Anthony Reynolds was born in South Wales in the early seventies. Between 1993 and 2004 he was founding member of the groups Jack and Jacques, releasing five albums. Since 2004 he has released various albums and also worked as a writer, publishing four biographies which have been translated into 14 languages and two volumes of poetry which haven ... suite >

Disc Quantity: 1
Date: 2019-08-23
Référence : 535029
Disponibilité : EN STOCK

Format : LP
Prix : 22,00 EUR
VARIOUS
SOME-A-HOLLA SOME-A-BRAWL (LP) CHANGEMENT
KINGSTON SOUNDS

Orange Street, Kingston, Jamaica the epicentre of the Reggae world. Where all the record shops, studios, pressing plants were based. The new cut 45s would be taken to the shops after a testing on various Sound Systems around the people and passed to the record shop proprietors to sell. Bunny Lee as a former record plugger and now a leading prod ... suite >

Disc Quantity: 1
Date: 2019-09-20
Référence : 535028
Disponibilité : EN STOCK

Format : LP
Prix : 21,00 EUR
ALEXANDER, ROSS
HIGH ATLAS TO THE SAHARA DESERT (LP) CHANGEMENT
DISCREPANT

Ross Alexander first came to our attention with Memorias Vol.1 - Bugandan Sacred Places, released back in 2017 on Sucata Tapes, it featured a mind altering mix of recorded sounds from a series of visited sites considered sacred within the Bugandan kingdom and session recordings with Ugandan musicians Albert Sempeke and the Nilotika Collective l ... suite >

Disc Quantity: 1
Date: 2019-09-06
Référence : 535204
Disponibilité : EN STOCK

Format : LP
Prix : 22,50 EUR
GONZO
RUIDO(S) (LP) CHANGEMENT
DISCREPANT

Sometimes you know its coming, sometimes its unexpected, but the time to hang your boots will always come. Its better when you have total control, even better if you end up on a high (or on a low). After seven years of sonic interferences, calibrating the soundscape of field recordings and helping to recreate the old sounds of today, Gonzo is r ... suite >

Disc Quantity: 1
Date: 2019-08-30
Référence : 535205
Disponibilité : EN STOCK

Format : LP
Prix : 22,50 EUR
SUUMHOW
SECUUND (LP) CHANGEMENT
N5MD

Sophmore album from Belgian IDM duo Suumhow 180gm sea blue vinyl limited to 250 units worldwide For Fans of: Autechre, Gridlock, Richard Devine This album is follow-up to last year's debut offering from Suumhow called Crash_Reports finds the pair doubling down on their blisteringly crunchy beat work and warm, humanistic melodies. While the beat ... suite >

Disc Quantity: 1
Date: 2019-09-20
Référence : 535219
Disponibilité : 2/3 SEMAINES

Format : LP
Prix : 29,25 EUR
PIANO MAGIC
LOW BIRTH WEIGHT (LP) CHANGEMENT
ROCKET GIRL

2019 marks the 20th anniversary of Low Birth Weight, the second album by Piano Magic, then a loose collective of musicians centred around founder songwriter, Glen Johnson. Though a year later, the collective would take shape as a bona fide internationally touring group, in 1999, Johnson had one foot in his native Nottingham and the other in hi ... suite >

Disc Quantity: 1
Date: 2019-09-13
Référence : 535461
Disponibilité : EN STOCK

Format : LP
Prix : 23,25 EUR
COUNTRY TEASERS
TOE RAG SESSIONS, SPET. 1994 (LP) CHANGEMENT
CRYPT

14 cuts from their first recording studio sessions of Sept 2-4 1994. Originally the band recorded 23 songs but in October 1994 Ben fired the drummer and decided to re-mix everything.Dec 1994: Ben erases the drum track and re-drums it himself. Ben decides to jettison most of the songs and suggests 10 cuts for the debut so we decide on a 10" (See ... suite >

Disc Quantity: 1
Date: 2019-09-17
Référence : 535628
Disponibilité : EN STOCK

Format : LP
Prix : 17,50 EUR
WE HERE NOW
THE CHIKIPUNK YEARS (LP) CHANGEMENT
ELEKTROHASCH

WE HERE NOW is a multinational band, formed by the prolific musicians Pedro 'Sozinho' Salvador (Necro) from Brazil, Indrayudh Shome (Queen Elephantine) from India/USA and Panchito, el Joven (Montibus Communitas) from Peru. Emanating fast n' bulbous sounds, the music presents an exciting approach to the the straight-forward aesthetics of fuzzed- ... suite >

Disc Quantity: 1
Date: 2019-09-20
Référence : 535694
Disponibilité : EN STOCK

Format : LP
Prix : 17,00 EUR
IMPLORE
ALIENATED DESPAIR (CV) (LP)
PELAGIC

Co-Release with CENTURY MEDIA RECORDS.Pelagic is offering the only coloured-vinyl edition worldwide, ltd. to 500 copies!FOR FANS OF Nasum, Entombed, Rotten Sound, Tragedy, Nails, Victims, Baptists.

Disc Quantity: 1
Date: 2019-09-27
Référence : 535478
Disponibilité : EN STOCK

Format : LP
Prix : 18,75 EUR
SHAKING SENSATIONS, THE
HOW ARE WE TO FIGHT THE BLIGHT? (LP)
PELAGIC

THE SHAKING SENSATIONS have expanded the classic post-rock constellation by addition of a second drummer, allowing the band to develop a unique approach to the rhythm section and a fresh and unconventional take on instrumental rock music. During 4 extensive European tours, the band have shared thestage with acts such as Caspian, And So I Watche ... suite >

Disc Quantity: 2
Date: 2019-10-04
Référence : 534469
Disponibilité : EN STOCK

Format : LP
Prix : 26,75 EUR
ASTROSAUR
OBSCUROSCOPE (LP)
PELAGIC

ASTROSAUR's virtuous necro-nautic universe consists of equal parts instrumental rock and post-metal, studded with lavish prog-, jazzmathrock-and black metal ornaments.FOR FANS OF Radiohead, Ulver, Kongh, Trans Am, Elder, Mastodon, Leprous, Hedvig Mollestad Trio, Bushmans Revenge, El Doom & The Born Electric, Jaga Jazzist, Enslaved.

Disc Quantity: 1
Date: 2019-09-27
Référence : 534983
Disponibilité : EN STOCK

Format : LP
Prix : 19,25 EUR
WOLVES LIKE US
BRITTLE BONES (LP)
PELAGIC

FOR FANS OF: The Afghan Whigs, Quicksand, Hot Water Music, Planes Mistaken For Stars, Junius, Drive Like Jehu.

Disc Quantity: 1
Date: 2019-10-25
Référence : 535022
Disponibilité : EN STOCK

Format : LP
Prix : 18,75 EUR
BORIS THE SPRINKLER
VESPA TO VENUS (LP)
BEER CITY

BEER CITY SKATEBOARDS AND RECORDS is proud to bring you Vespa To Venus THE FIRST NEW BORIS THE SPRINKLER ALBUM IN ALMOST TWENTY YEARS! Reuniting the classic Mega Anal lineup of the band - Paul #1, Paul #2, Ric Six, and the spastic, fantastic, and strangely elastic Rev. Nrb - Vespa To Venus delivers sixteen daisy-fresh, newly-recorded, bouncy-as ... suite >

Disc Quantity: 1
Date: 2019-09-13
Référence : 535415
Disponibilité : EN STOCK

Format : LP
Prix : 16,50 EUR
CANNON FODDER
CANNON FODDER (LP)
BEAST

Cannon Fodder is a power trio lead by Chris Martini (from Head On). Swamp rock in the vein of Spencer P. Jones and the Beasts of Bourbon, blues rock under the influence of Memphis Greg Cartwright.Cannon Fodder is a V12 made in Le Mans Motor City, a nervous and powerful engine which stuck listeners to their sit from the first song to the end of ... suite >

Disc Quantity: 1
Date: 2019-07-19
Référence : 534677
Disponibilité : EN STOCK

Format : LP
Prix : 18,00 EUR
FRASER, ED
GHOST GUM (LP)
THIS CHARMING MAN

Ed Fraser is the Singer and guitarplayer of berlins darknoise trio HEADS. Native Melbournian singer, guitarist and songwriter Ed Fraser relocated to Berlin from Australia in 2013, founding the Berlin-based post punk band Heads. with two native Germans in early 2014. Heads. released two critically acclaimed LPs - S/T (2015) and Collider (2018) - ... suite >

Disc Quantity: 1
Date: 2019-09-13
Référence : 534242
Disponibilité : EN STOCK

Format : LP
Prix : 17,00 EUR
CELLOPHANE SUCKERS
GHOSTRIDERS B.R.D. (LP)
BEAST

Who the fuck are the CELLOPHANE SUCKERS? The 5 pals rumbling all but unwatched now more than 25 years. And whenever you thought you get rid of them, one of those damn posters hangs around announcing the next SUCKERS show. And probably youll find them drinking in good company at the bar.And its now 2019, the earth stumbles and shakes, and the SU ... suite >

Disc Quantity: 1
Date: 2019-07-19
Référence : 534679
Disponibilité : EN STOCK

Format : LP
Prix : 18,00 EUR
AKEA BEKA
HAIL THE KING (LP)
HIGHER BOUND

Esteemed singer, poet and thinker Vaughn Benjamin, formerlyknown as the voice of Midnite, has adapted the name AkaeBeka when he chose to continue his music career as leadsinger of Akae Beka in 2015. Since he and Midnite entered thereggae scene in 1997 with the "Unpolished" set, the man hasbeen extremely busy and his output is truly incredible. ... suite >

Disc Quantity: 1
Date: 2019-09-13
Référence : 535742
Disponibilité : EN STOCK

Format : LP
Prix : 21,25 EUR
JAPANISCHE KAMPFHORSPIELE
VERK FEREVER (LP)
BASTARDIZED

THE PROGRESSIVE DEUTSCHPUNK LEGENDS ARE BACK!JAPANISCHE KAMPFHORSPIELE is a relative unknown german band from the spatanthropozan, which gives everything one last time, shortly before takeover trough the machines.

Disc Quantity: 1
Date: 2019-09-06
Référence : 535503
Disponibilité : EN STOCK

Format : LP
Prix : 16,00 EUR
HAZLEWOOD, LEE
400 MILES FROM L.A. 1955-56 (LP)
LIGHT I/T ATTIC

2xLP pressed at RTI & housed in a deluxe Stoughton "tip-on" jacketTracks mastered from original Viv Records analog tapesFeaturing many previously unreleased compositions and an early draft of Trouble Is A Lonesome TownLiner notes by Hunter Lea with an interview from John DixonIncludes archival photos and ephemeraPhoenix, Arizona 1955... a twent ... suite >

Disc Quantity: 2
Date: 2019-09-13
Référence : 534888
Disponibilité : EN STOCK

Format : LP
Prix : 39,75 EUR
RADIO DEPT., THE
DON'T NEED LOVE, I'VE GOT MY BAND (LP)
JUST SO!

10-track EP collection (2003/2005) of the successful Swedish band THE RADIO DEPT. "Don't Need Love, I've Got Got My Band" is released as vinyl-only in gatefold jacket.

Disc Quantity: 1
Date: 2019-09-03
Référence : 535816
Disponibilité : EN STOCK

Format : LP
Prix : 24,50 EUR
ROCKET, JOHNNY
COME A LITTLE CLOSER (LP)
WOLVERINE

Imagine the scene, Johnny and BB meet Lemmy and Slash in a sleazy downtown honky-tonk dive bar, get drunk and start a band. The name, "Johnny Rocket". A guitar driven rock 'n' roll band, with the rawness of punk, sentiment of the blues and the honesty of country music. Over the next 13 years, Johnny Rocket have developed and moved with the time ... suite >

Disc Quantity: 1
Date: 2019-03-29
Référence : 526364
Disponibilité : EN STOCK

Format : LP
Prix : 19,00 EUR
VIBRACATHEDRAL ORCHESTRA
SQUEEZE THE LIDS THROUGH COMING WINDOW (LP)
OAKEN PALACE

A piercing hum awakens alien skreeks and insect antennae and fluttering seedpod drifts and curled leaf wails. reedy twirlings dance above organic-machine wheeling thuds. hopping whistles accompany descending klangs, producing a rushing stasis, a clattering bliss, a reverential noise. Vibracathedral Orchestras trademark levitation drone returns ... suite >

Disc Quantity: 1
Date: 2019-09-01
Référence : 535133
Disponibilité : EN STOCK

Format : LP
Prix : 21,00 EUR
BERLIN EXPRESS
THE RUSSIANS ARE COMING (12")
MECANICA

Berlin Express was a one-time collaboration between Conrad Schnitzler (Kluster, Tangerine Dream) and his son Gregor Schnitzler together with Peter Baumann (Tangerine Dream). They composed and recorded at Paragon Studios (Berlin) a 3-track 12" single released in 1982. This "electro-wave" project is now re-issued including the three original trac ... suite >

Disc Quantity: 1
Date: 2019-03-15
Référence : 525627
Disponibilité : EN STOCK

Format : 12"
Prix : 17,00 EUR
DIVE
TRUE LIES (LP)
MECANICA

"True Lies" was originally released in 1999 on Daft Records and showed Dirk Ivens (The Klinik, Absolute Body Control) once again changing the game to create another refreshing and groundbreaking album. Suggestive industrial with distorted vocals, metallic rhythms and noises perfectly balanced with up tempo dance beats and technoid rhythms. Prod ... suite >

Disc Quantity: 2
Date: 2019-08-16
Référence : 535334
Disponibilité : EN STOCK

Format : LP
Prix : 32,25 EUR
PAILHEAD
TRAIT (LP)
MECANICA

Pailhead was a collaboration of vocalist Ian MacKaye (Minor Threat, Fugazi), Ministry's Al Jourgensen and Paul Barker, and drummer Eric Spicer (Naked Raygun). In 1986, MacKaye was just a few years away from his genre-defining work in Minor Threat and on the cusp of starting an even more influential band, Fugazi. Al Jourgensen was also undergoin ... suite >

Disc Quantity: 1
Date: 2019-08-16
Référence : 535335
Disponibilité : EN STOCK

Format : LP
Prix : 21,00 EUR
FORD PROCO
FRAGMENTS DE OCIO EN EL HOCICO DEL CEDRO (L+C)
MECANICA

Ford Proco was formed in 1986 in Tijuana and is considered a pioneering act of advanced electronic music in Mexico. For more than three decades they have been developing a very particular vision of composition called "Autoconst", derived from different styles (minimalism, industrial, noise, etc.) and tools (tapes, synths, samplers, computers).R ... suite >

Disc Quantity: 3
Date: 2019-09-06
Référence : 535339
Disponibilité : EN STOCK

Format : L+C
Prix : 29,25 EUR
T-99
BEWILDERED/SLEDGEHAMMER (7")
SONIC RENDEZVOUS

The second edition of the hand numbered super LTD 7" series. For this release T-99 teamed up with Pablo van der Poel from DeWolff who helped with producing, tracking and mixing at his Electrosaurus Southern Sound Studio. This single will bring you the freshly composed "Bewildered" track and a great rendition of Peter Gabriel's 80's hit song " ... suite >

Disc Quantity: 1
Date: 2019-09-04
Référence : 534614
Disponibilité : EN STOCK

Format : 7"
Prix : 10,25 EUR
SECTA, LA
BLUE TALES (LP)
MUNSTER

Its almost 30 years since La Sectas "Blue Tales" was recorded and released. It was an effervescent time with a very active and top quality Basque music scene which included bands such as Los Bichos, Cancer Moon, La Perrera and La Secta. They were spearheads both in their respective cities and areas of influence as in the rest of Spain, La Secta ... suite >

Disc Quantity: 1
Date: 2019-08-16
Référence : 26604
Disponibilité : EN STOCK

Format : LP
Prix : 23,25 EUR
RANDY
THERE'S NO WAY WE'RE GONNA FIT IN (LP)
LA AGONIA DE VIVIR

14 songs full of speed, this is better than ever definately one of this years bets punk albums. 100% Ska punk in the "FAT WRECK" vein.previously only available on cd by Dolores Records in 1994!

Disc Quantity: 1
Date: 2019-07-05
Référence : 534118
Disponibilité : EN STOCK

Format : LP
Prix : 22,25 EUR
BARRIENTOS, LITO -Y SU ORQUESTA-
VERY VERY WELL (LP)
VAMPISOUL

"Very Very Well" was the first album for Discos Fuentes by Salvadorian Rafael "Lito" Barrientos and his tropical orchestra, recorded in 1965.While in Colombia in the mid-1960s, he found great success with his assimilation of styles like cumbia and porro but also included Cuban charanga, Puerto Rican bomba and Mexican corrido in his repertoire, ... suite >

Disc Quantity: 1
Date: 2019-08-02
Référence : 534255
Disponibilité : EN STOCK

Format : LP
Prix : 20,00 EUR
AKRON
PLAYS "RITUALUL SFEREI" (LP)
VAMPISOUL

"Voyage Of Exploration (2012) and "Synaptic Beat" (2013) established Akron as one of the best sonic and mood explorers out there, achieving an engaging personal sound while carrying on the legacy of greats such as Les Baxter, Delia Derbyshire, Mort Garson, Sun Ra...In 2014 Akron became a quartet in order to perform their music on stage and soon ... suite >

Disc Quantity: 1
Date: 2019-08-09
Référence : 534589
Disponibilité : EN STOCK

Format : LP
Prix : 17,00 EUR
ASTEROID B-612
NOT MEANT FOR THIS WORLD (LP)
BANG!

At last! ASTEROID B-612 "Not Meant for This World!" long awaited vinyl reissue of this classic album of Australian high energy rocknroll!Originally recorded and released in Sydney - Australia in 1996, under guidance of their leader John A. Spittles (a.k.a. Johnny Casino), this album reached the maximum exposition of sonic attack and guitar army ... suite >

Disc Quantity: 1
Date: 2019-08-16
Référence : 534644
Disponibilité : EN STOCK

Format : LP
Prix : 22,25 EUR
SUBHUMANS (UK)
CRISIS POINT (LP)
PIRATES PRESS

This is their first new music in 12 years - all brand newsongs about terror/pollution/mind control and similar reflections on a world in crisis!Subhumans dont really need much in the way of introduction - since 1980, theyve recorded and released a powerhouse of aback catalog that completely stands the test of time. The Day the Country Died (198 ... suite >

Disc Quantity: 1
Date: 2019-09-13
Référence : 535327
Disponibilité : EN STOCK

Format : LP
Prix : 15,75 EUR
REVILLOS, THE
REV UP (LP)
BEAT GENERATION

a deluxe vinyl reissue (includes fold out poster!) of the 1980 debut of the legendary The Revillos.Following the break-up of The Rezillos, The Revillos were born and would soon release this fun packed whirlwind of frantic new wave, punk rock, 60s pop, classic Rock & Roll, and much more, laced with science-fiction and b movie awesomeness.Clockin ... suite >

Disc Quantity: 1
Date: 2019-09-27
Référence : 535474
Disponibilité : EN STOCK

Format : LP
Prix : 22,25 EUR
REVILLOS, THE
ATTACK! (LP)
BEAT GENERATION

their amazing second, and last, studio album.Originally released in 1982, "Attack" is another gem of pure sci-fi new wave punk madness by these legendary Scottish weirdos. Filled with original hits like "Sputnik Kiss", "Snatzomobile" or "Do the Mutilation", and continuing with their tradition of classic covers like "Tell Him", the record is a k ... suite >

Disc Quantity: 1
Date: 2019-09-27
Référence : 535475
Disponibilité : EN STOCK

Format : LP
Prix : 22,25 EUR
CAPPS, GARRETT T.
ALL RIGHT, ALL NIGHT (LP)
SHOTGUN HOUSE

With All Right, All Night, Garrett T. Capps has no intention of taking it slower. He will also continue unabated afterwards. 'All Right, All Night' is number two of the 'In the Shadows Trilogy'. It's a danceable country record. On the album a fierce Americana sound is interwoven with lush soundscapes and that prevailing space-country sound that ... suite >

Disc Quantity: 1
Date: 2019-08-30
Référence : 534552
Disponibilité : EN STOCK

Format : LP
Prix : 26,25 EUR
COCK SPARRER
BACK IN SF 2009 (LP)
PIRATES PRESS

Pressed on limited edition beer colored vinyl.Recorded at Pirates Press 5th Anniversary Party in November of 2009 in San Francisco, this is really a party on vinyl! It allows people who were at the shows an opportunity to buythe best souvenir we could imagine, and for those who werent there, the opportunity to relish in jealousy of their friend ... suite >

Disc Quantity: 2
Date: 2019-09-13
Référence : 535188
Disponibilité : EN STOCK

Format : LP
Prix : 24,00 EUR
MINISTRY
CHICAGO/DETROIT 1982 (CD) CHANGEMENT
CLEOPATRA

A vintage live performance of Ministry from their early synthpop days!Previously available only on vinyl as part of the Trax! Box box set!Packaged in a sleek digipak

Disc Quantity: 1
Date: 2019-09-27
Référence : 535512
Disponibilité : EN STOCK

Format : CD
Prix : 20,00 EUR
HEARTBREAKERS
YONKERS DEMO & LIVE 1975/1976 (CD) CHANGEMENT
CLEOPATRA

The first recordings from the hugley influential NY-born garage punk band The Heartbreakers who would live on as the support band behind ex-NY Doll Johnny Thunders!These are the only recordings featuring the lineup of Richard Hell, Johnny Thunders, Walter Lure and Jerry Nolan!CD version includes rare live tracks from the band's early years perf ... suite >

Disc Quantity: 2
Date: 2019-09-27
Référence : 535510
Disponibilité : EN STOCK

Format : CD
Prix : 29,25 EUR
CAPTAIN BEYOND
LIVE IN MIAMI- AUG. 19, 1972 (CD) CHANGEMENT
PURPLE PYRAMID

A deluxe digipak CD edition of this vintage 1972 live recording by legendary prog rock supergroup Captain Beyond!A full concert performance that will knock your socks off including the band's signature song "Dancing Madly Backwards (On A Sea Of Air)" and others!

Disc Quantity: 1
Date: 2019-09-20
Référence : 535179
Disponibilité : EN STOCK

Format : CD
Prix : 20,00 EUR
ATARIS, THE
SO LONG ASTORIA (CD) CHANGEMENT
KUNG FU

Witness the making of a pop punk classic - The Atari's 2003 album So Long, Astoria!Includes demo versions of every song on the album plus alternate versions, rough song sketches, and untitled tracks recorded at the same time!Comes with extensive liner notes from main songwriter/vocalist Kris Roe reflecting on the creation of each song!Available ... suite >

Disc Quantity: 1
Date: 2019-09-27
Référence : 535507
Disponibilité : EN STOCK

Format : CD
Prix : 20,00 EUR
T.S.O.L.
TRUE SOUNDS OF LIBERTY (CD)
CLEOPATRA

A deluxe mini-LP CD gatefold reissue of this definitive anthology featuring the biggest and baddest tracks from gloomy punk rock legends, T.S.O.L.!Features all three original members playing newly recorded, sonically updated versions of their biggest hits including "Abolish Government," "World War III," "Code Blue," "The Sounds Of Laughter" an ... suite >

Disc Quantity: 1
Date: 2019-08-09
Référence : 534308
Disponibilité : EN STOCK

Format : CD
Prix : 23,50 EUR
KEIFER, TOM
RISE (CD) CHANGEMENT
CLEOPATRA

Former Cinderella frontman and powerhouse vocalist, Tom Keifer, ascends to new heights on his second solo album, Rise!This collection of 11 brand new songs rock with a fury and passion that is sure to make critics and fans take notice!Two brand new concept videos for the standout single "The Death Of Me" and the uplifing title track "Rise" pro ... suite >

Disc Quantity: 1
Date: 2019-09-27
Référence : 535025
Disponibilité : EN STOCK

Format : CD
Prix : 20,00 EUR
VARIOUS (JUDAS PRIEST TRIBUTE )
HELL BENT FOREVER (CD) CHANGEMENT
DEADLINE

Revamped version of this 2008 all-star tribute album featuring the likes of Vince Neil (of Motley Crue), Sepultura, Motorhead, Sepultura, Warrant, L.A. Guns, Fozzy (featuring Chris Jericho) and many more!Features stellar covers of Priests best loved songs such as "Breaking The Law," "Hell Bent For Leather," "Turbo Lover," "Youve Got Another Thi ... suite >

Disc Quantity: 1
Date: 2019-09-13
Référence : 535019
Disponibilité : EN STOCK

Format : CD
Prix : 23,50 EUR
ATARIS, THE
HANG YOUR HEAD IN HOPE-ACOUSTIC SESSIONS (CD) CHANGEMENT
KUNG FU

Ataris' frontman and main songwriter Kristopher Roe takes a reflective trip through the band's 20+ year career, transforming 17 of his power punk highlights into acoustic masterpieces!Recorded and mixed by Bob Hoag at Flying Blanket Studio, this never before released collection includes acoustic renditions of several tracks from the band's land ... suite >

Disc Quantity: 1
Date: 2019-09-20
Référence : 535180
Disponibilité : EN STOCK

Format : CD
Prix : 20,00 EUR
JUDGE DREAD
RUDE BOY (CD) CHANGEMENT
CLEOPATRA

Prime collection of hits and favorites from legendary British reggae/ska artist, and the first white artist to have a reggae hit in Jamaica, Judge Dread!This collection of vintage 1981 studio recordings includes the most notrious songs from JD's epic career such as "Big Six," "Up With The Cock," "Big Seven," and his fantastic cover of Serge Gai ... suite >

Disc Quantity: 1
Date: 2019-09-20
Référence : 535177
Disponibilité : EN STOCK

Format : CD
Prix : 17,75 EUR
VARIOUS
GRINSTORM SHOW - SCREAMIN' FESTIVAL (CD) CHANGEMENT
EL TORO

Steve Grinster and Wille Storm are not only two of the most popular DJs on the scene today but also the MC's and resident wax spinners at the world famous Screamin' festival in Spain where they traditionally team up on their very own Grinstorm Show on the last night of the festival. Play this compilation, taken from the insane pairs record coll ... suite >

Disc Quantity: 1
Date: 2019-10-04
Référence : 536319
Disponibilité : EN STOCK

Format : CD
Prix : 10,75 EUR
ORDO ROSARIUS EQUILIBRIO
LET'S PLAY (TWO GIRLS AND A GOAT) (CD) CHANGEMENT
OUT OF LINE

Seven years ago, Tomas Petterson started to write the masterpiece of Ordo Rosarius Equilibrio. Now it is finally finished: An album that crushes the borders of Neofolk with overwhelming musical sense and deep, poetic words. ,Lets Play" is more than the next album of this exceptional band, it is the rise for the stars and a sound-built manifest ... suite >

Disc Quantity: 1
Date: 2019-09-13
Référence : 535431
Disponibilité : EN STOCK

Format : CD
Prix : 14,50 EUR
SNUFF
THERE'S A LOT OF IT ABOUT (CD) CHANGEMENT
FAT WRECK CHORDS

After a long hiatus (yet again), one of the UKs most notable and unique punk exports SNUFF are back witha brand new full-length. 6 years has passed since SNUFF broke their former hiatus with the acclaimed5-4-3-2-1.Perhaps? and talk about a return to glory! Theres a lot of It About hits the mark yet again, fittingperfectly with hallmarks like De ... suite >

Disc Quantity: 1
Date: 2019-09-20
Référence : 535472
Disponibilité : EN STOCK

Format : CD
Prix : 15,25 EUR
SUPERSONICS
69 AUTOMOBILE (CD) CHANGEMENT
EL TORO

"69 Automobile" is the 2nd studio album of Dutch based Rock n Roll - Roots band Supersonics. Established in 2016 in Eindhoven (NL) and formed by 4 musicians with years of background in the rock n roll / roots scene (The Taildraggers, Texarkana Trio, Powershake). This second album carries on the torch with 16 new original songs, all written by s ... suite >

Disc Quantity: 1
Date: 2019-10-04
Référence : 536321
Disponibilité : EN STOCK

Format : CD
Prix : 14,00 EUR
WILD WAX COMBO
FLAT OUT (CD) CHANGEMENT
EL TORO

Wild Wax Combo is a Wild 50's Garage Rockabilly Band from Copenhagen, Demark.

Disc Quantity: 1
Date: 2019-10-04
Référence : 536320
Disponibilité : EN STOCK

Format : CD
Prix : 14,00 EUR
VARIOUS
SOME-A-HOLLA SOME-A-BRAWL (CD) CHANGEMENT
KINGSTON SOUNDS

Orange Street, Kingston, Jamaica the epicentre of the Reggae world. Where all the record shops, studios, pressing plants were based. The new cut 45s would be taken to the shops after a testing on various Sound Systems around the people and passed to the record shop proprietors to sell. Bunny Lee as a former record plugger and now a leading prod ... suite >

Disc Quantity: 1
Date: 2019-09-20
Référence : 535027
Disponibilité : EN STOCK

Format : CD
Prix : 13,25 EUR
SUUMHOW
SECUUND (CD) CHANGEMENT
N5MD

Sophmore album from Belgian IDM duo Suumhow For Fans of: Autechre, Gridlock, Richard Devine This album is follow-up to last year's debut offering from Suumhow called Crash_Reports finds the pair doubling down on their blisteringly crunchy beat work and warm, humanistic melodies. While the beat-work on the album's opening track can lean toward t ... suite >

Disc Quantity: 1
Date: 2019-09-20
Référence : 535218
Disponibilité : EN STOCK

Format : CD
Prix : 14,25 EUR
RICHVILLE
RICHVILLE (CD) CHANGEMENT
TUB THUMPER

Organic, intuitive and rough. This might be the best description of the album "Richville" from Richard van Bergen (guitar/vocals) and Jeroen JJ Goossens (drums)The CD contains 11 originals, inspired by Delta-Blues, gospel and New Orleans second-line rhythms.The choice to record (and perform) as a duo was a consious one. This created the strippe ... suite >

Disc Quantity: 1
Date: 2019-09-22
Référence : 535997
Disponibilité : EN STOCK

Format : CD
Prix : 13,00 EUR
SHAKING SENSATIONS, THE
HOW ARE WE TO FIGHT THE BLIGHT? (CD)
PELAGIC

THE SHAKING SENSATIONS have expanded the classic post-rock constellation by addition of a second drummer, allowing the band to develop a unique approach to the rhythm section and a fresh and unconventional take on instrumental rock music. During 4 extensive European tours, the band have shared thestage with acts such as Caspian, And So I Watche ... suite >

Disc Quantity: 1
Date: 2019-10-04
Référence : 534468
Disponibilité : EN STOCK

Format : CD
Prix : 13,75 EUR
ASTROSAUR
OBSCUROSCOPE (CD)
PELAGIC

ASTROSAUR's virtuous necro-nautic universe consists of equal parts instrumental rock and post-metal, studded with lavish prog-, jazzmathrock-and black metal ornaments.FOR FANS OF Radiohead, Ulver, Kongh, Trans Am, Elder, Mastodon, Leprous, Hedvig Mollestad Trio, Bushmans Revenge, El Doom & The Born Electric, Jaga Jazzist, Enslaved.

Disc Quantity: 1
Date: 2019-09-27
Référence : 534982
Disponibilité : EN STOCK

Format : CD
Prix : 13,75 EUR
WOLVES LIKE US
BRITTLE BONES (CD)
PELAGIC

FOR FANS OF: The Afghan Whigs, Quicksand, Hot Water Music, Planes Mistaken For Stars, Junius, Drive Like Jehu.

Disc Quantity: 1
Date: 2019-10-25
Référence : 535021
Disponibilité : EN STOCK

Format : CD
Prix : 13,75 EUR
MENTAL EXILE
RIDE THE MADNESS (CD)
ALFA MATRIX

Here comes the first full length album of MENTAL EXILE, the solo-effort of Damasius Venys - charismatic singer of the cult synth pop band MONDTRAUME. The previously released and warmly received "Exile Nights" EP already revealed a very personal sonic identity and this new album confirms even more the Synthwave DNA of this project! Melancholic d ... suite >

Disc Quantity: 1
Date: 2019-10-04
Référence : 535661
Disponibilité : EN STOCK

Format : CD
Prix : 12,75 EUR
MARGARET AIRPLANEMAN
LIVE AT THE CHARLES RIVER MUSEUM OF INDUSTRY (CD)
BEAST

Margaret Airplaneman is the guitar/singing half of the duo Mr. Airplane Man - a band that blends hypnotic blues, haunting slide guitar, and idiosyncratic rock and roll with dreamy girlgroup melodies. Mr. Airplane Man has toured with bands like Holly Golightly, Reigning Sound, JSBX, Detroit Cobras, White Stripes, The Gories, Morphine and Kid Co ... suite >

Disc Quantity: 1
Date: 2019-07-19
Référence : 534829
Disponibilité : EN STOCK

Format : CD
Prix : 13,00 EUR
NEPTUNE POWER FEDERATION
MEMOIRS OF A RAT QUEEN (CD)
CRUZ DEL SUR

Infectious space rock and metal from Australia, delivered by the one and only Imperial Priestess.Bow to the Imperial Priestess! On Memoirs of a Rat Queen, Australian psychedelic rock and roll occultists TheNeptune Power Federation have arrived to take you on a sonic journey like no other.She came from outer space, a celestial being with superna ... suite >

Disc Quantity: 1
Date: 2019-09-27
Référence : 535211
Disponibilité : EN STOCK

Format : CD
Prix : 15,00 EUR
FEARON, CLINTON
HISTORY SAY (CD)
BOOGIE BROWN

After the great successes of MI AN MI GUITAR (2005), andTHIS MORNING (2016) CLINTON FEARON is finally back at 68with a new album and a world tour in tribute to his 50years of music and career. HISTORY SAY, or the words of awise man who has traveled the world to spreadmusic and the jamaican culture which is his. With thisvoice so charismatic, th ... suite >

Disc Quantity: 1
Date: 2019-09-13
Référence : 535740
Disponibilité : 2/3 SEMAINES

Format : CD
Prix : 11,25 EUR
KXM
CIRCLE OF DOLLS (CD)
RAT PAK

Building upon the success of their 2014 self-titled debut and 2017s Scatterbrain, KXM returns with their third studio release, Circle Of Dolls. KXM is comprised of Dug Pinnick of Kings X on vocals/bass, George Lynch of Lynch Mob/Dokken on guitars and Ray Luzier, of Korn on drums. Circle Of Dolls features 13 brand new tracks and was recorded at ... suite >

Disc Quantity: 1
Date: 2019-09-13
Référence : 535516
Disponibilité : EN STOCK

Format : CD
Prix : 19,75 EUR
JAPANISCHE KAMPFHORSPIELE
VERK FEREVER (CD)
BASTARDIZED

THE PROGRESSIVE DEUTSCHPUNK LEGENDS ARE BACK!JAPANISCHE KAMPFHORSPIELE is a relative unknown german band from the spatanthropozan, which gives everything one last time, shortly before takeover trough the machines.

Disc Quantity: 1
Date: 2019-09-06
Référence : 535502
Disponibilité : EN STOCK

Format : CD
Prix : 13,00 EUR
BAD, THE
DIAMOND AGE (CD)
THE BAD

The Bad is a Swiss-based concept band of three people, frontwoman Julia Jones from Latvia, frontman Eric Noorman from Amsterdam, and a mysterious drummer under the name of Zed D. While Julia and Eric rock an energetic live show, the drummer never appears live, only seen as a projection on a screen. Their music is a wild mixture of grunge, alter ... suite >

Disc Quantity: 1
Date: 2019-09-20
Référence : 535174
Disponibilité : EN STOCK

Format : CD
Prix : 6,75 EUR
WAXY
BETTING ON FORGETTING (CD)
BOWLLEG

WAXY has a new album called "BETTING ON FORGETTNG", filled with rad Desert riffs and guest musicians. Nick Oliveri of Queens of the Stone Age, Mondo Generator and The Dwarves, John Garcia of Kyuss, Sean Wheeler of Throw Rag and Sun Trash, and Grammy Award winner Ronnie King just to name a few. Born and bred in the Southern California Desert, th ... suite >

Disc Quantity: 1
Date: 2019-09-13
Référence : 535579
Disponibilité : EN STOCK

Format : CD
Prix : 11,25 EUR
DREAM COMPANY
THE WILDEST SEASON (CD)
TANZAN

"The Wildest Season" is the most important moment in the history of Dream Company. Born as a Bon Jovi tribute, the band growth on stage performing more than 600 concerts all over Europe during the last 13 years.The actual line up was the right one for the big step to become something else and to record an album with original compositions. A cel ... suite >

Disc Quantity: 1
Date: 2019-10-11
Référence : 535726
Disponibilité : EN STOCK

Format : CD
Prix : 14,00 EUR
ROCKET, JOHNNY
COME A LITTLE CLOSER (CD)
WOLVERINE

Imagine the scene, Johnny and BB meet Lemmy and Slash in a sleazy downtown honky-tonk dive bar, get drunk and start a band. The name, "Johnny Rocket". A guitar driven rock 'n' roll band, with the rawness of punk, sentiment of the blues and the honesty of country music. Over the next 13 years, Johnny Rocket have developed and moved with the time ... suite >

Disc Quantity: 1
Date: 2019-03-29
Référence : 526363
Disponibilité : EN STOCK

Format : CD
Prix : 8,75 EUR
TEK, DENIZ -& THE GODOYS-
FAST FREIGHT (CD)
CAREER

Fast Freight is the new album from Deniz Tek with Art and Steve Godoy. Art and Steve are internationally known skateboard stars, tattooists and punk rockers. They have been in Deniz' solo band for more than 20 years. The first album they appeared on with Deniz was Glass Eye World, billed as Deniz Tek and the Golden Breed .Deniz, originally from ... suite >

Disc Quantity: 1
Date: 2019-09-06
Référence : 535119
Disponibilité : EN STOCK

Format : CD
Prix : 17,00 EUR
FIFTH ALLIANCE, THE
THE DEPTH OF THE DARKNESS (CD)
CONSOULING SOUNDS

The Fifth Alliance is a 5-piece from Breda, The Netherlands, who blend bleak and blackish sludge, gut-wrenching doom and hypnotic (post)(black)metal. After debuting with their well-received album "Unrevealed Secrets Of Ruin", and follow-up album "Death Poems", The Fifth Alliance will are back with a their new album "The Depth Of The Darkness".

Disc Quantity: 1
Date: 2019-09-06
Référence : 534515
Disponibilité : EN STOCK

Format : CD
Prix : 13,00 EUR
SUBHUMANS (UK)
CRISIS POINT (CD)
PIRATES PRESS

This is their first new music in 12 years - all brand newsongs about terror/pollution/mind control and similar reflections on a world in crisis!Subhumans dont really need much in the way of introduction - since 1980, theyve recorded and released a powerhouse of aback catalog that completely stands the test of time. The Day the Country Died (198 ... suite >

Disc Quantity: 1
Date: 2019-09-13
Référence : 535326
Disponibilité : EN STOCK

Format : CD
Prix : 11,25 EUR
BEYOND THE LABYRINTH
BRAND NEW START (CD5)
FREYA

One of Belgiums oldest classic rock bands return to the musical front with a new line-up. The band decided to document this great sound by choosing 4 songs to record, but not without doing the study of "what can we do even better than we did before". This has resulted in the band going back to their Classic Rock roots more than ever, outsourcin ... suite >

Disc Quantity: 1
Date: 2019-09-05
Référence : 535700
Disponibilité : EN STOCK

Format : CD5
Prix : 9,50 EUR
SLATTER, TOM
DEMON (CD)
BAD ELEPHANT MUSIC

Following on from his highly acclaimed 'Happy People' album, and the Murder And Parliament instrumental project, Tom returns with his most personal album yet, heavily influenced by indie rock albums of the mid 90s. There are contributions from Gareth Cole, drummer Michael Cairns, Toms sister Rebecca Haynes on bassoon and The Barley Singers.In ... suite >

Disc Quantity: 1
Date: 2019-09-10
Référence : 535701
Disponibilité : EN STOCK

Format : CD
Prix : 16,00 EUR
30.000 MONKIES
ARE FOREVER (CD)
CONSOULING AGENCY

30,000 Monkies likes it hard, loud, suave and loco. Offering super multi-layered nonsensical lyrics while bending sludge, doom and solid riffing with noise and psychedelic drones, the band takes you to all kind of places all at once.

Disc Quantity: 1
Date: 2019-09-27
Référence : 526845
Disponibilité : EN STOCK

Format : CD
Prix : 13,00 EUR
MCCUE, JASON
WASTELAND (CD)
FLUFF & GRAVY

Jason McCue's Wasteland will be released on August 16 on Fluff and Gravy Records. Wasteland ranges from soaring full-production rock songs such as "Even Though," "The Good Sheep" and "Accumulation," to hushed, intimate melodic songs like "Shadow" and "In the Garden." Lyrically, Wasteland is about reckoning with the reality of living as an Ameri ... suite >

Disc Quantity: 1
Date: 2019-09-10
Référence : 535522
Disponibilité : EN STOCK

Format : CD
Prix : 12,75 EUR
CREAM
TRANSMISSIONS 1966-1968 (CD)
AUDIO VAULTS

2 x CD digifile. Live broadcasts from 1966 to 1968. Cream: Jack Bruce - Lead Vocals, Bass, Keyboards Eric Clapton - Lead And Rhythm Guitars, Vocals Ginger Baker - Drums, Percussion, Vocals.. NO EXPORT TO GERMANY, AUSTRIA, SWITZERLAND

Disc Quantity: 2
Date: 2019-09-06
Référence : 535426
Disponibilité : EN STOCK

Format : CD
Prix : 13,00 EUR
DJ DOLORES
RECIFE 19 (CD)
STERNS

As the title suggests, and in a manner which echoes the radical stance of Kurt Weill as much as it continues to minethe rich musical seams of the Northeast, Recife 19 is a fabulous, stream-of-consciousness commentary on theseuncertain times: "This album was produced between storms and darkness. Even if the mornings were painted in goldby the t ... suite >

Disc Quantity: 1
Date: 2019-09-27
Référence : 535476
Disponibilité : EN STOCK

Format : CD
Prix : 14,00 EUR
SPERMBIRDS
GO TO HELL THEN TURN LEFT (CD)
ROOKIE

ATTENTION; INDIE-STORES/MAILORDER ONLYSince more than 30 years the Spermbirds are one of the most important bands of the European Hardcore and Punk Scene. Their debut LP "Something to Prove" with punk classics like "My God rides a Skateboard" or "Try again" made the four Germans and US-born singer Lee Hollis a cult band in the European scene o ... suite >

Disc Quantity: 1
Date: 2019-09-13
Référence : 535577
Disponibilité : EN STOCK

Format : CD
Prix : 13,75 EUR
VILE A SIN
BLOOD FIEND (CD)
CLEOPATRA

Lovers of metal and horror will rejoice at the release of the long awaited debut album by L.A.'s premiere horrormetal band, Vile A Sin!The band's terrifying video for "Crimson Lust" has already struck a chord with fans who will be heavily anticipating this release!New video for "Carnival Of Souls" coming soon!

Disc Quantity: 1
Date: 2019-07-27
Référence : 534084
Disponibilité : EN STOCK

Format : CD
Prix : 17,75 EUR
ITSOKTOCRY
POSHBOY (CD)
CLEOPATRA

One of the leading artistic figures of the underground alternative rap movement, ITSOKTOCRY, proudly presents his newest album now available on both CD and vinyl!Includes the viral single "Viagra," which has racked up over 3 million total streams plus the wildly popular singles "Jirachi," "Lil Lock Pick," and "Bi-Polar Freestyle!"Videos from th ... suite >

Disc Quantity: 1
Date: 2019-08-16
Référence : 534311
Disponibilité : EN STOCK

Format : CD
Prix : 17,75 EUR
BRUTALISTS, THE
WE ARE NOT HERE TO HELP (CD)
CLEOPATRA

The sophomore album from L.A.'s premiere garage rock quintet featuring members of L.A. Guns and The Quireboys, The Brutalists!The Brutalists' music is a collective of their influences - leering blues and pub rock and R&B, and the synthesized dance ennui of post-punk seasoned with bits of ska and reggae!This new album features the singles "Take ... suite >

Disc Quantity: 1
Date: 2019-09-09
Référence : 535016
Disponibilité : EN STOCK

Format : CD
Prix : 17,75 EUR
MEYER, JINI
FREI SEIN (CD)
SIREENA

More than 11 years she was the frontwoman and head of the band LUXUSLARM and conquered the hit parades and the arenas of Germany and other European countries. Now, after a break of two years, she is starting again: Jini Meyer, who undoubtedly is one of the outstanding German singers of the last decades, is releasing her solo debut album "Frei ... suite >

Disc Quantity: 1
Date: 2019-08-10
Référence : 535429
Disponibilité : EN STOCK

Format : CD
Prix : 13,00 EUR
TURA YA MOYA
HUKO NA HUKO (CD)
SIREENA

* TURA YA MOYA * is in the language of the Zulu * Land of Spirits *The band and multimedia art group with Karen Thastum, DK and Udo Erdenreich (Ziguri), D has specialized in concerts with light and image projections in strange places. Founded in 1988 in Copenhagen, it has played many locations and facades in Europe and Greenland - always in se ... suite >

Disc Quantity: 1
Date: 2019-08-10
Référence : 535430
Disponibilité : EN STOCK

Format : CD
Prix : 13,00 EUR
AHMED, BIBI
ADGHAH (CD)
SUBTERRANIA

Bibi Ahmed, head and bandleader of Group Inerane, is from Agadez, Niger, which is one of the most volatile, unbridled and dangerous parts of the world. Bibi was soon confronted with the oppression and marginalization of the Tuareg by the national governments of Mali and Niger. Just as early awakened his love for music. As a child, Bibi Ahmed ta ... suite >

Disc Quantity: 1
Date: 2019-08-30
Référence : 535435
Disponibilité : EN STOCK

Format : CD
Prix : 14,00 EUR
MYSTAGOGUE
AND THE DARKNESS WAS CAST OUT INTO THE WIILDERNESS (CD)
VENDETTA

Atmospheric black metal from The Netherlands, featuring members of Laster and Gnaw Their Tongues.

Disc Quantity: 1
Date: 2019-08-30
Référence : 535320
Disponibilité : EN STOCK

Format : CD
Prix : 17,00 EUR
LIGA DER GEWOEHNLICHEN GENTLEMEN, DIE
FUCK DANCE, LET'S ART (CD)
TAPETE

German Indie Garage Pop-Hits with a certain Disco flair and a definite retro charm. Plus humorous lyrics about the everyday existence - Thats what the Tapete in-house group Die Liga der Gewoehnlichen Gentlemen ( = "The league of ordinary Gentlemen") has to offer on their latest album, aptly named "Fuck Dance, Lets Art".

Disc Quantity: 1
Date: 2019-08-23
Référence : 535249
Disponibilité : EN STOCK

Format : CD
Prix : 15,50 EUR
SCHNITZLER, CONRAD
CONDITIONS OF THE GAS GIANT (CD)
BUREAU B

Imagine if you could listen to the nervous whirling of methane and helium, thats what this album sounds like - at least in the mind of experimentalist Conrad Schnitzler. The Berlin artist first released these recordings on a small American cassette label. An uncommonly rhythmical vortex, we would suggest. Now available for the very first time ... suite >

Disc Quantity: 1
Date: 2019-08-20
Référence : 534162
Disponibilité : EN STOCK

Format : CD
Prix : 15,50 EUR
THREADS, THE
A TEENAGE DREAM (LP) NOUVEAU
TIME FOR ACTION

The Threads were on the forefront of the Mid 80's Mod scene along with the likes of The Prisoners, Makin Time, The Jetset and The Moment. This 2nd volume of one of the Mid 80s premier Mod band from UK comes as a triple LP, featuring unreleased studio recordings and a few hard to get rarities.To summarize: 29 songs, fully re-mastered, 22 of them ... suite >

Disc Quantity: 3
Date: 2019-10-04
Référence : 534851
Disponibilité : 2/3 SEMAINES

Format : LP
Prix : 38,25 EUR
STAR CLUB WEST
FORZETSN TSU DREK (LP) CHANGEMENT
FONS

Deze Antwerpse bende rond Nico Jacobs maakt avontuurlijke avantgarde-pop, en brengt maar liefst 3 aparte LPs tegelijk uit : But Klim, Puki Pooki en Forzetsn Tsu Drek. Zoals de titels al een beetje voorspellen, is dit geen alledaagse koek. De heren dwalen rond van indie-rock tot minimal en van pop-ballads naar experimentele boel. Maar altijd zit ... suite >

Disc Quantity: 1
Date: 2019-10-28
Référence : 525161
Disponibilité : 2/3 SEMAINES

Format : LP
Prix : 17,00 EUR
STAR CLUB WEST
PUKI POOKI (LP) CHANGEMENT
FONS

Deze Antwerpse bende rond Nico Jacobs maakt avontuurlijke avantgarde-pop, en brengt maar liefst 3 aparte LPs tegelijk uit : But Klim, Puki Pooki en Forzetsn Tsu Drek. Zoals de titels al een beetje voorspellen, is dit geen alledaagse koek. De heren dwalen rond van indie-rock tot minimal en van pop-ballads naar experimentele boel. Maar altijd zit ... suite >

Disc Quantity: 1
Date: 2019-10-28
Référence : 525160
Disponibilité : 2/3 SEMAINES

Format : LP
Prix : 17,00 EUR
STAR CLUB WEST
BUT KLIM (LP) CHANGEMENT
FONS

Deze Antwerpse bende rond Nico Jacobs maakt avontuurlijke avantgarde-pop, en brengt maar liefst 3 aparte LPs tegelijk uit : But Klim, Puki Pooki en Forzetsn Tsu Drek. Zoals de titels al een beetje voorspellen, is dit geen alledaagse koek. De heren dwalen rond van indie-rock tot minimal en van pop-ballads naar experimentele boel. Maar altijd zit ... suite >

Disc Quantity: 1
Date: 2019-10-28
Référence : 525159
Disponibilité : 2/3 SEMAINES

Format : LP
Prix : 17,00 EUR
LA BOTZ, JAKE
THEY'RE COMING FOR ME (LP) NOUVEAU
HI-STYLE

Jake La Botz brings a lifetime of unconventional stories crackling to cinematic life on his new album They're Coming for Me. Produced by Jimmy Sutton (Pokey LaFarge, JD McPherson) at Hi-Style Studios, the record is an impressive showcase of La Botz' creative storytelling chops. Contemplative, spiritual, and often inclined toward the absurd, the ... suite >

Disc Quantity: 1
Date: 2019-10-18
Référence : 536493
Disponibilité : 2/3 SEMAINES

Format : LP
Prix : 23,75 EUR
SLUMP
FLASHBACKS FROM BLACK DUSK COUNTRY (LP) NOUVEAU
FEEL IT

Slump has retained the hardcore and sludge, but it would be hard to convince some people that this is punk-rock at all. (It is! And it isnt!) Lets mention Hawkwind. The UK space-rock group has become a template for riff-heavy acid-eaters over the past 40 years, and Slump is certainly in that line. It all opens with a riff that resembles the MC5 ... suite >

Disc Quantity: 1
Date: 2019-10-18
Référence : 536472
Disponibilité : 2/3 SEMAINES

Format : LP
Prix : 20,75 EUR
LYRES
LIVE AT T HE RAT, SEPTEMBER 3, 1980 (LP) NOUVEAU
CRYPT

Crypt continues its delve into the BOSS-TOWN LOW-DOWN with this shit-hot 39 minute BLASTIN MUTHA (dont ya know!) of LYRES at their most ferocious and in top rip-roaring fidelity thanks to a reel to reel tape discovered in August 2017 in the vaults at Erik Lindgrens studio! Erik set one line direct into the board and one mic suspended above the ... suite >

Disc Quantity: 1
Date: 2019-09-27
Référence : 536465
Disponibilité : 2/3 SEMAINES

Format : LP
Prix : 17,50 EUR
KELLY, PAT
JAMAICAN SOUL (LP) CHANGEMENT
KINGSTON SOUNDS

For this release we have focused on the fabulous singing skills of Mr Kelly and have compiled some of his finest recording moments for your listening pleasure. The aforementioned timeless cuts to 'How Long ( Will I Love You)', 'Little Boy Blue' alongside some other killer lost classics, as our set opener 'It's a Good Day', 'Somebodys Baby', 'G ... suite >

Disc Quantity: 1
Date: 2019-10-11
Référence : 469765
Disponibilité : 2/3 SEMAINES

Format : LP
Prix : 21,00 EUR
VAPID, DAN -AND THE CHEATS-
DAN VAPID AND THE CHEATS (LP) NOUVEAU
ECCENTRIC POP

HIGHLY ANTICIPATED reissue of 2012 debut LP from Dan Vapidand the Cheats (ex- SCREECHING WEASEL / RIVERDALES). Pressed on limited edition color vinyl with digital download included.

Disc Quantity: 1
Date: 2019-10-11
Référence : 536446
Disponibilité : 2/3 SEMAINES

Format : LP
Prix : 20,00 EUR
ROSALYNS, THE
OUTTA REACH (LP) NOUVEAU
PIG BABY

The all girl garage sensation The Rosalyns making their full length debut featuring members of The Loons, the Schizophonics, The Gore Gore Girls and Birdy Bardot. Together in the studio, these five Rosalyns have etched the formidable excitement of their live shows into the spiraled grooves of this album. The Rosalyns first assembled to pay trib ... suite >

Disc Quantity: 1
Date: 2019-11-15
Référence : 536451
Disponibilité : 2/3 SEMAINES

Format : LP
Prix : 21,00 EUR
NIGHT TIMES, THE
HERE WE GO (LP) CHANGEMENT
OUTRO

The Night Times: Garage Rock Slam-Down From The Back Allies of Hollywood!Are you ready to RUMBLE!!! Here We Go is The Night Times' debut LP. The excitement created by their debut single (which sold out of print in 11 weeks) has carried over to this release 10 fold! The Night Times are being called THEE best Garage Punk band in decades and this ... suite >

Disc Quantity: 1
Date: 2019-06-12
Référence : 535602
Disponibilité : 2/3 SEMAINES

Format : LP
Prix : 21,75 EUR
MANTRA MACHINE
HELIOSPHERE (ULTRA CLEAR) (LP) NOUVEAU
MANTRA MACHINE

Mantra Machine is an instrumental heavy psych trio from The Netherlands who approach music as an adventurous and dynamic exploration. Following on from their debut album Nitrogen - the album that literally launched the band into the European heavy psych and stoner scene - Heliosphere commemorates the launch of the space probes Voyager 1 and 2, ... suite >

Disc Quantity: 1
Date: 2019-10-04
Référence : 536449
Disponibilité : 2/3 SEMAINES

Format : LP
Prix : 23,25 EUR
DIVIDED, THE
WORLD YOU'RE LIVING IN (LP) NOUVEAU
HOSTAGE

Wild. Ferocious. Raw. Punk. Orange County's most anticipated new band of 2019, THE DIVIDED, make their Hostage debut with this 10 song ripper. The Divided marks the return of Raybo, the signature baritone snarler who for years fronted Bonecrusher, re-united with Pat Hall and Noah Lysek both from the seminal Bonecrusher line-up from the late 90' ... suite >

Disc Quantity: 1
Date: 2019-10-04
Référence : 536450
Disponibilité : 2/3 SEMAINES

Format : LP
Prix : 18,25 EUR
AVOID ONE THING
RIGHT HERE WERE YOU LEFT ME (LP) NOUVEAU
BIG RIG

Some say whats done is done-theres no sense in reliving the past. These people obviously arent songwriters. On Right Here Where You Left Me, the first album in 15 years by Avoid One Thing, bandleader Joe Gittleman ruminates on drunken adventures, doomed relationships, mental health struggles, and periods of loneliness and self-doubt. He tells t ... suite >

Disc Quantity: 1
Date: 2019-10-11
Référence : 536444
Disponibilité : 2/3 SEMAINES

Format : LP
Prix : 21,75 EUR
ASTOR, PETE
PARADISE (LP) CHANGEMENT
TAPETE

Paradise became for many the album in which Astor, along with The Holy Road, most perfectly expressed his indubitable facility as a singer and songwriter. All his enduring musical references - from classic British guitar pop to New-York punk via the blues and even jazz - seem to blend into a fully-formed vision, one which envisions a kind of my ... suite >

Disc Quantity: 1
Date: 2019-11-08
Référence : 524550
Disponibilité : 2/3 SEMAINES

Format : LP
Prix : 17,00 EUR
ARTIFICIAL INTELLIGENCE
THE SERIES (LP) NOUVEAU
INTEGRAL

Artificial Intelligence are back with another installment of their latest project The Series; Seasons 3 & 4 will come formatted as a full vinyl LP, available across all formats. Packed with eight individually intimate episodes of deeply soulful, futuristic jams, and special appearances from longtime label mates DRS & Steo.

Disc Quantity: 2
Date: 2019-10-11
Référence : 536420
Disponibilité : 2/3 SEMAINES

Format : LP
Prix : 22,00 EUR
MANZANITA Y SU CONJUNTO
ARRE CABALLITO (LP)
INFOPESA

Essential Psychedelic Cumbia Album. "The leading figure of Peruvian Psychedelic Cumbia returns with his first album reissued for the first time in 49 years. A powerful and mesmeric LP that renews and confirms Manzanitas title as "The Greatest Peruvian Guitarist". Now, put the needle on the record and get the hypnotic party started!"Alberto Mara ... suite >

Disc Quantity: 1
Date: 2019-10-25
Référence : 536403
Disponibilité : 2/3 SEMAINES

Format : LP
Prix : 26,25 EUR
SUN RA
THE ANTIQUE BLACKS (LP)
ART YARD

The vitality you hear on Antique Blacks is a testament to the unique energy of the community around The Foxhole Cafe in Philadelphia, as Ra honed his unique brand of Afro-Futurism through the late 60';s and 70's. Cosmic theatre, spiritual chants, and experimental electronics make this record an essential document that was ahead of its time. Anc ... suite >

Disc Quantity: 1
Date: 2019-11-01
Référence : 523465
Disponibilité : 2/3 SEMAINES

Format : LP
Prix : 14,75 EUR
POSO, GABRIELE
BATIK (LP)
SOUNDWAY

Future Afro-latin Jazz House From Master Percussionist, Multi-instrumentalist And Composer Gabriele Poso, here exploring his extensive roots in Afro-Cuban percussion, while delving into the realms of jazz and soulful house.

Disc Quantity: 1
Date: 2019-10-11
Référence : 536399
Disponibilité : 2/3 SEMAINES

Format : LP
Prix : 20,00 EUR
ODUA, YANISS
YON PA YON (LP)
CAAN DUN MUSIC

Yaniss Oduas album Yon Pa Yon is a collectors reissueof his first album released in 2002.17 years later, Yaniss Odua has since gone on to record a series of successful titles, including two of Frances most famous reggae anthems: Rouge Jaune Vert and Chalawa, each with more than 25 Million views on Youtube. This collectors reissue is an opportun ... suite >

Disc Quantity: 1
Date: 2019-10-04
Référence : 536369
Disponibilité : 2/3 SEMAINES

Format : LP
Prix : 22,25 EUR
INUTILI
NEW SEX SOCIETY (LP)
AAGOO

Inutili from Teramo, Italy has been in constant progression over the last 7 years. Their latest move is the addition of saxophone player Luca Di Giammarco. His playing is smooth and soulful at times and aggressive as a hungry alligator when the band goes fast and hard. As a new edition to the band he plays on two of the songs, they each clock i ... suite >

Disc Quantity: 1
Date: 2019-09-27
Référence : 536359
Disponibilité : 2/3 SEMAINES

Format : LP
Prix : 19,00 EUR
DROSE
BOY MAN MACHINE+ (LP)
COMPUTER STUDENTS

Drose is an experimental rock band from Columbus, Ohio, featuring the songwriting and voice of Dustin Rose. Their fevered, nihilistic new release, boy man machine+, combines their 2016 album of the same name with their debut 7", "a voice", and an assemblage of unreleased tracks - all freshly remastered by veteran engineer Carl Saff.Dustin Rose ... suite >

Disc Quantity: 2
Date: 2019-10-18
Référence : 536360
Disponibilité : 2/3 SEMAINES

Format : LP
Prix : 27,25 EUR
BLENNER, SERGE
MAGAZIN FRIVOLE (LP)
BUREAU B

Reissue (originally released 1981 on SKY records). Cold, concise analogue synthesizer instrumentals - on his secondalbum Serge Blenner remained true to his style, albeit shifting course slightly towards pop territory. The juxtaposition of dark harmonies and pop structures is what makes this album so appealing. In places, it feels like a bluepri ... suite >

Disc Quantity: 1
Date: 2019-11-08
Référence : 536357
Disponibilité : 2/3 SEMAINES

Format : LP
Prix : 17,00 EUR
BLENNER, SERGE
LA VOGUE (LP)
BUREAU B

Reissue (originally released 1980 on SKY records)Music for the apocalyptic eighties Deutschland state of mind. When Serge Blenner left his native France for Hamburg, West Germany, neither he nor anyone else could have guessed that he would inadvertently compose a soundtrack for the Cold War. But his dark, monotone synthesizer album La Vogue (19 ... suite >

Disc Quantity: 1
Date: 2019-11-08
Référence : 536355
Disponibilité : 2/3 SEMAINES

Format : LP
Prix : 17,00 EUR
AGAINST ME!
REINVENTING AXL ROSE (LP)
FAT WRECK CHORDS

Reinventing Axl Rose was AM!s debut album released on No Idea Records back in 2002. This genre defining full-length has remained a critical piece to any punk rock fans collection; a piece that has been hard to come by in recent years. Those days are now over, as Fat Wreck has rescued this seminal album and are reissuing the original fulllength, ... suite >

Disc Quantity: 1
Date: 2019-09-27
Référence : 536365
Disponibilité : 2/3 SEMAINES

Format : LP
Prix : 16,75 EUR
VARIOUS
RADIO VERDE (LP)
COLORFUL WORLD

Arp Frique returns with a brand new release on his imprint Colorful World Records in collaboration with Rush Hour. A compilation of 12 Cape Verdean gems assembled with the help and knowledge of Americo Brito, there is a very special story behind it. Americo Brito, whofeatures on Arp Friques original Nos Magia, is a proud and important member of ... suite >

Disc Quantity: 2
Date: 2019-09-27
Référence : 522699
Disponibilité : 2/3 SEMAINES

Format : LP
Prix : 17,25 EUR
BROM, MARTI -& HER RANCHO NOTORIOUS-
MIDNIGHT BUS (LP)
ENVIKEN

Recorded in Sweden with excellent Swedish musicians and a few guests like Rosie Flores, Chris Ruest and BillyBremner, "Midnight Bus" continues the great mixture of rockabilly, honky-tonk and torch country that Marti hasnurtured and refined through the years.From the albums rockin opener "Come Destroy Me" (a Marti original) to "If If Was A Fifth ... suite >

Disc Quantity: 1
Date: 2019-10-18
Référence : 536227
Disponibilité : 2/3 SEMAINES

Format : LP
Prix : 19,00 EUR
SCHIZOPHONICS, THE
PEOPLE IN THE SKY (LP)
PIG BABY

Over the last few years, THE SCHIZOPHONICS have built up a formidable reputation touring around the globe as an explosive live act. Shindig magazine described their live show "Like watching some insane hybrid of MC5, JAMES BROWN, and the Tasmanian Devil" The band has played hundreds of shows in 14 countries and has toured with like-minded acts ... suite >

Disc Quantity: 1
Date: 2019-11-01
Référence : 536200
Disponibilité : 2/3 SEMAINES

Format : LP
Prix : 21,00 EUR
PANIK LTCD
AUHOURD'HUI PLUS QU'HIER (LP)
DIRTY PUNK

We had to wait 35 years before Panik release their 2nd album! Their deliver us 10 ultra catchy new songs with great tuneful hits that you keep in mind after a first listening. It's like they released it just after their 1st maxi LP. This is what we call a nice come back. 500 copies pressed on green vinyl.

Disc Quantity: 1
Date: 2019-09-27
Référence : 536138
Disponibilité : 2/3 SEMAINES

Format : LP
Prix : 14,75 EUR
MONNIK
BITTEROOGST (LP)
CONSOULING SOUNDS

Bitteroogst is the result of a long period of experimenting and searching for his own voice. It expands upon the sound Monnik is known for. The droning guitar sounds are augmented by weeping banjos, lamenting lapsteel and buzzing synths

Disc Quantity: 1
Date: 2019-10-11
Référence : 533722
Disponibilité : 2/3 SEMAINES

Format : LP
Prix : 17,00 EUR
LONE WOLF
TOGETHER ALONE (LP)
STARDUMB

Despite a busy year with lots of shows around Europe, the US and Canada, Lone Wolf quickly follows up their 2018 self titled debut with "Together Alone", a very strong and consistent album featuring 12 upbeat, catchy tunes, falling somewhere between Marked Men, Leatherface, Sheer Mag, Rocket From The Crypt and the Ramones. Topped off with the d ... suite >

Disc Quantity: 1
Date: 2019-10-04
Référence : 535262
Disponibilité : 2/3 SEMAINES

Format : LP
Prix : 18,00 EUR
KROMOZOM 4
DES CONS GELES (LP)
DIRTY PUNK

Pioneers in the game of playing really fast, hard and fun in France, Kromozom 4 comes back 30 years after the split of the band to finish damaging your ears! They were thought dead when they were only frozen. Here they are again with 9 new tracks on the A side of this vinyl. Hardcore fun shakes your ears. On the B side, all the tracks of previo ... suite >

Disc Quantity: 1
Date: 2019-09-27
Référence : 536137
Disponibilité : 2/3 SEMAINES

Format : LP
Prix : 14,75 EUR
KARYN CRISIS GOSPEL OF THE WITCHES
COVENANT (LP)
AURAL

KARYN CRISIS GOSPEL OF THE WITCHES is the brainchild of 2 visionaries: Karyn Crisis (ex-Crisis) and Davide Tiso (Ephel Duath, Howling Sycamore). Their debut "Salems Wounds" was released by Century Media records with worldwide critical acclaim in 2015, now it's time for a brand new album titled "Covenant" featuring Fabian Vestod (Skinlab) on dru ... suite >

Disc Quantity: 2
Date: 2019-10-25
Référence : 536186
Disponibilité : 2/3 SEMAINES

Format : LP
Prix : 27,25 EUR
EMPUSAE
ITER IN TENEBRIS (LP)
CONSOULING SOUNDS

After the therapeutic album Lueur (featuring vocals by Colin H. Van Eeckhout), Sal-Ocin continues the exorcism by composing a new album. Through the medium of old 78 rpm phonograph records from the early 1900, each song captures a different demon. Resulting in a dark and ghostly ambient post-industrial soundtrack from oblivion.

Disc Quantity: 1
Date: 2019-10-11
Référence : 534806
Disponibilité : 2/3 SEMAINES

Format : LP
Prix : 17,00 EUR
BOTANIST
COLLECTIVE: ECOSYSTEM (LP)
AURAL

Botanist is a highly creative Experimental Avant-garde Black Metal band, or, in their perspective, Green Metal. At times eerie and ghostly, almost mystical, the sound is harsh, but it's still gorgeous and almost delicate, haunting, atmospheric and soothing. This brand new album is a concept about the ecosystems of redwood forests on the West Co ... suite >

Disc Quantity: 1
Date: 2019-11-08
Référence : 536188
Disponibilité : 2/3 SEMAINES

Format : LP
Prix : 23,25 EUR
NORLAND, DAVID
GLAM TEAR STAIN (LP)
DENOVALI

David Norland is an Emmy-nominated English composer living and working in Los Angeles. Most recently he composed the score to the current HBO film "My Dinner With Herve" (HBO 2018) starring Peter Dinklage and Jamie Dornan.His work with Emmy-winning director Sacha Gervasi includes the award-winning documentary ""Anvil! The Story Of Anvil"", (whi ... suite >

Disc Quantity: 1
Date: 2019-10-25
Référence : 535986
Disponibilité : 2/3 SEMAINES

Format : LP
Prix : 22,25 EUR
ABORTED AT LINE 6
MAMMUT (12")
MECANICA

Aborted At Line 6 was a project that emerged from the inside of a Swiss company which sold electronic equipment and batteries. Carlos Peron (founder of Yello) sat on the same desk as the later publisher Urs Steiger. The other members Martin Sturzenegger, Moritz Faccin and Andrea Fuerer sat separately through a glass pane in their own office and ... suite >

Disc Quantity: 1
Date: 2019-10-11
Référence : 536032
Disponibilité : 2/3 SEMAINES

Format : 12"
Prix : 19,00 EUR
FORCE DIMENSION, THE
DEAUS X MACHINA + (LP)
MECANICA

The Force Dimension was formed in the late 80's by Rene Van Dijck and Tycho de Groot. After some demos and appearances on compilations, the band signed a contract with the Belgian label KK Records. Their self-titled debut was released in 1989 curiously on two different versions, one produced by Luc Van Acker (Revolting Cocks) and the other co-p ... suite >

Disc Quantity: 2
Date: 2019-10-11
Référence : 536027
Disponibilité : 2/3 SEMAINES

Format : LP
Prix : 29,25 EUR
COLLINGS, MATTHEW
UZONIA (LP)
DENOVALI

After the release of Hello Darkness in 2017, a collaboration with Dag Rosenqvist, Uzonia is the fourth solo album of the Scotland-based composer Matthew Collings. His acclaimed 'audio-visual opera, A Requiem For Edward Snowden, for strings, clarinet, electronics and real-time visuals was premiered to a sell-out crowd in October 2014, and has be ... suite >

Disc Quantity: 1
Date: 2019-10-25
Référence : 535984
Disponibilité : 2/3 SEMAINES

Format : LP
Prix : 22,25 EUR
BONANZA BANZAI
EARLY YEARS 89-91 (LP)
MECANICA

Bonanza Banzai was a popular techno-pop band formed in Budapest in 1988 by Zsolt Hauber (synths, percussion), Akos Kovacs (vocals, guitar) and Gabor Menczel (synths). They were known as the "Hungarian Depeche Mode" and released a total of eight studio albums during six years of existence.Their debut "Induljon a banzaj!" in 1989 was a huge succe ... suite >

Disc Quantity: 2
Date: 2019-10-11
Référence : 536023
Disponibilité : 2/3 SEMAINES

Format : LP
Prix : 29,25 EUR
DONOSO, RICARDO
RE_CALIBRATE (LP) CHANGEMENT
DENOVALI

Re_Calibrate, the companion piece to Donosos 2018 acclaimed album Calibrate continues to obfuscate any clear definition of genre or style and continues to push his music into stranger, more complex and extreme territories. Equal parts tender and twisted, cynical and honest, beautiful and obnoxious, Re_Calibrate shines through as a major point i ... suite >

Disc Quantity: 1
Date: 2019-10-04
Référence : 535980
Disponibilité : 2/3 SEMAINES

Format : LP
Prix : 22,25 EUR
DIAZ DE LEON, MARIO
CYCLE AND REVEAL (LP) CHANGEMENT
DENOVALI

The fourth full length LP of contemporary classical works by acclaimed composer Mario Diaz de Leon. Featuring bold performances by a cast of longtime collaborators, this compilation is an essential chapter in his celebrated series of recordings for acoustic instruments and electronics.The output of Mario Diaz de Leon defies easy categorization, ... suite >

Disc Quantity: 1
Date: 2019-10-04
Référence : 535982
Disponibilité : 2/3 SEMAINES

Format : LP
Prix : 22,25 EUR
VARIOUS (15 YEARS OF TEARS AND BEERS)
RED SCARE INDUSTRIES (LP)
RED SCARE

Fifteen years?!? Now that Red Scare has overstayed its welcome for a decadeand a half, we figure we better celebrate it. cuz no one else will! Weve gotthe labels past, present, and future represented on this album: fifteen Red Scareartists with fifteen brand new, unreleased songs. Good ones too! The keenobserver will recognize some Red Scare co ... suite >

Disc Quantity: 1
Date: 2019-09-27
Référence : 535869
Disponibilité : 2/3 SEMAINES

Format : LP
Prix : 16,50 EUR
POPPEL
MAKE SENSE (LP)
MERITORIO

Belgium indie band Poppel are back with another collection of endearing guitar pop songs.

Disc Quantity: 1
Date: 2019-09-20
Référence : 535945
Disponibilité : 2/3 SEMAINES

Format : LP
Prix : 19,00 EUR
BULLFIGHT, THE
EGGS & MARROWBONE (THE ART OF THE MURDER BALLAD) (LPB)
BRANDY ALEXANDER

"An art book about Murder Ballads. More than 100 artists display work about or insipired by Murder Ballads. Both unknown and (inter)nationally acclaimed artists present paintings, photos, lyrics, poems, drawings and other art inspired by Murder Ballads. Among the contributors are Nick Cave, Mick Harvey, James Johnston, Bart Chabot, Henk Schiffm ... suite >

Disc Quantity: 2
Date: 2019-11-11
Référence : 521723
Disponibilité : 2/3 SEMAINES

Format : LPB
Prix : 41,50 EUR
ZUKIE, TAPPER
X IS WRONG (LP)
KINGSTON SOUNDS

Tapper Zukie still asking the questions and stating the facts that few artists of his calibre would attain to.His classic Dee-Jay style has been copied by many but bettered by few.Over some of his killer rhythms that he previously worked up while producing fellow roots groups such as Prince Allah, Knowledge and Junior Ross and the Spears.Alongs ... suite >

Disc Quantity: 1
Date: 2019-10-18
Référence : 535809
Disponibilité : 2/3 SEMAINES

Format : LP
Prix : 21,00 EUR
KING HISS
EARTHQUAKER (LP)
DIRTBAG

Belgium's toughest rock & metal outfit King Hiss are back with a swing. Their new album EARTHQUAKER tells the story of Modern Man who is on the verge of a mental breakdown. Painted with a dark brush, at times very hard and heavy, but always brutally honest. With this new release, the band yet again underlines their relevance and add another re ... suite >

Disc Quantity: 1
Date: 2019-11-01
Référence : 535802
Disponibilité : 2/3 SEMAINES

Format : LP
Prix : 21,00 EUR
TAMBLES, THE
DON'T YOU WANT TO KNOW THE TAMBLES? (LP)
BICKERTON

Get ready for one of the rock'n'roll sensations of the year.This young quartet hailing from Gouda, Holland, will blow your minds as soon as the first song of this, theirdebut album starts with their refreshing, energetic and insolent blend of powerpop, pub-rock, r'n'b androck'n'roll with their roots in 60's and 70's music but with a very person ... suite >

Disc Quantity: 1
Date: 2019-09-27
Référence : 535748
Disponibilité : 2/3 SEMAINES

Format : LP
Prix : 13,50 EUR
SAFES, THE
WINNING COMBINATION (LP)
BICKERTON

2018 The Safes hit the old Europe for the first time with a successful Spanish tour that was used to selltheir (now sold-out) first record with the team Bickerton & Action Weekend. Now they're back with a newalbum and what an album! A true masterpiece where they take their crystalline powerpop tunes to a moreintimate, sometimes acoustic, field ... suite >

Disc Quantity: 1
Date: 2019-09-27
Référence : 535751
Disponibilité : 2/3 SEMAINES

Format : LP
Prix : 13,50 EUR
RED LIGHTS GANG
SONGS ABOUT SIN (LP)
CRAZY LOVE

"Songs About Sin" is the second release of the Red Lights Gang (band based in Sao Paulo, Brazil) where the mix of 50's and 60's American Roots Rhythms are exposed. The lyrics brings "sin" as the main theme and the songs are traveling between the traditional country music and primitive Rock'n'Roll. The biggest concern of the RLG is to show an un ... suite >

Disc Quantity: 1
Date: 2019-09-13
Référence : 535746
Disponibilité : 2/3 SEMAINES

Format : LP
Prix : 18,00 EUR
RECALLS, THE
FEEDBACK (LP) CHANGEMENT
BICKERTON

Chilean band The Recalls are one of the best kept secrets of the German rock'n'roll scene - they're settled inGermany - but that's gonna change as soon as their sophomore album "Feedback" is out. A brain-meltingand addictive collection of psyche/garage/pop tunes with krautrock tones for gloomy days.File under: psychedelic pop, progressive pop, ... suite >

Disc Quantity: 1
Date: 2019-10-25
Référence : 535754
Disponibilité : 2/3 SEMAINES

Format : LP
Prix : 13,50 EUR
RDS-220
HELL IS TRUTH SEEN TOO LATE (LP)
CONSOULING SOUNDS

RDS-220, a new studio project by Matthias P. Halsberghe & Kristof J. Mondy (also known from bands & projects like Amenra, Liar, VVOVNDS, Stormwind and many others). Vocals were put down on tape by 5 hand-picked guest singers (Jenci Vervaeke, Hans Verbeke, Paulo Rui, Dehn Sora & Bram Coussement), each taking care of 2 songs. In contrast of havin ... suite >

Disc Quantity: 1
Date: 2019-09-27
Référence : 533456
Disponibilité : 2/3 SEMAINES

Format : LP
Prix : 17,00 EUR
MOOON
SAFARI (LP) CHANGEMENT
BICKERTON

Dutch psyche-heads Mooon arrive at Bickerton Records with their sophomore lp, a brilliant concept albumon leaving city life behind and getting into the wilderness, a dreamlike trip to the country under the bright lightof the mooon along folk-psyche pastoral chants and lysergic pop explosions.File under: psychedelic pop, progressive pop, folk-rock

Disc Quantity: 1
Date: 2019-10-11
Référence : 535752
Disponibilité : 2/3 SEMAINES

Format : LP
Prix : 13,50 EUR
MINESTOMPERS
PORNO MAGS & BODY BAGS (LP)
CRAZY LOVE

ACHTUNG! - The Minestompers second LP has been unleashed! This is hard-knocking psychobilly made up of razor-blade twang, thumping bass-guitar, savage caveman-beats and a singer screaming and yelling his guts out. Thirteen wild and wicked tunes about porn, murder and madness will blow your ass wide open and leave you twitching in spasms. Get yo ... suite >

Disc Quantity: 1
Date: 2019-09-13
Référence : 535756
Disponibilité : 2/3 SEMAINES

Format : LP
Prix : 18,00 EUR
KREWMEN, THE
INTO THE TOMB (LP)
CRAZY LOVE

INTO THE TOMB, the 3rd and last album with legendary singer Mark "Mad Dog" Cole, originally released in 1989, is another milestone in the KREWMEN's discography!

Disc Quantity: 1
Date: 2019-09-13
Référence : 535755
Disponibilité : 2/3 SEMAINES

Format : LP
Prix : 18,00 EUR
BRADLEY, STEVEN
SUMMER BLISS AND AUTUMN TEARS (LP)
PORTERHOUSE

Porterhouse Records is pleased to announce the addition of Steven Bradley to its roster."Summer Bliss and Autumn Tears" is his debut LP and it features performances from members of Social Distortion, MC5, Redd Kross and MXPX as well as the Tom Waits and Jackson Brown bands.Production is courtesy of Steve Kravac who's credits include Blink 182, ... suite >

Disc Quantity: 1
Date: 2019-09-27
Référence : 535759
Disponibilité : 2/3 SEMAINES

Format : LP
Prix : 18,25 EUR
30.000 MONKIES
ARE FOREVER (LP)
CONSOULING AGENCY

30,000 Monkies likes it hard, loud, suave and loco. Offering super multi-layered nonsensical lyrics while bending sludge, doom and solid riffing with noise and psychedelic drones, the band takes you to all kind of places all at once.

Disc Quantity: 1
Date: 2019-09-27
Référence : 526846
Disponibilité : 2/3 SEMAINES

Format : LP
Prix : 17,00 EUR
VELVETTE, LORETTE
DON'T CROW YOUR MIND (LP)
MONO-TONE

First time ever on LP for this compilation of songs originally on rare 45s and CDs for the ex Panther Burns and Hellcats member, with guests like Alex Chilton and Mick Collins!

Disc Quantity: 1
Date: 2019-10-04
Référence : 535738
Disponibilité : 2/3 SEMAINES

Format : LP
Prix : 20,00 EUR
PERFECT VACUUM
I MUST NOT THINK BLEAK THOUGHTS (LP)
BLOWPIPE

Bandnaam ontleend aan een boek van Stanislaw Lem (Stalker fame) - met recensies op niet bestaande boeken. In de gelederen o.a. Lukas Simonis en Brit Dave Marsh.Met popverkenningen op de Worms batterijen vintage keyboards en synthesizers ligt hier een heerlijk draaibare plaat die klinkt als een optelling van alles wat de engelse avant-garde in d ... suite >

Disc Quantity: 1
Date: 2019-09-19
Référence : 534631
Disponibilité : 2/3 SEMAINES

Format : LP
Prix : 20,25 EUR
MONO-POLY
TESTLAB (LP)
BLOWPIPE

Worms eigen sonic artist Dennis Verschoor fileert de mogelijkheden van de Worm Studio tot op het bod.Zijn 6 track LAB plaat is lucide, hypnotisch, dansbaar en meedogenloos. Na de opnamen van Testlab moest de Worm Studio gronding worden renoveert. Riemen vast dus.

Disc Quantity: 1
Date: 2019-09-19
Référence : 534630
Disponibilité : 2/3 SEMAINES

Format : LP
Prix : 20,25 EUR
KREIDLER
FLOOD (LP)
BUREAU B

FLOOD is the frame, though it is a permeable one. ANDERS CLAUSEN and HENRIK OLESEN have placed a feather on the cover and written A SHIP OF NO PORT on the inner sleeve. Movement frozen in luminescent yellow. Green-grey liquefaction. Nature and construct, fluttering. A ship of no ports, not wanting to dock anywhere. Or everywhere: a ship of many ... suite >

Disc Quantity: 1
Date: 2019-10-25
Référence : 535737
Disponibilité : 2/3 SEMAINES

Format : LP
Prix : 17,00 EUR
FROBERG, HASSE -& MUSICAL COMPANION-
PARALELL LIFE (LP)
GLASSVILLE

HFMC (Hasse Froberg & Musical Companion) released their debut album FuturePast in August 2010. Since then two more studio albums have seen the light of day, Powerplay (2012) and the acclaimed self-titled album HFMC (2015). In 2017 the live CD/DVD No Place Like Home was released. The band has toured in Europe and USA and played some major festiv ... suite >

Disc Quantity: 2
Date: 2019-09-12
Référence : 535703
Disponibilité : 2/3 SEMAINES

Format : LP
Prix : 38,50 EUR
CORONADOS
UN LUSTRE (LP)
MONO-TONE

Without any doubt, Frances best band of the 80s! A perfect mix of wild garage, offbeat influences (for the times) like Alex Chilton, Kevin Ayers, Harry Nilsson or Beefheart and French twisted 60s pop, all done in their own original and even eccentric style, savage but literate, loose but subtle. This is Coronados second album, the first one (wh ... suite >

Disc Quantity: 1
Date: 2019-10-04
Référence : 535739
Disponibilité : 2/3 SEMAINES

Format : LP
Prix : 20,00 EUR
BIG HARE
LUCKY DIP (LP)
BLOWPIPE

Het frisse Utrechtse electronica duo maakt met LUCKY DIP trippy grooves voor de dansvloer.Flarden Summer of Love klinken door, wat alleen via de DNA van de grootouders kan zijn doorgegeven. Neen ! - geen nostalgia maar ozo vertrouwde lab-top grooves met n hedendaagse twist en humor.

Disc Quantity: 1
Date: 2019-09-19
Référence : 534628
Disponibilité : 2/3 SEMAINES

Format : LP
Prix : 20,25 EUR
AUSTBO, HARALD
ONTWAAK (LP)
BLOWPIPE

Austbo levert met zijn debuut ONTWAAK een unieke melange van klassiek en alternatief af. Maatschappijkritische teksten ondersteunen zijn unieke muzikale spectrum. Waarbij Harold alle instrumenten incl. human beatbox voor eigen rekening neemt. Deze klassiek geschoolde cellist met een parallel carriere als acteur kan je dus ook in de theaters teg ... suite >

Disc Quantity: 1
Date: 2019-09-19
Référence : 534629
Disponibilité : 2/3 SEMAINES

Format : LP
Prix : 20,25 EUR
ZIBLAT, LONNY
DREAM HUNTING (L+C)
MULTI-POLAR

Lonny has been working with artists from a variety of musical genres, arranging music for - among others - the Royal Concertgebouw Orchestra (according to many, one of the top three orchestras in the world), Grammy award winning Tango singer Omar Mollo & Dutch writer & performer Wouter Hamel. Ziblat also regularly composes soundtracks for TV & ... suite >

Disc Quantity: 2
Date: 2019-09-05
Référence : 535655
Disponibilité : 2/3 SEMAINES

Format : L+C
Prix : 19,00 EUR
SVENDSEN, TROND -& TUXEDO-
SMALLTOWN STORIES (LP)
ROOTSY

Two years after the release of their critically acclaimed debutalbum Palomino Hotel. Here the follw up and and second album SmallTown Stories. Just like the debut album is also recorded in anologue Memphis Boud Studio in Hamar, Norway.The record contains 10 songs, of which one is an intstrumental written by guitar player Lars Linkas. The album ... suite >

Disc Quantity: 1
Date: 2019-09-07
Référence : 535542
Disponibilité : 2/3 SEMAINES

Format : LP
Prix : 21,50 EUR
SUBHUMANS (UK)
INTERNAL RIOT (LP)
PIRATES PRESS

As a staple of the punk scene, ALL of the Subhumans records are still in high demand, and this long overdue repress of their 2007 album couldnt be coming at a better time. With their new album, Crisis Point, out September 13th.

Disc Quantity: 1
Date: 2019-10-25
Référence : 535657
Disponibilité : 2/3 SEMAINES

Format : LP
Prix : 14,25 EUR
SICKO
IN THE ALTERNATIVE TIMELINE (LP)
RED SCARE

The first "new" release from these Seattle legends in like 20 years! If there was any justice, Sicko woulda been just as popular as all those huge punk bands that emerged in the 1990's. While much of the West Coast stuff that dominated the scene was macho and bedecked with wallet chains, Sicko was contemporaries with classy bands like MTX, Jawb ... suite >

Disc Quantity: 1
Date: 2019-09-13
Référence : 535690
Disponibilité : 2/3 SEMAINES

Format : LP
Prix : 16,50 EUR
RESTARTS, THE
UPRISING (LP)
PIRATES PRESS

Dear World,After 14 months of writing, we are hugely excited to unleash our new 12 track album "Uprising" on Oakland's Pirates PressRecords. Our 6th studio album, but our first introducing the maniacal Jeremy bashing the skins, takes a no holds barred approach to punk rock. Drawing upon Robin's recent humanitarianwork in Palestine we tackle har ... suite >

Disc Quantity: 1
Date: 2019-10-25
Référence : 535659
Disponibilité : 2/3 SEMAINES

Format : LP
Prix : 15,75 EUR
ORODRUIN
RUINS OF ETERNITY (LP)
CRUZ DEL SUR

The wait is finally over! American doom legends Orodruin return with their first studio album in 16 years, the masterful Ruins of Eternity. One of the most highly-regarded names in American doom metal picks up where they left off from their classic Epicurean Mass debut with Ruins of Eternity, an epic showing time-honored and epic doom!

Disc Quantity: 1
Date: 2019-10-25
Référence : 535575
Disponibilité : 2/3 SEMAINES

Format : LP
Prix : 23,25 EUR
OGRE
THRICE AS STRONG (LP)
CRUZ DEL SUR

Potent, classic doom metal from the northeastern corner of the United States! On Thrice as Strong, Portland, Maine trio Ogre deliver a time-honored display of old-school doom with '70s rock elements that scale epic heights and heavy lows. Tucked away in the most northeastern part of the United States in Maine, the members of Ogre have taken on ... suite >

Disc Quantity: 1
Date: 2019-10-25
Référence : 535573
Disponibilité : 2/3 SEMAINES

Format : LP
Prix : 23,25 EUR
FACE TO FACE
LIVE IN A DIVE (LP)
FAT WRECK CHORDS

Long-running SoCal punk band face to face released a live album back in 1998, when the group was only seven years old and had a trio of full-lengths to its name. Two decades, six studio albums, and roughly a million shows later, its high time face to face recapture one their ferocious live performances on an album. The ninth edition of our Live ... suite >

Disc Quantity: 1
Date: 2019-10-18
Référence : 535688
Disponibilité : 2/3 SEMAINES

Format : LP
Prix : 16,75 EUR
COLOUR HAZE
LIVE, VOL. 2 - DUNA JAM 2007 (LP)
ELEKTROHASCH

Recordings from Duna Jam 2007 - parts of the legendary Tempel-concert and a wonderful session on the beach..

Disc Quantity: 2
Date: 2019-09-27
Référence : 535691
Disponibilité : 2/3 SEMAINES

Format : LP
Prix : 24,25 EUR
O.T.T.O.
OVER THE TOP ORCHESTER (LP)
BUREAU B

A living room somewhere in southern Germany. Embroidery graces the walls, a veneer side table with little chrome feet stands in front of a beige velour sofa, a minibar awaits. Pride of place goes to the electric organ which majestically occupies the centre of the room, flanked by two oversized loudspeakers. Welcome to the world of OTTO. the two ... suite >

Disc Quantity: 1
Date: 2019-10-04
Référence : 535494
Disponibilité : 2/3 SEMAINES

Format : LP
Prix : 17,00 EUR
DJ DOLORES
RECIFE 19 (LP)
STERNS

As the title suggests, and in a manner which echoes the radical stance of Kurt Weill as much as it continues to minethe rich musical seams of the Northeast, Recife 19 is a fabulous, stream-of-consciousness commentary on theseuncertain times: "This album was produced between storms and darkness. Even if the mornings were painted in goldby the t ... suite >

Disc Quantity: 1
Date: 2019-09-27
Référence : 535477
Disponibilité : 2/3 SEMAINES

Format : LP
Prix : 18,25 EUR
TRAFFIC SOUND
TRAFFIC SOUND (LP)
MUNSTER

The second Traffic Sound album, released in 1970 after their Latin rock masterpiece "Virgin", deserves to be considered one of the greatest recordings of its time, even internationally, as essential as the most hailed works of Cream, Caravan or Led Zeppelin that served as a bridge for rock music between the 60s and 70s.The band incorporates com ... suite >

Disc Quantity: 1
Date: 2019-10-04
Référence : 535466
Disponibilité : 2/3 SEMAINES

Format : LP
Prix : 22,25 EUR
SNUFF
THERE'S A LOT OF IT ABOUT (LP) CHANGEMENT
FAT WRECK CHORDS

After a long hiatus (yet again), one of the UKs most notable and unique punk exports SNUFF are back witha brand new full-length. 6 years has passed since SNUFF broke their former hiatus with the acclaimed5-4-3-2-1.Perhaps? and talk about a return to glory! Theres a lot of It About hits the mark yet again, fittingperfectly with hallmarks like De ... suite >

Disc Quantity: 1
Date: 2019-09-20
Référence : 535473
Disponibilité : 2/3 SEMAINES

Format : LP
Prix : 16,75 EUR
JULIAN Y SU COMBO
NOCHE DE FIESTA (LP)
VAMPISOUL

"Noche de fiesta" (1975) was the first album that Julian Angulo and his combo recorded for Colombias INS label. With arrangements and piano by Alfredo Linares, its a thrilling LP sought after by collectors and DJs not only for its hard salsa and instrumental "descarga" tracks but also because of the funky dancefloor cuts Enyere Kumbara (covered ... suite >

Disc Quantity: 1
Date: 2019-10-04
Référence : 535462
Disponibilité : 2/3 SEMAINES

Format : LP
Prix : 20,00 EUR
DECIMA VICTIMA
EN EL GARAJE (LP)
MUNSTER

Decima Vctima were a Spanish band that, during their short-lived career between 1981 and 1984, developed a very personal sound reminiscent of Joy Division, The Cure and other British post-punk bands.Although commercial success evaded them, rarely has any Spanish band achieved such a high degree of quality and coherence in their music and person ... suite >

Disc Quantity: 1
Date: 2019-10-04
Référence : 535465
Disponibilité : 2/3 SEMAINES

Format : LP
Prix : 20,00 EUR
AFROINS, LOS
A GOZAR SALSOMANOS (LP)
VAMPISOUL

By 1974, salsa was taking Colombia by storm and so the directors of the INS label decided to create a band that would appeal to salsa fanatics and be able to compete with labels such as Discos Fuentes and Codiscos. Thus was born Los Afroins, an obscure, short-lived combo that would release two LPs and six 45s.Their first album, "A gozar salsoma ... suite >

Disc Quantity: 1
Date: 2019-10-04
Référence : 535463
Disponibilité : 2/3 SEMAINES

Format : LP
Prix : 20,00 EUR
LAGWAGON
RAILER (LP)
FAT WRECK CHORDS

As the first band to sign to Fat Wreck Chords and the labels flagship since its inception, Lagwagon helped define the musical focus of the label and the punk genre. With 8 full-length albums, a live record, a b-sides album, an EP, and too many singles to count; Lagwagons ability to consistently deliver the familiar sound theyve defined, while c ... suite >

Disc Quantity: 1
Date: 2019-10-04
Référence : 535454
Disponibilité : 2/3 SEMAINES

Format : LP
Prix : 16,75 EUR
SUPERCOBRA
TIME FOR LOVE (LP)
KAMIKAZE

SUPERCOBRA from Marburg/Germany are celebrating Hi-Energy-Rock n Roll, combining 60sBeat/70s Punk and Garage, located somewhere between New York, London and Stockholm. About their Debut-Album Garre, Yeah Yeah! (Kamikaze-Records) magazines wrote: "cool vocals and shimmering guitars, driving beats and fine guitar solos (OX-fanzine), "No matter if ... suite >

Disc Quantity: 1
Date: 2019-08-16
Référence : 535425
Disponibilité : 2/3 SEMAINES

Format : LP
Prix : 16,00 EUR
BRYANT, TRACY
HUSH (LP)
TAXI GAUCHE

Tracy Bryant first gained recognition in 2011 as founder and frontman of Los Angeles group Corners. The band became a staple of the underground L.A. music scene with their highly regarded live shows and three well-received releases. Corners toured the U.S. and Europe extensively before Bryant decided to end the band in early 2016 to fully focus ... suite >

Disc Quantity: 1
Date: 2019-08-30
Référence : 535423
Disponibilité : 2/3 SEMAINES

Format : LP
Prix : 23,25 EUR
VAZZ
CLOUD OVER MAROMA (LP)
STROOM

Maroma was there long before the Moors. The Moors were there long before man landed on the moon half a century ago. Drum machines meant you didnt have to take Ginger Baker our for a drink. Life takes on sublime logic. In retrospect, everything takes on a new meaning from a different perspective. The past is the future. From Glasgow to Edinburgh ... suite >

Disc Quantity: 1
Date: 2019-09-20
Référence : 535386
Disponibilité : 2/3 SEMAINES

Format : LP
Prix : 22,25 EUR
EARL, DYLAN
SQUIRREL IN THE GARDEN (LP)
ROOTSY

What is country music anyways?Country-politan? No-Bro-Bullshit Country, as Dylan Earl puts it? Genre boundaries are there to be broken like borders are meant to be crossed, and this record is going to prove that to you good and hard. That pedal steel you hear? It's not a quotation of some record that your dad owned.No, that's real. That's the U ... suite >

Disc Quantity: 1
Date: 2019-08-09
Référence : 535254
Disponibilité : 2/3 SEMAINES

Format : LP
Prix : 18,00 EUR
VORTEX
THEM WITCHES (LP)
GATES OF HELL

Groundbreaking Dutch cult metallers celebrate 40th anniversary with ten songs of hard-hitting, anthemic metal!Dutch heavy metal originators Vortex has scratched and clawed their way through the underground, emerging with Them Witches, a collection of songs unearthed from 1987, brought to life in time for the bands 40th anniversary.One of the fi ... suite >

Disc Quantity: 1
Date: 2019-09-20
Référence : 535207
Disponibilité : 2/3 SEMAINES

Format : LP
Prix : 23,25 EUR
TAKE, THE
THE TAKE (LP) CHANGEMENT
DEMONS RUN AMOK

Famed NYHC drummer Will Shepler (formerly of Agnostic Front, Madball) and Sick Of It All bassist Craig Setari (also formerlyAgnostic Front) had an idea for a hardcore power trio. Will called longtime friend, guitarist/vocalist Scott Roberts (formerly ofBiohazard, The Spudmonsters, Bloodclot!, Cro-Mags) who had just left Biohazard only weeks bef ... suite >

Disc Quantity: 1
Date: 2019-10-04
Référence : 534142
Disponibilité : 2/3 SEMAINES

Format : LP
Prix : 25,25 EUR
RHINO
THE LEOPARDS DILEMMA (12")
JARRING EFFECTS

RHINO's new EP "The Leopard Dilemma" sees the British born, French based producer returning more closely to his Hip Hop roots. Bluessamples mix seamlessly with boom bap drums, heavy bass lines and touches of both electronic and trap music blur the lines bet ween oldand new school beats. This creates the setting for some of the best M C's around ... suite >

Disc Quantity: 1
Date: 2019-10-18
Référence : 535238
Disponibilité : 2/3 SEMAINES

Format : 12"
Prix : 12,75 EUR
NEPTUNE POWER FEDERATION
MEMOIRS OF A RAT QUEEN (LP)
CRUZ DEL SUR

Infectious space rock and metal from Australia, delivered by the one and only Imperial Priestess.Bow to the Imperial Priestess! On Memoirs of a Rat Queen, Australian psychedelic rock and roll occultists TheNeptune Power Federation have arrived to take you on a sonic journey like no other.She came from outer space, a celestial being with superna ... suite >

Disc Quantity: 1
Date: 2019-09-27
Référence : 535212
Disponibilité : 2/3 SEMAINES

Format : LP
Prix : 23,25 EUR
NEPTUNE POWER FEDERATION
NEATH A SHIN EI SUN (LP)
CRUZ DEL SUR

An epic mashup of classic rock influences and occult madness.Australian occult hard rockers breakthrough album blends classic hard rock, psychedelic jams and soaring harmoniesto create a truly unique sonic trip.VINYL CONFIGURATION:Gatefold Edition, Insert, Download Code.

Disc Quantity: 1
Date: 2019-09-27
Référence : 535210
Disponibilité : 2/3 SEMAINES

Format : LP
Prix : 23,25 EUR
NEPTUNE POWER FEDERATION
LUCIFER'S UNIVERSE (LP)
CRUZ DEL SUR

Wild time travelling space metal concept album from Australian rockers.New vocalist Screaming Loz Sutch completely reinvents this Australian retro metal act as her bewitching presencetakes the band into uncharted psychedelic territory.VINYL CONFIGURATION:First time on Vinyl, Gatefold Edition, Insert, Download Code.

Disc Quantity: 1
Date: 2019-09-27
Référence : 535209
Disponibilité : 2/3 SEMAINES

Format : LP
Prix : 23,25 EUR
CAPTAIN BEEFHEART AND HIS MAGIC BAND
MAGNETICISM II (LP)
VIPER

Magneticism II features some of the finest live performances by Captain Beefheart & his Magic Bands, many being previously unreleased rarities. Led by California's enigmatic singer/songwriter: Don Van Vliet (aka Captain Beefheart), his various Magic Bands were faithful in their pursuit to realise his musical visions. live they always shone and ... suite >

Disc Quantity: 1
Date: 2019-09-27
Référence : 535203
Disponibilité : 2/3 SEMAINES

Format : LP
Prix : 27,00 EUR
TERROR
LIVING BY THE CODE (RED WHITE) (LP)
RASTILHO

LP12" Half-Half (Red/White) w/4-page booklet LP 45RPM - limited to 200 copiesThe fifth studio album by Los Angeles hardcore punk band Terror. It was released in 2013 on Victory Records.For over the last decade, Los Angeles, CA hardcore outfit Terror has acquired a fiercely loyal following not only through their multiple recorded outputs but als ... suite >

Disc Quantity: 1
Date: 2019-10-25
Référence : 535071
Disponibilité : 2/3 SEMAINES

Format : LP
Prix : 27,00 EUR
TERROR
LIVING BY THE CODE (BLACK) (LP)
RASTILHO

LP12" Black w/4-page bookley LP 45RPM - limited to 300 copiesThe fifth studio album by Los Angeles hardcore punk band Terror. It was released in 2013 on Victory Records.For over the last decade, Los Angeles, CA hardcore outfit Terror has acquired a fiercely loyal following not only through their multiple recorded outputs but also through their ... suite >

Disc Quantity: 1
Date: 2019-10-25
Référence : 535070
Disponibilité : 2/3 SEMAINES

Format : LP
Prix : 25,00 EUR
SICK OF IT ALL
WHEN THE SMOKE CLEARS (GOLD) (EP)
RASTILHO

LP10" Gold w/inner sleeve LP 45RPM - limited to 200 copiesWhen the Smoke Clears is an EP by the American hardcore punk band SICK OF IT ALL. It was released on 4 November2016 by Century Media Records. . In order to celebrate this special occasion SICK OF IT ALL released "When The SmokeClears". The band didnt just record five brand new tracks in ... suite >

Disc Quantity: 1
Date: 2019-10-25
Référence : 535073
Disponibilité : 2/3 SEMAINES

Format : EP
Prix : 25,00 EUR
SICK OF IT ALL
WHEN THE SMOKE CLEARS (BLACK) (EP)
RASTILHO

LP10" Black w/inner sleeve LP 45RPM - limited to 300 copiesWhen the Smoke Clears is an EP by the American hardcore punk band SICK OF IT ALL. It was released on 4 November 2016 by Century Media Records. . In order to celebrate this special occasion SICK OF IT ALL released "When The Smoke Clears". The band didnt just record five brand new tracks ... suite >

Disc Quantity: 1
Date: 2019-10-25
Référence : 535072
Disponibilité : 2/3 SEMAINES

Format : EP
Prix : 25,00 EUR
CR DICKS
DICK MOVES (LP)
SLOVENLY

Mr. Andy Caffrey (The Horrors, Autodramatics) delivered a noisy-assed garage-punk disaster basted in crunk and hip-hop. Sounds terrible, right? Yeah, well, this is what Black Gladiators been lusting after since its inception (see also: OBNOX, THE LO-FI JERKHEADS, ELECTRIC CRUSH, CELLULITE), and motherFUCK if aint aint the bozack. So we snatched ... suite >

Disc Quantity: 1
Date: 2019-09-06
Référence : 535077
Disponibilité : 2/3 SEMAINES

Format : LP
Prix : 14,25 EUR
HUSSY, THE
LOOMING (LP)
DIRTNAP

At the end of 2018 The Hussy started tracking their new LP, Looming. Their last album saw the band move into a more focused direction with earnest mid-fi production and added arrangements, while still keeping true to the bands knack for writing consistently catchy pop morsels. This album takes the band in a decidedly dismal and defiantly dark d ... suite >

Disc Quantity: 1
Date: 2019-09-27
Référence : 535139
Disponibilité : 2/3 SEMAINES

Format : LP
Prix : 20,25 EUR
MONOCHROME SET, THE
FABULA MENDAX (LP)
TAPETE

"Fabula Mendax" is based on manuscripts written in the 15th Century by Armande de Pange, a companion of Jehanne dArc (Joan of Arc).Follow Armande as she flees her unhinged family, only to be caught up in the chaos of The Hundred Years War. She encounters and trails the enigmatic Joan, later becoming a part of her expanding group of followers. A ... suite >

Disc Quantity: 1
Date: 2019-09-27
Référence : 534989
Disponibilité : 2/3 SEMAINES

Format : LP
Prix : 17,00 EUR
COMET GAIN
FIRERAISERS FOREVER! (LP)
TAPETE

The last LP was a gentler, inner, melancholic hug at 2 am and perhaps we wouldve continued to go down a sweeter road but the state of the world has meant we were compelled to turn the fuzz up and make something more brutal and instant. In defiance to our last LP - now its late night sadness turns to the angry morning. First take beats ethics. T ... suite >

Disc Quantity: 1
Date: 2019-10-11
Référence : 535024
Disponibilité : 2/3 SEMAINES

Format : LP
Prix : 17,00 EUR
WILLIAMS, HANNAH -& THE AFFIRMATIONS-
50 FOOT WOMAN (LP)
RECORD KICKS

Williams turned heads worldwide when the hip-hop superstar sampled her heart-stopping vocals on 'Late Nights & Heartbreak' for the title track, 4.44 on his 2017 album. Now Hannah and her exemplary, Bristol-based band the Affirmations deliver a definitive career statement with the drop-dead soulful new album 50 Foot Woman. The album captures all ... suite >

Disc Quantity: 1
Date: 2019-10-18
Référence : 534986
Disponibilité : 2/3 SEMAINES

Format : LP
Prix : 20,00 EUR
VARIOUS
ESA PRESENTS AMANDLA: MUSIC TO THE PEOPLE (LP)
SOUNDWAY

Esa's compilation Amandla: Music To The People holds diverse dancefloor tracks from over the world. The first compilation in 2019 for Soundway and a comprehensive picture that connects the dots of Esas musical journey.Growing up in Cape Town, South Africa, during the last days of Apartheid, Esa recalls the immense power that music had in resist ... suite >

Disc Quantity: 2
Date: 2019-09-06
Référence : 534840
Disponibilité : 2/3 SEMAINES

Format : LP
Prix : 23,25 EUR
A-SUN AMISSA
FOR BURDENED AND BRIGHT LIGHT (LP)
CONSOULING SOUNDS

This new work builds on the foundations of previous record Ceremony in the Stillness (2018), incorporating some of the heavier, distorted, guitar oriented themes but this time fuses them with broken, crumbling electronic beats and primal drone movements. The result is two long-form pieces of work that take time to unfold and multiple listens to ... suite >

Disc Quantity: 1
Date: 2019-09-13
Référence : 534743
Disponibilité : 2/3 SEMAINES

Format : LP
Prix : 17,00 EUR
VOLKMAN, KIM -& THE WHISKEY PRIESTS-
THE DEVIL WON'T TAKE CHARITY (LP)
BEAST

"Kim Volkman has led an interesting musical life. Guitarist with Ian Rilen and the Love Addicts - one of the most underrated, raw and real bands to appear on Australian stages in the last 30 years - hes also had three stints filling his late ex-band leaders bass spot in X.Volkmans played with many lesser-known bands - including his own very goo ... suite >

Disc Quantity: 1
Date: 2019-09-27
Référence : 534676
Disponibilité : 2/3 SEMAINES

Format : LP
Prix : 18,00 EUR
VICIOUS IRENE
SACRIFICE (LP)
RUIN NATION

The third full length album by Goteborg's Grrrl-Kang outfit "Vicious Irene" is finally here and contains eleven storming tracks of shredding and bellicose feminist infused Grrrlcrust-Punk! Expect some more relentless swedish "kang-punk" and L7'esque grunge with heaps of scandinavian-black metal guitars in league with the unstoppable "full throt ... suite >

Disc Quantity: 1
Date: 2019-08-02
Référence : 534709
Disponibilité : 2/3 SEMAINES

Format : LP
Prix : 15,00 EUR
MOD CON/MOODY BEACHES
SPLIT (LP)
BEAST

Two sides, two bands, both from Melbourne, both all girl bands, both released records on Poison City Records in Australia.Mod Con is led by Erica Dunn (from Tropical Fuck Storm) - vocals and guitar - Sara Retallick (bass) and Raquel Solier (drums).Moody Beaches are a post-punk grunge project featuring members of La Bastard, Hot Wings, & millenn ... suite >

Disc Quantity: 1
Date: 2019-07-19
Référence : 534682
Disponibilité : 2/3 SEMAINES

Format : LP
Prix : 18,00 EUR
LIZARDS, THE
INSIDE YOUR HEAD (LP)
BEAST

The Lizards are a power trio from Barcelona formed in 2007 that are characterized by their singable melodies and a strong sound influenced by bands such as Joan Jett, Motorhead, and Misfits. In 2011, they sign with Kaiowas Records, a subsidiary of Roadrunner Records and release their first album "Stalking the Prey."Their second album "Road To A ... suite >

Disc Quantity: 1
Date: 2019-09-27
Référence : 534680
Disponibilité : 2/3 SEMAINES

Format : LP
Prix : 18,00 EUR
TORNADO, TOMMY -& THE CLERKS-
BACK ON TRACK (LP)
TOMMY TORNADO

3rd relase of Tommy Tornado, roots reggae dub,... Together with the german band The Clerks , mixed by Dubcreator.

Disc Quantity: 1
Date: 2019-10-04
Référence : 534605
Disponibilité : 2/3 SEMAINES

Format : LP
Prix : 17,00 EUR
DROIDS BLOOD
BE FREE (LP)
DRUNKEN SAILOR

Debut LP from this Chicago band that is a new iteration of Broken Prayer. If you were a fan of Broken Prayer it's hard to imagine how you wouldn't be on board with Droid's Blood, since they rely on a similar combination of noisy hardcore and whirring synth topped with Scott Plant's trademark topical lyrics and distinctive vocals. Since 2016 Pla ... suite >

Disc Quantity: 1
Date: 2019-07-19
Référence : 534608
Disponibilité : 2/3 SEMAINES

Format : LP
Prix : 18,50 EUR
CEREAL KILLER
THE BEGINNING & END OF CEREAL KILLER (LP)
DRUNKEN SAILOR

'The Beginning & End Of Cereal Killer" is the band's first full length album to date and also their last release since 2016's, "Demo's EP". The album was recorded over six weeks of tracking in the famous Geelong studios, "The Barracks", before calling upon mastermind Mikey Young to sail his yacht across the bay and put his much practised mixing ... suite >

Disc Quantity: 1
Date: 2019-07-19
Référence : 534607
Disponibilité : 2/3 SEMAINES

Format : LP
Prix : 18,50 EUR
FLESHWORLD
THE ESSENCE HAS CHANGED, BUT THE DETAILS REMAIN (LP)
THIS CHARMING MAN

A five-piece band from Krakow, Poland, revolving around the concepts of uncertainty and change, beauty found in decay, and the indescribable emotions. Unpleasant, noisy, and melodic sludgy post-hardcore, evoking nostalgia, regret, and uneasiness. 2019 will see the release of their new album, "The Essence Has Changed, but the Details Remain" th ... suite >

Disc Quantity: 1
Date: 2019-10-15
Référence : 534241
Disponibilité : 2/3 SEMAINES

Format : LP
Prix : 17,00 EUR
HETEROFOBIA
QUEREMOS VER EL MUNDO ARDER (LP)
DRUNKEN SAILOR

Debut LP from the Monterrey punks, featuring members of Cremalleras.Primitive and stubborn angry South American 80's hardcore played with a total death rock vibe by this amazing punk band from Monterey, Mexico. Imagine the hybrid of Ataque Frontal and Christian Death! 10 tracks plus La Uvi cover.

Disc Quantity: 1
Date: 2019-08-23
Référence : 534074
Disponibilité : 2/3 SEMAINES

Format : LP
Prix : 18,50 EUR
PHEEYOWNAH
SILVER (LP)
LABRADOR

Swedish/Ugandan singer-songwriter, multi-instrumentalist & dancer Pheeyownah releases her bewitching debut R&B album SILVER via Labrador Records. She recently shared singles "Scent/Sweat" from it via LADYGUNN and "Gold" via Popdust.With atmospheric R&B harmonies and poetic lyrics in the realm of Bjork, SZA, FKA Twigs and Flume, Pheeyownah explo ... suite >

Disc Quantity: 1
Date: 2019-05-17
Référence : 533579
Disponibilité : 2/3 SEMAINES

Format : LP
Prix : 17,00 EUR
DANGERS OF LOVE
DANGERS OF LOVE (LP)
STILL UNBEATABLE

Formed of members from GREAT CYNICS and APOLOGIES, I HAVE NONE, DANGERS OF LOVE take a head-on approach to maximum punk rock n roll. Produced themselves at Musicland Studios in London, their debut EP is a self-titled six-track group of hits.Lyrically themed on personal loss, self appreciation and living in a world of people who bullshit for a l ... suite >

Disc Quantity: 1
Date: 2019-07-19
Référence : 533344
Disponibilité : 2/3 SEMAINES

Format : LP
Prix : 19,75 EUR
NEKROMANTIX
HELLBOUND (LP)
TOMBSTONE

Finally available again the vinyl reprint of this 1990 psychobilly classic!

Disc Quantity: 1
Date: 2019-07-12
Référence : 526885
Disponibilité : 2/3 SEMAINES

Format : LP
Prix : 15,50 EUR
LA BOTZ, JAKE
THEY'RE COMING FOR ME (CD) NOUVEAU
HI-STYLE

Jake La Botz brings a lifetime of unconventional stories crackling to cinematic life on his new album They're Coming for Me. Produced by Jimmy Sutton (Pokey LaFarge, JD McPherson) at Hi-Style Studios, the record is an impressive showcase of La Botz' creative storytelling chops. Contemplative, spiritual, and often inclined toward the absurd, the ... suite >

Disc Quantity: 1
Date: 2019-10-18
Référence : 536492
Disponibilité : 2/3 SEMAINES

Format : CD
Prix : 16,00 EUR
MC WARABA & MELEKE TCHATCHO
SUPREME TALENT SHOW (CD) NOUVEAU
JARRING EFFECTS

This second album composed during the year 2019 is a concentrate of modern Malian music, mix of shifted remixed coupe, listened amply by young people influenced by the sound of Nigeria or neighboring Ghana but which preserves the Mandingo DNA (Balafon / Taman / Kora)

Disc Quantity: 1
Date: 2019-11-15
Référence : 536470
Disponibilité : 2/3 SEMAINES

Format : CD
Prix : 12,75 EUR
KELLY, PAT
JAMAICAN SOUL (CD) CHANGEMENT
KINGSTON SOUNDS

For this release we have focused on the fabulous singing skills of Mr Kelly and have compiled some of his finest recording moments for your listening pleasure. The aforementioned timeless cuts to 'How Long ( Will I Love You)', 'Little Boy Blue' alongside some other killer lost classics, as our set opener 'It's a Good Day', 'Somebodys Baby', 'G ... suite >

Disc Quantity: 1
Date: 2019-10-11
Référence : 469764
Disponibilité : 2/3 SEMAINES

Format : CD
Prix : 13,25 EUR
FIERCE AND THE DEAD, THE
LIVE USA 17 (CD) NOUVEAU
BAD ELEPHANT MUSIC

Live USA 17' exemplifies The Fierce And The Deads performance at the legendary RoSfest in Gettysburg, PA in 2017 which won over many fans from the USA.The album includes some of the best-loved tracks from 'If It Carries On Like This We Are Moving to Morecambe' and 'Spooky Action', and previewed 2018s breakthrough album, 'The Euphoric'.FFO: King ... suite >

Disc Quantity: 1
Date: 2019-10-01
Référence : 536433
Disponibilité : 2/3 SEMAINES

Format : CD
Prix : 16,00 EUR
CAWOOD, CHARLIE
BLURRING INTO MOTION (CD) NOUVEAU
BAD ELEPHANT MUSIC

In sharp contrast with 2017s critically acclaimed 'The Divine Abstract' - which was conceived over a 7-year period - 'Blurring Into Motion' took just over 3 months to conceive and write, followed by a further year of meticulous orchestration.The title is taken from a quote by writer Russell Hoban, about the blurring together of the moments and ... suite >

Disc Quantity: 1
Date: 2019-10-01
Référence : 536434
Disponibilité : 2/3 SEMAINES

Format : CD
Prix : 16,00 EUR
VAPID, DAN -AND THE CHEATS-
DAN VAPID AND THE CHEATS (CD) NOUVEAU
ECCENTRIC POP

HIGHLY ANTICIPATED reissue of 2012 debut LP from Dan Vapidand the Cheats (ex- SCREECHING WEASEL / RIVERDALES).

Disc Quantity: 1
Date: 2019-10-11
Référence : 536445
Disponibilité : 2/3 SEMAINES

Format : CD
Prix : 11,00 EUR
SERPENTYNE
ANGELS OF THE NIGHT (CD) NOUVEAU
HELL FAIRY

British symphonic folk metal band Serpentyne is inspired by Celtic, Folk, operatic and cinematic music styles.Serpentyne has been playing extensively around the UK and the rest of Europe. Recent major tours include "A Nordic Symphony" supporting Tarja Turunen and Stratovarious with 22 dates throughout 11 European countries, a hugely successful ... suite >

Disc Quantity: 1
Date: 2019-11-21
Référence : 536432
Disponibilité : 2/3 SEMAINES

Format : CD
Prix : 16,00 EUR
MANTRA MACHINE
HELIOSPHERE (CD) NOUVEAU
MANTRA MACHINE

Mantra Machine is an instrumental heavy psych trio from The Netherlands who approach music as an adventurous and dynamic exploration. Following on from their debut album Nitrogen - the album that literally launched the band into the European heavy psych and stoner scene - Heliosphere commemorates the launch of the space probes Voyager 1 and 2, ... suite >

Disc Quantity: 1
Date: 2019-10-04
Référence : 534771
Disponibilité : 2/3 SEMAINES

Format : CD
Prix : 14,00 EUR
DOWSING
SKY COFFIN (CD) NOUVEAU
ASIAN MAN

The new LP from DOWSING marks their 4th record and their 3rd full length which has them diving deeper and deeper into a darker, more powerful sound than their debut from 2012. It's still very much a midwest EMO band and record, but it's hard not to notice the progression and maturity that has this band sounding stronger than ever.

Disc Quantity: 1
Date: 2019-10-25
Référence : 536441
Disponibilité : 2/3 SEMAINES

Format : CD
Prix : 12,75 EUR
AVOID ONE THING
RIGHT HERE WERE YOU LEFT ME (CD) NOUVEAU
BIG RIG

Some say whats done is done-theres no sense in reliving the past. These people obviously arent songwriters. On Right Here Where You Left Me, the first album in 15 years by Avoid One Thing, bandleader Joe Gittleman ruminates on drunken adventures, doomed relationships, mental health struggles, and periods of loneliness and self-doubt. He tells t ... suite >

Disc Quantity: 1
Date: 2019-10-11
Référence : 536443
Disponibilité : 2/3 SEMAINES

Format : CD
Prix : 11,00 EUR
ASTOR, PETE
PARADISE (CD) CHANGEMENT
TAPETE

Paradise became for many the album in which Astor, along with The Holy Road, most perfectly expressed his indubitable facility as a singer and songwriter. All his enduring musical references - from classic British guitar pop to New-York punk via the blues and even jazz - seem to blend into a fully-formed vision, one which envisions a kind of my ... suite >

Disc Quantity: 1
Date: 2019-11-08
Référence : 524549
Disponibilité : 2/3 SEMAINES

Format : CD
Prix : 15,50 EUR
ABRUPTORS, THE
LOVE AND OTHER DISASTERS (CD) NOUVEAU
ASIAN MAN

BUFFALO, NY.. Home of the Bills, snow, cold, more cold, the goo goo dolls, and of course THE ABRUPTORS. This 7 piece band plays a mix of Rocksteady, Soul, SKA, Reggae, and R & B. influenced by every era of the Jamaican sound from The SKATALITES, Millie Small, Toots and the Maytals, the Specials, The Selecter, theSLACKERS, Dance Hall Crashers, D ... suite >

Disc Quantity: 1
Date: 2019-10-25
Référence : 536440
Disponibilité : 2/3 SEMAINES

Format : CD
Prix : 12,75 EUR
DELEYAMAN
SENTINEL (CD) NOUVEAU
TTO

The album opens with a haunting piece Exil ; composed by the american multi-instrumentalist Aret Madilian, sang by the french singer Beatrice Valantin, the ancient wind instrument the duduk, played by the armenian Gerard Madilian. (unknown or no clear relation between Aret, the founder of the band and Gerard who share the same unusual last name ... suite >

Disc Quantity: 1
Date: 2019-11-22
Référence : 536416
Disponibilité : 2/3 SEMAINES

Format : CD
Prix : 13,00 EUR
SPEEDWAYS, THE
JUST ANOTHER REGULAR SUMMER (CD)
RUM BAR

Just Another Regular Summer invokes innocence, first romance, high school crush, your first mixed tape, listening to music in your bedroom afterschool behind closed doors on your portable radio with the tape deck on pause waiting to record your favorite new songs, what it felt like the first time you slipped into a Chuck Taylor high top. It fee ... suite >

Disc Quantity: 1
Date: 2019-11-08
Référence : 536366
Disponibilité : 2/3 SEMAINES

Format : CD
Prix : 11,00 EUR
ODUA, YANISS
YON PA YON (CD)
CAAN DUN MUSIC

Yaniss Oduas album Yon Pa Yon is a collectors reissueof his first album released in 2002.17 years later, Yaniss Odua has since gone on to record a series of successful titles, including two of Frances most famous reggae anthems: Rouge Jaune Vert and Chalawa, each with more than 25 Million views on Youtube. This collectors reissue is an opportun ... suite >

Disc Quantity: 1
Date: 2019-10-04
Référence : 536368
Disponibilité : 2/3 SEMAINES

Format : CD
Prix : 17,00 EUR
INUTILI
NEW SEX SOCIETY (CD)
AAGOO

Inutili from Teramo, Italy has been in constant progression over the last 7 years. Their latest move is the addition of saxophone player Luca Di Giammarco. His playing is smooth and soulful at times and aggressive as a hungry alligator when the band goes fast and hard. As a new edition to the band he plays on two of the songs, they each clock i ... suite >

Disc Quantity: 1
Date: 2019-09-27
Référence : 536358
Disponibilité : 2/3 SEMAINES

Format : CD
Prix : 13,00 EUR
DROSE
BOY MAN MACHINE+ (CD)
COMPUTER STUDENTS

Drose is an experimental rock band from Columbus, Ohio, featuring the songwriting and voice of Dustin Rose. Their fevered, nihilistic new release, boy man machine+, combines their 2016 album of the same name with their debut 7", "a voice", and an assemblage of unreleased tracks - all freshly remastered by veteran engineer Carl Saff.Dustin Rose ... suite >

Disc Quantity: 1
Date: 2019-10-18
Référence : 536361
Disponibilité : 2/3 SEMAINES

Format : CD
Prix : 13,00 EUR
BROUSSAI
AVEC DES MOTS (CD)
YOUZ

Considered today by fans as one of the bands best albums, this album is later revealed as the artistic reference of the BROUSSAI's style. The project then tookon a national dimension and became one of the French reggaes references.

Disc Quantity: 1
Date: 2019-10-04
Référence : 536367
Disponibilité : 2/3 SEMAINES

Format : CD
Prix : 14,00 EUR
BLENNER, SERGE
MAGAZIN FRIVOLE (CD)
BUREAU B

Reissue (originally released 1981 on SKY records). Cold, concise analogue synthesizer instrumentals - on his secondalbum Serge Blenner remained true to his style, albeit shifting course slightly towards pop territory. The juxtaposition of dark harmonies and pop structures is what makes this album so appealing. In places, it feels like a bluepri ... suite >

Disc Quantity: 1
Date: 2019-11-08
Référence : 536356
Disponibilité : 2/3 SEMAINES

Format : CD
Prix : 15,50 EUR
BLENNER, SERGE
LA VOGUE (CD)
BUREAU B

Reissue (originally released 1980 on SKY records)Music for the apocalyptic eighties Deutschland state of mind. When Serge Blenner left his native France for Hamburg, West Germany, neither he nor anyone else could have guessed that he would inadvertently compose a soundtrack for the Cold War. But his dark, monotone synthesizer album La Vogue (19 ... suite >

Disc Quantity: 1
Date: 2019-11-08
Référence : 536354
Disponibilité : 2/3 SEMAINES

Format : CD
Prix : 15,50 EUR
AGAINST ME!
REINVENTING AXL ROSE (CD)
FAT WRECK CHORDS

Reinventing Axl Rose was AM!s debut album released on No Idea Records back in 2002. This genre defining full-length has remained a critical piece to any punk rock fans collection; a piece that has been hard to come by in recent years. Those days are now over, as Fat Wreck has rescued this seminal album and are reissuing the original fulllength, ... suite >

Disc Quantity: 1
Date: 2019-09-27
Référence : 536364
Disponibilité : 2/3 SEMAINES

Format : CD
Prix : 15,25 EUR
45 RALLY
TWEETS FOR MY SWEET (CD) CHANGEMENT
RUM BAR

On TWEETS FOR MY SWEET, Switzerlands garage rock sensations 45 RALLY have taken all of their song titles from presidential tweets. But in keeping up with their Swiss heritage, theyhave decided to remain politically neutral. The music here, a combination of Bubble Gum, Garage Rock, Country and Punk was created for everyone's listening pleasure. ... suite >

Disc Quantity: 1
Date: 2019-11-08
Référence : 536349
Disponibilité : 2/3 SEMAINES

Format : CD
Prix : 9,25 EUR
VARIOUS
RADIO VERDE (CD)
COLORFUL WORLD

Arp Frique returns with a brand new release on his imprint Colorful World Records in collaboration with Rush Hour. A compilation of 12 Cape Verdean gems assembled with the help and knowledge of Americo Brito, there is a very special story behind it. Americo Brito, whofeatures on Arp Friques original Nos Magia, is a proud and important member of ... suite >

Disc Quantity: 1
Date: 2019-09-27
Référence : 534854
Disponibilité : 2/3 SEMAINES

Format : CD
Prix : 12,50 EUR
BROM, MARTI -& HER RANCHO NOTORIOUS-
MIDNIGHT BUS (CD)
ENVIKEN

Recorded in Sweden with excellent Swedish musicians and a few guests like Rosie Flores, Chris Ruest and BillyBremner, "Midnight Bus" continues the great mixture of rockabilly, honky-tonk and torch country that Marti hasnurtured and refined through the years.From the albums rockin opener "Come Destroy Me" (a Marti original) to "If If Was A Fifth ... suite >

Disc Quantity: 1
Date: 2019-10-04
Référence : 536226
Disponibilité : 2/3 SEMAINES

Format : CD
Prix : 15,00 EUR
SCHIZOPHONICS, THE
PEOPLE IN THE SKY (CD)
PIG BABY

Over the last few years, THE SCHIZOPHONICS have built up a formidable reputation touring around the globe as an explosive live act. Shindig magazine described their live show "Like watching some insane hybrid of MC5, JAMES BROWN, and the Tasmanian Devil" The band has played hundreds of shows in 14 countries and has toured with like-minded acts ... suite >

Disc Quantity: 1
Date: 2019-11-01
Référence : 536199
Disponibilité : 2/3 SEMAINES

Format : CD
Prix : 12,50 EUR
MONNIK
BITTEROOGST (CD)
CONSOULING SOUNDS

Bitteroogst is the result of a long period of experimenting and searching for his own voice. It expands upon the sound Monnik is known for. The droning guitar sounds are augmented by weeping banjos, lamenting lapsteel and buzzing synths

Disc Quantity: 1
Date: 2019-10-11
Référence : 533723
Disponibilité : 2/3 SEMAINES

Format : CD
Prix : 13,00 EUR
LONE WOLF
TOGETHER ALONE (CD)
STARDUMB

Despite a busy year with lots of shows around Europe, the US and Canada, Lone Wolf quickly follows up their 2018 self titled debut with "Together Alone", a very strong and consistent album featuring 12 upbeat, catchy tunes, falling somewhere between Marked Men, Leatherface, Sheer Mag, Rocket From The Crypt and the Ramones. Topped off with the d ... suite >

Disc Quantity: 1
Date: 2019-10-04
Référence : 535261
Disponibilité : 2/3 SEMAINES

Format : CD
Prix : 12,00 EUR
KARYN CRISIS GOSPEL OF THE WITCHES
COVENANT (CD)
AURAL

KARYN CRISIS GOSPEL OF THE WITCHES is the brainchild of 2 visionaries: Karyn Crisis (ex-Crisis) and Davide Tiso (Ephel Duath, Howling Sycamore). Their debut "Salems Wounds" was released by Century Media records with worldwide critical acclaim in 2015, now it's time for a brand new album titled "Covenant" featuring Fabian Vestod (Skinlab) on dru ... suite >

Disc Quantity: 1
Date: 2019-10-25
Référence : 536185
Disponibilité : 2/3 SEMAINES

Format : CD
Prix : 15,00 EUR
EMPUSAE
ITER IN TENEBRIS (CD)
CONSOULING SOUNDS

After the therapeutic album Lueur (featuring vocals by Colin H. Van Eeckhout), Sal-Ocin continues the exorcism by composing a new album. Through the medium of old 78 rpm phonograph records from the early 1900, each song captures a different demon. Resulting in a dark and ghostly ambient post-industrial soundtrack from oblivion.

Disc Quantity: 1
Date: 2019-10-11
Référence : 534805
Disponibilité : 2/3 SEMAINES

Format : CD
Prix : 13,00 EUR
DUSTBUG
UNFIELD & STRAY (CD)
CONSOULING SOUNDS

Dustbug is the pseudonym of Karel Thant, an odd sound architect doing nothing rather than entrench himself in a stronghold of music equipment. From behind the battlements he leads a force to ethereal soundscapes and broad-shouldered drones. In the background lurk all kinds of mechanical noises and alien ringing. While hushed melodic motifs ... suite >

Disc Quantity: 1
Date: 2019-10-11
Référence : 535002
Disponibilité : 2/3 SEMAINES

Format : CD
Prix : 13,00 EUR
BOTANIST
COLLECTIVE: ECOSYSTEM (CD)
AURAL

Botanist is a highly creative Experimental Avant-garde Black Metal band, or, in their perspective, Green Metal. At times eerie and ghostly, almost mystical, the sound is harsh, but it's still gorgeous and almost delicate, haunting, atmospheric and soothing. This brand new album is a concept about the ecosystems of redwood forests on the West Co ... suite >

Disc Quantity: 1
Date: 2019-11-08
Référence : 536187
Disponibilité : 2/3 SEMAINES

Format : CD
Prix : 15,00 EUR
TRAVERS, PAT
LIVE IN CONCERT APRIL 30TH 1981, STANLEY THEATRE (CD)
PURPLE PYRAMID

Guitar legend Pat Travers blows the house down on this epic concert recording from 1981 - available on both digipak CD and limited edition YELLOW vinyl!Includes electrifying performances of songs from Travers then newly released Radio Active album plus classics such as "Boom, Boom (Out Go The Lights)" and more!2 bonus tracks of rare studio perf ... suite >

Disc Quantity: 1
Date: 2019-11-08
Référence : 536110
Disponibilité : 2/3 SEMAINES

Format : CD
Prix : 17,75 EUR
SWEET, MICHAEL
TEN (CD)
RAT PAK

Building upon the success of his 2016 release One Sided War, Stryper front man Michael Sweet returns with his tenth solo studio release aptly titled, "Ten". The new album is scheduled for release on October 11th via Rat Pak Records and will also be available in Europe via Frontiers Music SRL. Ten features an all-star guest lineup that includes ... suite >

Disc Quantity: 1
Date: 2019-10-11
Référence : 535523
Disponibilité : 2/3 SEMAINES

Format : CD
Prix : 19,75 EUR
SILKED & STAINED
GOES UP TO ELEVEN (CD)
LIONS PRIDE

Silked & Stained is a Hard Rock band from Athens, Greece formed in late 2013. Their first single "Much Love" was featured at Pure Rock 7 compilation by Atlantis Records and has gained a lot of attention, receiving good airplay and staying at the top 20 chart of Atlantis Fm 105,2 almost for 2 months. "Much Love" was also selected to be featured ... suite >

Disc Quantity: 1
Date: 2019-10-31
Référence : 536103
Disponibilité : 2/3 SEMAINES

Format : CD
Prix : 14,00 EUR
BARRE, MARTIN
A TRICK OF MEMORY (CD)
PURPLE PYRAMID

A superb reissue of the 1994 solo album from Jethro Tull guitarist, Martin Barre!This album has been digitally remastered, packaged with all new artwork, and released on vinyl for the first time ever!Available on both CD in a digipak and on limited edition ORANGE vinyl!

Disc Quantity: 1
Date: 2019-11-08
Référence : 536115
Disponibilité : 2/3 SEMAINES

Format : CD
Prix : 20,00 EUR
ADELAIDE
NEW HORIZONS (CD)
LIONS PRIDE

Adellaide was formed in 2016 with the proposal to make Melodic Hard Rock with A.O.R. elements, inspired by names such as: Journey, Survivor, Kansas, Asia, mixing it with a current sound like Lionville, Care of Night, Sonic Station, Wild Rose.The European label Lions Pride Music signed with the band to release the full debut album "Flying High" ... suite >

Disc Quantity: 1
Date: 2019-11-29
Référence : 536104
Disponibilité : 2/3 SEMAINES

Format : CD
Prix : 14,00 EUR
NORLAND, DAVID
GLAM TEAR STAIN (CD)
DENOVALI

David Norland is an Emmy-nominated English composer living and working in Los Angeles. Most recently he composed the score to the current HBO film "My Dinner With Herve" (HBO 2018) starring Peter Dinklage and Jamie Dornan.His work with Emmy-winning director Sacha Gervasi includes the award-winning documentary ""Anvil! The Story Of Anvil"", (whi ... suite >

Disc Quantity: 1
Date: 2019-10-25
Référence : 535985
Disponibilité : 2/3 SEMAINES

Format : CD
Prix : 15,00 EUR
COLLINGS, MATTHEW
UZONIA (CD)
DENOVALI

After the release of Hello Darkness in 2017, a collaboration with Dag Rosenqvist, Uzonia is the fourth solo album of the Scotland-based composer Matthew Collings. His acclaimed 'audio-visual opera, A Requiem For Edward Snowden, for strings, clarinet, electronics and real-time visuals was premiered to a sell-out crowd in October 2014, and has be ... suite >

Disc Quantity: 1
Date: 2019-10-25
Référence : 535983
Disponibilité : 2/3 SEMAINES

Format : CD
Prix : 15,00 EUR
A BEAR CALLED PANDA
TROUBLE IN PAIRI DAIZA (CD)
SAUSE ORPHANS

The self-titled debut album of the brand new band A Bear CalledPanda contains fourteen (!) songs that prove that the band is very varied and still believes in well crafted catchy rock songs. The beautiful artwork is by artist Arn Bollen and the scratches on 'No Money' were added by DJ 4T4 (Studio Brussels/'t Hof van Commerce). This album contai ... suite >

Disc Quantity: 1
Date: 2019-10-01
Référence : 536002
Disponibilité : 2/3 SEMAINES

Format : CD
Prix : 17,00 EUR
PSY'AVIAH
SOUL SEARCHING (CD)
ALFA MATRIX

From atmospheric floating ethereal electronica songs to harder pumping industrial/EBM tracks through sensual trip hop, nostalgic synthwave and other catchy dance pop tunes with blissful male & female vocals. DELERIUM meets THE CHAINSMOKERS!

Disc Quantity: 1
Date: 2019-11-01
Référence : 535975
Disponibilité : 2/3 SEMAINES

Format : CD
Prix : 12,75 EUR
FIRST AID 4 SOULS
KEEP THIS WORLD EMPTY (CD)
ALFA MATRIX

Hungarian EBM/industrial veterans are back! Dense atmospheres with dark melodies & harsh vocals. Harder upbeat moments with a brutal edge and a hypnotic coldness. For fans of SKINNY PUPPY, LAIBACH, CLOCK DVA, FRONT LINE ASSEMBLY, PROJECT PITCHFORK.

Disc Quantity: 1
Date: 2019-11-01
Référence : 535974
Disponibilité : 2/3 SEMAINES

Format : CD
Prix : 12,75 EUR
DONOSO, RICARDO
RE_CALIBRATE (CD) CHANGEMENT
DENOVALI

Re_Calibrate, the companion piece to Donosos 2018 acclaimed album Calibrate continues to obfuscate any clear definition of genre or style and continues to push his music into stranger, more complex and extreme territories. Equal parts tender and twisted, cynical and honest, beautiful and obnoxious, Re_Calibrate shines through as a major point i ... suite >

Disc Quantity: 1
Date: 2019-10-04
Référence : 535979
Disponibilité : 2/3 SEMAINES

Format : CD
Prix : 15,00 EUR
DIAZ DE LEON, MARIO
CYCLE AND REVEAL (CD) CHANGEMENT
DENOVALI

The fourth full length LP of contemporary classical works by acclaimed composer Mario Diaz de Leon. Featuring bold performances by a cast of longtime collaborators, this compilation is an essential chapter in his celebrated series of recordings for acoustic instruments and electronics.The output of Mario Diaz de Leon defies easy categorization, ... suite >

Disc Quantity: 1
Date: 2019-10-04
Référence : 535981
Disponibilité : 2/3 SEMAINES

Format : CD
Prix : 15,00 EUR
ELM
EXTREME UNSPOKEN TENSION (CD)
ALFA MATRIX

ELM sets the bar of top notch old-school EBM with attitude one level higher and signs a true classic Electronic Body Music album to be classified just between NITZER EBBs "That Total Age" and DAFs "Alles Ist Gut"!

Disc Quantity: 1
Date: 2019-11-01
Référence : 535977
Disponibilité : 2/3 SEMAINES

Format : CD
Prix : 12,75 EUR
CURADI, MAURIZIO
PHONORAMA (CD)
AREA PIRATA

Synesthesia of sound and vision, etruscan shadows and Tuscany ambience, Phonorama is Maurizio Curadis first work, matured in years of private research. A work for guitar and echoes made from edited live-in-the studio takes, conceived as LP: two sequences/scenes of 20 mins each. After the flight of Red Kite, there are N.O.D. (a visionary impro b ... suite >

Disc Quantity: 1
Date: 2019-09-27
Référence : 534529
Disponibilité : 2/3 SEMAINES

Format : CD
Prix : 14,00 EUR
AVATARIA
THE LAST FALLING (CD)
7HARD

Mysterious and mystical, demonic and yet beautiful, all paired with a high level of energy anddriving toughness. AvatariA are now going their own musical way unperturbed for almost adecade. With their outstanding sound, a powerful mixture of Thrash-, Death-, Black andGothic-Metal they have created a new genre: Dark Thrash Metal.

Disc Quantity: 1
Date: 2019-10-11
Référence : 535973
Disponibilité : 2/3 SEMAINES

Format : CD
Prix : 16,00 EUR
VARIOUS (SEAN COSTELLO TRIBUTE)
DON'T PASS ME BY (CD)
LANDSLIDE

Landslide records is proud to present Don'T Pass Me By, a tribute to the original of Sean Costello. Lovingly donated by an Exeptional group of blues artists for the benefit of the Sean Costello Memorial Fund, which was established after his passing to research bi-polar disease, the album brings Costello's songwriting talents to the forfront. Am ... suite >

Disc Quantity: 1
Date: 2019-10-18
Référence : 535867
Disponibilité : 2/3 SEMAINES

Format : CD
Prix : 18,50 EUR
VARIOUS (15 YEARS OF TEARS AND BEERS)
RED SCARE INDUSTRIES (CD)
RED SCARE

Fifteen years?!? Now that Red Scare has overstayed its welcome for a decadeand a half, we figure we better celebrate it. cuz no one else will! Weve gotthe labels past, present, and future represented on this album: fifteen Red Scareartists with fifteen brand new, unreleased songs. Good ones too! The keenobserver will recognize some Red Scare co ... suite >

Disc Quantity: 1
Date: 2019-09-27
Référence : 535868
Disponibilité : 2/3 SEMAINES

Format : CD
Prix : 9,25 EUR
BULLFIGHT, THE
EGGS & MARROWBONE (THE ART OF THE MURDER BALLAD) (BCD)
BRANDY ALEXANDER

"An art book about Murder Ballads. More than 100 artists display work about or insipired by Murder Ballads. Both unknown and (inter)nationally acclaimed artists present paintings, photos, lyrics, poems, drawings and other art inspired by Murder Ballads. Among the contributors are Nick Cave, Mick Harvey, James Johnston, Bart Chabot, Henk Schiffm ... suite >

Disc Quantity: 2
Date: 2019-11-11
Référence : 521722
Disponibilité : 2/3 SEMAINES

Format : BCD
Prix : 31,25 EUR
ZUKIE, TAPPER
X IS WRONG (CD)
KINGSTON SOUNDS

Tapper Zukie still asking the questions and stating the facts that few artists of his calibre would attain to.His classic Dee-Jay style has been copied by many but bettered by few.Over some of his killer rhythms that he previously worked up while producing fellow roots groups such as Prince Allah, Knowledge and Junior Ross and the Spears.Alongs ... suite >

Disc Quantity: 1
Date: 2019-10-18
Référence : 535808
Disponibilité : 2/3 SEMAINES

Format : CD
Prix : 13,25 EUR
KING HISS
EARTHQUAKER (CD)
DIRTBAG

Belgium's toughest rock & metal outfit King Hiss are back with a swing. Their new album EARTHQUAKER tells the story of Modern Man who is on the verge of a mental breakdown. Painted with a dark brush, at times very hard and heavy, but always brutally honest. With this new release, the band yet again underlines their relevance and add another re ... suite >

Disc Quantity: 1
Date: 2019-11-01
Référence : 535801
Disponibilité : 2/3 SEMAINES

Format : CD
Prix : 13,00 EUR
TAMBLES, THE
DON'T YOU WANT TO KNOW THE TAMBLES? (CD)
BICKERTON

Get ready for one of the rock'n'roll sensations of the year.This young quartet hailing from Gouda, Holland, will blow your minds as soon as the first song of this, theirdebut album starts with their refreshing, energetic and insolent blend of powerpop, pub-rock, r'n'b androck'n'roll with their roots in 60's and 70's music but with a very person ... suite >

Disc Quantity: 1
Date: 2019-09-27
Référence : 535749
Disponibilité : 2/3 SEMAINES

Format : CD
Prix : 8,75 EUR
RDS-220
HELL IS TRUTH SEEN TOO LATE (CD)
CONSOULING SOUNDS

RDS-220, a new studio project by Matthias P. Halsberghe & Kristof J. Mondy (also known from bands & projects like Amenra, Liar, VVOVNDS, Stormwind and many others). Vocals were put down on tape by 5 hand-picked guest singers (Jenci Vervaeke, Hans Verbeke, Paulo Rui, Dehn Sora & Bram Coussement), each taking care of 2 songs. In contrast of havin ... suite >

Disc Quantity: 1
Date: 2019-09-27
Référence : 533455
Disponibilité : 2/3 SEMAINES

Format : CD
Prix : 13,00 EUR
MOOON
SAFARI (CD)
BICKERTON

Dutch psyche-heads Mooon arrive at Bickerton Records with their sophomore lp, a brilliant concept albumon leaving city life behind and getting into the wilderness, a dreamlike trip to the country under the bright lightof the mooon along folk-psyche pastoral chants and lysergic pop explosions.File under: psychedelic pop, progressive pop, folk-rock

Disc Quantity: 1
Date: 2019-10-04
Référence : 535753
Disponibilité : 2/3 SEMAINES

Format : CD
Prix : 8,75 EUR
MINESTOMPERS
PORNO MAGS & BODY BAGS (CD)
CRAZY LOVE

ACHTUNG! - The Minestompers second LP has been unleashed! This is hard-knocking psychobilly made up of razor-blade twang, thumping bass-guitar, savage caveman-beats and a singer screaming and yelling his guts out. Thirteen wild and wicked tunes about porn, murder and madness will blow your ass wide open and leave you twitching in spasms. Get yo ... suite >

Disc Quantity: 1
Date: 2019-09-13
Référence : 535757
Disponibilité : 2/3 SEMAINES

Format : CD
Prix : 10,75 EUR
KREIDLER
FLOOD (CD)
BUREAU B

FLOOD is the frame, though it is a permeable one. ANDERS CLAUSEN and HENRIK OLESEN have placed a feather on the cover and written A SHIP OF NO PORT on the inner sleeve. Movement frozen in luminescent yellow. Green-grey liquefaction. Nature and construct, fluttering. A ship of no ports, not wanting to dock anywhere. Or everywhere: a ship of many ... suite >

Disc Quantity: 1
Date: 2019-10-25
Référence : 535736
Disponibilité : 2/3 SEMAINES

Format : CD
Prix : 15,50 EUR
JOLLY
FAMILY (EUROPEAN EDITION) (CD)
GLASSVILLE

Jolly is a progressive-alternative rock band from New York City, influenced by bands including Tears For Fears, Radiohead, Faith No More, and Pink Floyd.Between 2009 and 2014 they successfully released 4 albums. After the band was hit hard by hurricane Sandy which destroyed their studio the band decided to change course and finance their music ... suite >

Disc Quantity: 1
Date: 2019-09-15
Référence : 535705
Disponibilité : 2/3 SEMAINES

Format : CD
Prix : 16,00 EUR
ELVIN, EMMETT
THE END OF MUSIC (CD)
BAD ELEPHANT MUSIC

Emmetts third album sees a change in approach, playing most of the instruments himself - alongside the drumming powerhouse that is Alex Thomas (Chrome Hoof, Squarepusher, Badly Drawn Boy) - and also sees a greater focus on vocals than on either 'Bloody Marvels' or 'Assault On The Tyranny Of Reason'.As Emmett says: "Having of late been sorely be ... suite >

Disc Quantity: 1
Date: 2019-09-10
Référence : 535699
Disponibilité : 2/3 SEMAINES

Format : CD
Prix : 16,00 EUR
BOB LAZAR STORY, THE
VANQUISHER (CD)
BAD ELEPHANT MUSIC

Following on from 2017's critically acclaimed Baritonia, Matt Deacon and Chris Jago once again join forces and bring along a couple of guest musicians to create another collection of songs to make your brain dance.This eagerly anticipated album contains some of the most densely packed arrangements so far, yet is contrasted with some sparser aco ... suite >

Disc Quantity: 1
Date: 2019-09-10
Référence : 535704
Disponibilité : 2/3 SEMAINES

Format : CD
Prix : 16,00 EUR
ZIBLAT, LONNY
DREAM HUNTING (CD)
MULTI-POLAR

Lonny has been working with artists from a variety of musical genres, arranging music for - among others - the Royal Concertgebouw Orchestra (according to many, one of the top three orchestras in the world), Grammy award winning Tango singer Omar Mollo & Dutch writer & performer Wouter Hamel. Ziblat also regularly composes soundtracks for TV & ... suite >

Disc Quantity: 1
Date: 2019-09-05
Référence : 535654
Disponibilité : 2/3 SEMAINES

Format : CD
Prix : 14,00 EUR
WE HERE NOW
THE CHIKIPUNK YEARS (CD) CHANGEMENT
ELEKTROHASCH

WE HERE NOW is a multinational band, formed by the prolific musicians Pedro 'Sozinho' Salvador (Necro) from Brazil, Indrayudh Shome (Queen Elephantine) from India/USA and Panchito, el Joven (Montibus Communitas) from Peru. Emanating fast n' bulbous sounds, the music presents an exciting approach to the the straight-forward aesthetics of fuzzed- ... suite >

Disc Quantity: 1
Date: 2019-10-31
Référence : 535693
Disponibilité : 2/3 SEMAINES

Format : CD
Prix : 14,00 EUR
SVENDSEN, TROND -& TUXEDO-
SMALLTOWN STORIES (CD)
ROOTSY

Two years after the release of their critically acclaimed debutalbum Palomino Hotel. Here the follw up and and second album SmallTown Stories. Just like the debut album is also recorded in anologue Memphis Boud Studio in Hamar, Norway.The record contains 10 songs, of which one is an intstrumental written by guitar player Lars Linkas. The album ... suite >

Disc Quantity: 1
Date: 2019-09-07
Référence : 535541
Disponibilité : 2/3 SEMAINES

Format : CD
Prix : 13,75 EUR
SUBHUMANS (UK)
INTERNAL RIOT (CD)
PIRATES PRESS

As a staple of the punk scene, ALL of the Subhumans records are still in high demand, and this long overdue repress of their 2007 album couldnt be coming at a better time. With their new album, Crisis Point, out September 13th.

Disc Quantity: 1
Date: 2019-10-25
Référence : 535656
Disponibilité : 2/3 SEMAINES

Format : CD
Prix : 10,25 EUR
SICKO
IN THE ALTERNATIVE TIMELINE (CD)
RED SCARE

The first "new" release from these Seattle legends in like 20 years! If there was any justice, Sicko woulda been just as popular as all those huge punk bands that emerged in the 1990's. While much of the West Coast stuff that dominated the scene was macho and bedecked with wallet chains, Sicko was contemporaries with classy bands like MTX, Jawb ... suite >

Disc Quantity: 1
Date: 2019-09-13
Référence : 535689
Disponibilité : 2/3 SEMAINES

Format : CD
Prix : 12,75 EUR
RESTARTS, THE
UPRISING (CD)
PIRATES PRESS

Dear World,After 14 months of writing, we are hugely excited to unleash our new 12 track album "Uprising" on Oakland's Pirates PressRecords. Our 6th studio album, but our first introducing the maniacal Jeremy bashing the skins, takes a no holds barred approach to punk rock. Drawing upon Robin's recent humanitarianwork in Palestine we tackle har ... suite >

Disc Quantity: 1
Date: 2019-10-25
Référence : 535658
Disponibilité : 2/3 SEMAINES

Format : CD
Prix : 11,25 EUR
ORODRUIN
RUINS OF ETERNITY (CD)
CRUZ DEL SUR

The wait is finally over! American doom legends Orodruin return with their first studio album in 16 years, the masterful Ruins of Eternity. One of the most highly-regarded names in American doom metal picks up where they left off from their classic Epicurean Mass debut with Ruins of Eternity, an epic showing time-honored and epic doom!

Disc Quantity: 1
Date: 2019-10-25
Référence : 535574
Disponibilité : 2/3 SEMAINES

Format : CD
Prix : 15,00 EUR
OGRE
THRICE AS STRONG (CD)
CRUZ DEL SUR

Potent, classic doom metal from the northeastern corner of the United States! On Thrice as Strong, Portland, Maine trio Ogre deliver a time-honored display of old-school doom with '70s rock elements that scale epic heights and heavy lows. Tucked away in the most northeastern part of the United States in Maine, the members of Ogre have taken on ... suite >

Disc Quantity: 1
Date: 2019-10-25
Référence : 535572
Disponibilité : 2/3 SEMAINES

Format : CD
Prix : 15,00 EUR
INDONESIAN JUNK
SPIDERBITES (CD)
RUM BAR

The glam punk dirtbags in Indonesian Junk specialize in big ol, catchy powerpop hooks. Spiderbites is a brand new tuff n' catchy batch of instant classics. The three piece is frequently compared to the 1970s New York underground. And while theyll gladly accept those charges, dont you dare call them a nostalgia act! Indonesian Junk may be a litt ... suite >

Disc Quantity: 1
Date: 2019-09-27
Référence : 535698
Disponibilité : 2/3 SEMAINES

Format : CD
Prix : 11,00 EUR
FACE TO FACE
LIVE IN A DIVE (CD)
FAT WRECK CHORDS

Long-running SoCal punk band face to face released a live album back in 1998, when the group was only seven years old and had a trio of full-lengths to its name. Two decades, six studio albums, and roughly a million shows later, its high time face to face recapture one their ferocious live performances on an album. The ninth edition of our Live ... suite >

Disc Quantity: 1
Date: 2019-10-18
Référence : 535687
Disponibilité : 2/3 SEMAINES

Format : CD
Prix : 15,25 EUR
COLOUR HAZE
LIVE, VOL. 2 - DUNA JAM 2007 (CD)
ELEKTROHASCH

Recordings from Duna Jam 2007 - parts of the legendary Tempel-concert and a wonderful session on the beach..

Disc Quantity: 2
Date: 2019-10-31
Référence : 535692
Disponibilité : 2/3 SEMAINES

Format : CD
Prix : 17,00 EUR
O.T.T.O.
OVER THE TOP ORCHESTER (CD)
BUREAU B

A living room somewhere in southern Germany. Embroidery graces the walls, a veneer side table with little chrome feet stands in front of a beige velour sofa, a minibar awaits. Pride of place goes to the electric organ which majestically occupies the centre of the room, flanked by two oversized loudspeakers. Welcome to the world of OTTO. the two ... suite >

Disc Quantity: 1
Date: 2019-10-04
Référence : 535493
Disponibilité : 2/3 SEMAINES

Format : CD
Prix : 15,50 EUR
BRYANT, TRACY
HUSH (CD)
FIRST AND FOREMOST

Tracy Bryant first gained recognition in 2011 as founder and frontman of Los Angeles group Corners. The band became a staple of the underground L.A. music scene with their highly regarded live shows and three well-received releases. Corners toured the U.S. and Europe extensively before Bryant decided to end the band in early 2016 to fully focus ... suite >

Disc Quantity: 1
Date: 2019-08-30
Référence : 535460
Disponibilité : 2/3 SEMAINES

Format : CD
Prix : 12,75 EUR
LAGWAGON
RAILER (CD)
FAT WRECK CHORDS

As the first band to sign to Fat Wreck Chords and the labels flagship since its inception, Lagwagon helped define the musical focus of the label and the punk genre. With 8 full-length albums, a live record, a b-sides album, an EP, and too many singles to count; Lagwagons ability to consistently deliver the familiar sound theyve defined, while c ... suite >

Disc Quantity: 1
Date: 2019-10-04
Référence : 535453
Disponibilité : 2/3 SEMAINES

Format : CD
Prix : 15,25 EUR
DOWN BY LAW
QUICK HITS LIVE IN STUDIO (CD)
KUNG FU

Hugely influential LA punk band Down By Law revisit key tracks from their 30 year career with all the skill and ferocity they've acquired over the last 3 decades!Founder Dave Smalley leads his band, including longtime members Sam Williams and John Di Mambro, through new versions of fan favorites from DBL's early Epitaph albums and beyond!Highli ... suite >

Disc Quantity: 1
Date: 2019-10-04
Référence : 535449
Disponibilité : 2/3 SEMAINES

Format : CD
Prix : 17,75 EUR
COTTON, JOSIE
EVERYTHING IS OH YEAH! (CD)
CLEOPATRA

From the music sensation who asked "Johnny, Are You Queer?," the incredibly talented Josie Cotton, comes this long lost album originally recorded in 1986 but never released...UNTIL NOW!This album was to be the follow up to Josie's second album for Elektra, the critically acclaimed From The Hip!Features special guest appearances by Brian Setzer ... suite >

Disc Quantity: 1
Date: 2019-10-04
Référence : 535447
Disponibilité : 2/3 SEMAINES

Format : CD
Prix : 20,00 EUR
ANGEL
RISEN (CD)
CLEOPATRA

Glam metal sensations, Angel, one time label mates of KISS, adorn themselves in white and proudly present this heavenly new album!Founding members Punky Meadows and Frank DiMino roll back the clock to the glory days of melodic metal with 16 brand new compositions and one fantastic re-working of the band's classic song "Tower!"Full pubilcity and ... suite >

Disc Quantity: 1
Date: 2019-10-04
Référence : 535444
Disponibilité : 2/3 SEMAINES

Format : CD
Prix : 20,00 EUR
SUPERCOBRA
TIME FOR LOVE (CD)
KAMIKAZE

SUPERCOBRA from Marburg/Germany are celebrating Hi-Energy-Rock n Roll, combining 60sBeat/70s Punk and Garage, located somewhere between New York, London and Stockholm. About their Debut-Album Garre, Yeah Yeah! (Kamikaze-Records) magazines wrote: "cool vocals and shimmering guitars, driving beats and fine guitar solos (OX-fanzine), "No matter if ... suite >

Disc Quantity: 1
Date: 2019-08-16
Référence : 535424
Disponibilité : 2/3 SEMAINES

Format : CD
Prix : 17,00 EUR
EMPTIFISH
SONIC LOVE (CD)
DETOUR

Here you get TWELVE newly recorded tracks that has EMPTIFISH stamped all over it and on TOP of that, the legend that is known as RAT SCABBIES plays drums on four of the tracks! You will be DAMNED mad to miss out on this little beauty plus it all comes housed in an attractive DIGI-PAK with the front cover being painted my MR. SONIC himself and a ... suite >

Disc Quantity: 1
Date: 2019-08-23
Référence : 535402
Disponibilité : 2/3 SEMAINES

Format : CD
Prix : 16,50 EUR
AGONOIZE
MIDGET VAMPIRE PORN (CD)
REPO

Five years have passed since the last full-length Agonoize release "Apokalypse", but finally, the founders and godfathers of "Hellektro" return with their long-awaited new long player "Midget Vampire Porn".Too long it has been quiet about Agonoize, even if they never disappeared completely, because live on stage they have never been gone.With a ... suite >

Disc Quantity: 2
Date: 2019-10-25
Référence : 535294
Disponibilité : 2/3 SEMAINES

Format : CD
Prix : 12,75 EUR
HASSELHOFF, DAVID
OPEN YOUR EYES (CD) CHANGEMENT
CLEOPATRA

Platinum selling recording artist and star of the sand and screen, David Hasselhoff, celebrates a truly historical moment with this monumental new studio album!Marking the 30th anniversary of the fall of the Berlin Wall and the reunification of Germany, Hasselhoff bridges several musical cultures including the UK, Germany, and the US!Packaged i ... suite >

Disc Quantity: 1
Date: 2019-09-27
Référence : 535240
Disponibilité : 2/3 SEMAINES

Format : CD
Prix : 20,00 EUR
EUSTACHE MCQUEER
LAKE PEARL (CD)
JARRING EFFECTS

ACID QUEER - ELECTRO Joel Defrance and Laurent Dratler met in 2010 around the project of cabaret Tudansesmonchou, in which they shared and developed the taste and the experience of the stage during several years. They decided to create Eustache McQUEER in 2014 with Laurent aka DJ Poulet in producing electronic music, and with Joel Defrance in w ... suite >

Disc Quantity: 1
Date: 2019-10-04
Référence : 535183
Disponibilité : 2/3 SEMAINES

Format : CD
Prix : 12,75 EUR
TAKE, THE
THE TAKE (CD) CHANGEMENT
DEMONS RUN AMOK

Famed NYHC drummer Will Shepler (formerly of Agnostic Front, Madball) and Sick Of It All bassist Craig Setari (also formerlyAgnostic Front) had an idea for a hardcore power trio. Will called longtime friend, guitarist/vocalist Scott Roberts (formerly ofBiohazard, The Spudmonsters, Bloodclot!, Cro-Mags) who had just left Biohazard only weeks bef ... suite >

Disc Quantity: 1
Date: 2019-10-04
Référence : 534141
Disponibilité : 2/3 SEMAINES

Format : CD
Prix : 17,00 EUR
HIDEAWAY
HIDEAWAY (CD)
LIONS PRIDE

HIDEAWAY was formed in 2010 in Athens, Greece by the guitarist Dinos Georgiou (ex- Metallist) and keyboardist Peter Papadimatos. Later on, Harris Georgiou joined the band taking the place behind the drumkit. Over the next years, the band worked on their songs and at the same time they were in search for the rest of the band members.This task ve ... suite >

Disc Quantity: 1
Date: 2019-09-30
Référence : 535213
Disponibilité : 2/3 SEMAINES

Format : CD
Prix : 14,00 EUR
CAPTAIN BEEFHEART AND HIS MAGIC BAND
MAGNETICISM II (CD)
VIPER

Magneticism II features some of the finest live performances by Captain Beefheart & his Magic Bands, many being previously unreleased rarities. Led by California's enigmatic singer/songwriter: Don Van Vliet (aka Captain Beefheart), his various Magic Bands were faithful in their pursuit to realise his musical visions. live they always shone and ... suite >

Disc Quantity: 1
Date: 2019-09-27
Référence : 535202
Disponibilité : 2/3 SEMAINES

Format : CD
Prix : 11,25 EUR
HUSSY, THE
LOOMING (CD)
DIRTNAP

At the end of 2018 The Hussy started tracking their new LP, Looming. Their last album saw the band move into a more focused direction with earnest mid-fi production and added arrangements, while still keeping true to the bands knack for writing consistently catchy pop morsels. This album takes the band in a decidedly dismal and defiantly dark d ... suite >

Disc Quantity: 1
Date: 2019-09-27
Référence : 535138
Disponibilité : 2/3 SEMAINES

Format : CD
Prix : 12,50 EUR
MONOCHROME SET, THE
FABULA MENDAX (CD)
TAPETE

"Fabula Mendax" is based on manuscripts written in the 15th Century by Armande de Pange, a companion of Jehanne dArc (Joan of Arc).Follow Armande as she flees her unhinged family, only to be caught up in the chaos of The Hundred Years War. She encounters and trails the enigmatic Joan, later becoming a part of her expanding group of followers. A ... suite >

Disc Quantity: 1
Date: 2019-09-27
Référence : 534988
Disponibilité : 2/3 SEMAINES

Format : CD
Prix : 15,50 EUR
COMET GAIN
FIRERAISERS FOREVER! (CD)
TAPETE

The last LP was a gentler, inner, melancholic hug at 2 am and perhaps we wouldve continued to go down a sweeter road but the state of the world has meant we were compelled to turn the fuzz up and make something more brutal and instant. In defiance to our last LP - now its late night sadness turns to the angry morning. First take beats ethics. T ... suite >

Disc Quantity: 1
Date: 2019-10-11
Référence : 535023
Disponibilité : 2/3 SEMAINES

Format : CD
Prix : 15,50 EUR
WILLIAMS, HANNAH -& THE AFFIRMATIONS-
50 FOOT WOMAN (CD)
RECORD KICKS

Williams turned heads worldwide when the hip-hop superstar sampled her heart-stopping vocals on 'Late Nights & Heartbreak' for the title track, 4.44 on his 2017 album. Now Hannah and her exemplary, Bristol-based band the Affirmations deliver a definitive career statement with the drop-dead soulful new album 50 Foot Woman. The album captures all ... suite >

Disc Quantity: 1
Date: 2019-10-18
Référence : 534985
Disponibilité : 2/3 SEMAINES

Format : CD
Prix : 16,00 EUR
DOUGHBOYS
FRONT STREET REBELS (CD)
RAM

The Doughboys proudly present Front Street Rebels, twelve brilliant new tracks from the band whose career spans all the decades of rocknroll. Masterful songwriting, playing and production mark this as their crowning achievement - rockin tracks which remain true to their garage/blues/rock roots. Since the band re-formed in 2000, after having r ... suite >

Disc Quantity: 1
Date: 2017-09-22
Référence : 507339
Disponibilité : 2/3 SEMAINES

Format : CD
Prix : 16,50 EUR
GALANT TROOPERS
#1 (CD)
JARRING EFFECTS

After RROBIN and Rhino, Galant Records keeps on exploring the huge areas of beat making, in plunging into hip-hop with the previously unseen duo Kuna Maze and Vax1, forming Galant Troopers.Even though french media laugh at defining french rap as "the new pop", in Galant Records we prefer to keep on observing this constantly moving genre and giv ... suite >

Disc Quantity: 1
Date: 2019-11-15
Référence : 534828
Disponibilité : 2/3 SEMAINES

Format : CD
Prix : 12,75 EUR
A-SUN AMISSA
FOR BURDENED AND BRIGHT LIGHT (CD)
CONSOULING SOUNDS

This new work builds on the foundations of previous record Ceremony in the Stillness (2018), incorporating some of the heavier, distorted, guitar oriented themes but this time fuses them with broken, crumbling electronic beats and primal drone movements. The result is two long-form pieces of work that take time to unfold and multiple listens to ... suite >

Disc Quantity: 1
Date: 2019-09-13
Référence : 534742
Disponibilité : 2/3 SEMAINES

Format : CD
Prix : 13,00 EUR
KARLON
GRIGA (CD)
RASTILHO

Karlon Krioulo has released a new album. "Griga" upgrades Passaporti and is packed with talented guests: Bdjoy, Carlao,Neuro MC, Sonny Rap, Helio Batalha, Dino DSantiago, AC Firmino, Toni Rex, Sagaz, Mista Badia, Primero G, MariaTavares, Charlie Beats, Prod Therapia, Ildo Lobo, Orlando Pantera, DJ X-Acto, Ary@Blasted Mechanism (bassline in thes ... suite >

Disc Quantity: 1
Date: 2019-08-30
Référence : 534711
Disponibilité : 2/3 SEMAINES

Format : CD
Prix : 10,50 EUR
TORNADO, TOMMY -& THE CLERKS-
BACK ON TRACK (CD)
TOMMY TORNADO

3rd relase of Tommy Tornado, roots reggae dub,... Together with the german band The Clerks , mixed by Dubcreator.

Disc Quantity: 1
Date: 2019-10-04
Référence : 534606
Disponibilité : 2/3 SEMAINES

Format : CD
Prix : 13,00 EUR
LINE SPECTRUM
BRUMA (CD)
GLACIAL MOVEMENTS

Line Spectrum is the new project by Oleg Puzan from Ukraine, who also released some excellent works on the Cryo Chamber label as Dronny Darko. Line Spectrum is a sound art project that is created to expand sonic boundaries through sound manipulations, often in a form of severe minimalism using a vast palette of microscopic sounds forming an imm ... suite >

Disc Quantity: 1
Date: 2019-07-05
Référence : 534298
Disponibilité : 2/3 SEMAINES

Format : CD
Prix : 13,00 EUR
LEAETHER STRIP
AEPPRECIATION (CD) CHANGEMENT
CLEOPATRA

The first ever US pressing of this superb covers album from German industrial master, Claus Larsen a/k/a Lether Strip!Includes hypnotic versions of songs by David Bowie, Depeche Mode, PJ Harvey, Soft Cell, The Normal and more!Available on both CD and limited edition RED vinyl (only 300 made)!

Disc Quantity: 1
Date: 2019-08-16
Référence : 534318
Disponibilité : 2/3 SEMAINES

Format : CD
Prix : 20,00 EUR
FLESHWORLD
THE ESSENCE HAS CHANGED, BUT THE DETAILS REMAIN (CD)
THIS CHARMING MAN

A five-piece band from Krakow, Poland, revolving around the concepts of uncertainty and change, beauty found in decay, and the indescribable emotions. Unpleasant, noisy, and melodic sludgy post-hardcore, evoking nostalgia, regret, and uneasiness. 2019 will see the release of their new album, "The Essence Has Changed, but the Details Remain" th ... suite >

Disc Quantity: 1
Date: 2019-10-15
Référence : 534240
Disponibilité : 2/3 SEMAINES

Format : CD
Prix : 13,00 EUR
PHEEYOWNAH
SILVER (CD)
LABRADOR

Swedish/Ugandan singer-songwriter, multi-instrumentalist & dancer Pheeyownah releases her bewitching debut R&B album SILVER via Labrador Records. She recently shared singles "Scent/Sweat" from it via LADYGUNN and "Gold" via Popdust.With atmospheric R&B harmonies and poetic lyrics in the realm of Bjork, SZA, FKA Twigs and Flume, Pheeyownah explo ... suite >

Disc Quantity: 1
Date: 2019-05-17
Référence : 533578
Disponibilité : 2/3 SEMAINES

Format : CD
Prix : 14,00 EUR
K.O.G. AND THE ZONGO BRIGADE
WAHALA WAHALA (CD)
HEAVENLY SWEETNESS

This album brings to light the strength and endurance of us as HUMANS. A personal journey and documentation of most of the obstacles we have faced as we have moved from 2 different worlds and how we have overcome these struggles through the freedomof art and music through a firm connection with our roots and culture. It's music from our soul te ... suite >

Disc Quantity: 1
Date: 2019-05-17
Référence : 526818
Disponibilité : 2/3 SEMAINES

Format : CD
Prix : 12,75 EUR
TEENAGE BOTTLEROCKET
VS HUMAN ROBOTS (7") CHANGEMENT
FAT WRECK CHORDS

split 7" from Teenage Bottlerocket! It includes one track from their latest album Stay Rad! and one that has never been released. The b-side is two original tracks from singer/guitarist Ray Carlisles son Milo!

Disc Quantity: 1
Date: 2019-09-13
Référence : 535758
Disponibilité : EN STOCK

Format : 7"
Prix : 8,50 EUR
RAMONE, RICHIE
I FIX THIS (7") CHANGEMENT
OUTRO

Richie Ramone's first single ever!

Disc Quantity: 1
Date: 2017-10-20
Référence : 536275
Disponibilité : EN STOCK

Format : 7"
Prix : 9,50 EUR
COUNTRY SIDE OF HARMONICA SAM, THE
MY FIRST BROKEN HEART (7") CHANGEMENT
EL TORO

Second single from the kings of country music from the golden years!!

Disc Quantity: 1
Date: 2019-10-04
Référence : 536318
Disponibilité : EN STOCK

Format : 7"
Prix : 8,50 EUR
SUBHUMANS (UK)/THE RESTARTS
SPLIT (7")
PIRATES PRESS

When two punk bands independently submit tracks for a split 7" that address the very same issue (unaware of what the topic the other band was addressing) it's surely a testament that we have a huge problem with the imbalance of wealth and power in society today. Coupled together, complementary in their politics and social outlooks, Pirates Pres ... suite >

Disc Quantity: 1
Date: 2019-09-13
Référence : 535456
Disponibilité : EN STOCK

Format : 7"
Prix : 6,25 EUR
CONSTANT ELEVATION
CONSTANT ELEVATION (7")
REVELATION

Features Sammy Siegler (YOUTH OF TODAY, JUDGE) and Vinnie Caruana (THE MOVIELIFE)FOR FANS OF THE MOVIELIFE | WORLD BE FREE | SHOOK ONES | LIFETIME

Disc Quantity: 1
Date: 2019-09-06
Référence : 535201
Disponibilité : 2/3 SEMAINES

Format : 7"
Prix : 9,25 EUR
WATSON, DALE
IF YOU'RE NOT HERE (7")
SLEAZY

Special guest: Dave Gonzalez (The Paladins)Here comes the Lone Star Troubadour, dressed in black with his unique style. The record kicks off as it means to go on with "If You,'re Not Here" Harmonically, Melodically, rhythmically a perfect heart melody where Dale sells it with all the sincerity and sensitivity that makes a true Honky Tonk Artist ... suite >

Disc Quantity: 1
Date: 2019-09-27
Référence : 534447
Disponibilité : EN STOCK

Format : 7"
Prix : 10,50 EUR
TRANSATLANTIC BUNNIES
SURRENDER/THIS IS WHERE THE STRINGS COMES IN (7")
SYMPATHY FOR TH

From The Netherlands With Love.Michel van der Woude, know for his participation in THE POOH STICKS and INTERNATIONAL LANGUAGE has created this the 2nd single by TRANSATLANTIC BUNNIES. This is their 2nd single the first was released in Australia on Insipid Vinyl. The A side features Angela Won-Yin Mak, ex-Go! Team on lead vocals on a ravishing 4 ... suite >

Disc Quantity: 1
Date: 2019-09-13
Référence : 535418
Disponibilité : EN STOCK

Format : 7"
Prix : 7,25 EUR
SCARLET, ROSELLA -AND THE COLD HEARTS-
THE DAY WILL COME (7") CHANGEMENT
EL TORO

Every once in a while a new songwriter comes along who makes you sit up and take note. The brand new EP from Rossella Scarlet & the Cold Cold Hearts on El Toro is a debut recording with exquisite original songs in the best tradition of old school Country music. Honouring the themes and standards of Hank Williams, these musical jewels amply demo ... suite >

Disc Quantity: 1
Date: 2019-10-04
Référence : 536317
Disponibilité : EN STOCK

Format : 7"
Prix : 8,50 EUR
RED MASS
BORED/ECSTASY OF THE FIRE SNAKE (7")
SYMPATHY FOR TH

Red Mass Roy Vucino has been a staple in the citys punk & experimental scenes as a member of internationally acclaimed garage punk groups CPC Gangbangs, Les Sexareenos and PYPY. Created by Roy Vucino with Hannah Lewis as part of the Free Creative Enterprise TA DA arts collective, Red Mass has become a gathering of musicians, agent provocateurs ... suite >

Disc Quantity: 1
Date: 2019-09-13
Référence : 535420
Disponibilité : 2/3 SEMAINES

Format : 7"
Prix : 7,25 EUR
NUNS, THE
DECADENT JEW (7")
BLANK

THE NUNS were part of the very first wave 1970s punk rock coming from San Francisco. A three prong vocal attack led by the charismatic Jennifer Miro, along side Jeff Olener and Richie Detrick, rounded out by future RANK AND FILE member Alejandro Escovedo, Pat Ryan and Jeff Raphael.THE NUNS would go on to record for Posh Boy and Bomp but this is ... suite >

Disc Quantity: 1
Date: 2019-09-13
Référence : 535416
Disponibilité : EN STOCK

Format : 7"
Prix : 10,25 EUR
COLUMBIAN NECKTIES
GETTING MAD (7")
SUBTERRANIA



Disc Quantity: 1
Date: 2019-09-21
Référence : 535926
Disponibilité : EN STOCK

Format : 7"
Prix : 6,50 EUR