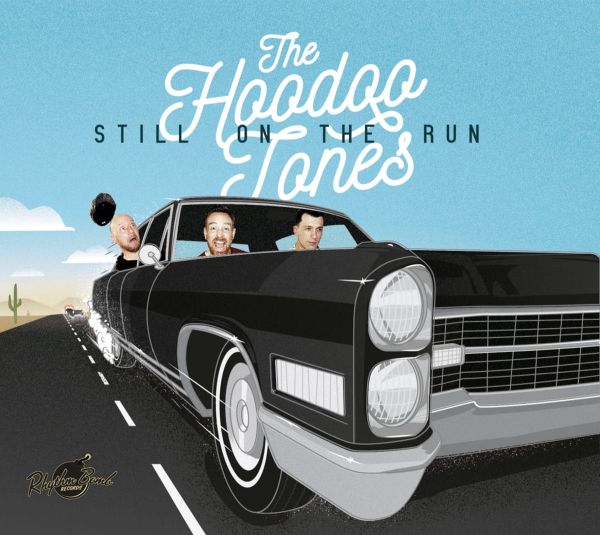 1 - HOODOO TONES, THE - STILL ON THE RUN - (CD)
RHYTHM BOMB RECORDS

Third studio album of the French on RHYTHM BOMB - bone dry Rockabilly and Rock'n'Roll as CD in a three-part 4c-digifile.The trio from Lille seems to stay true to the rhythm of releasing a studio album every two years. Not only the successful predecessors "Confessions Of A Loner" and "Here To Stay", but above all their tireless and convincing live presence made the Northern Frenchmen increasingly popular in the scene. The twelve brand-new songs also remain true to the principle of delivering diverse songwriting in a spartan drums- double bass-guitar line-up. Of course, rockabilly and rock'n'roll of the 50s and 60s are the basis, but the songs always contain a touch of blues, garage and country. The HOODOO TONES again find their own voice between traditionalism and modern Rockabilly style.

TRACKLISTING: 01. Everybody 02. Too Many Rivers 03. Train Yard Boogie 04. Young Guns 05. The Crystals Kick 06. Another Toy 07. Coming Home 08. Daddy Drumming 09. The Taste Of Love 10. Crying 11. The Rooster Song 12. Who Thinks About Me ?



Format: CD

Disc Quantity: 1
Date: 28-08-2020
Référence : 543049
Disponibilité: EN STOCK

Prix : 17,00 EUR