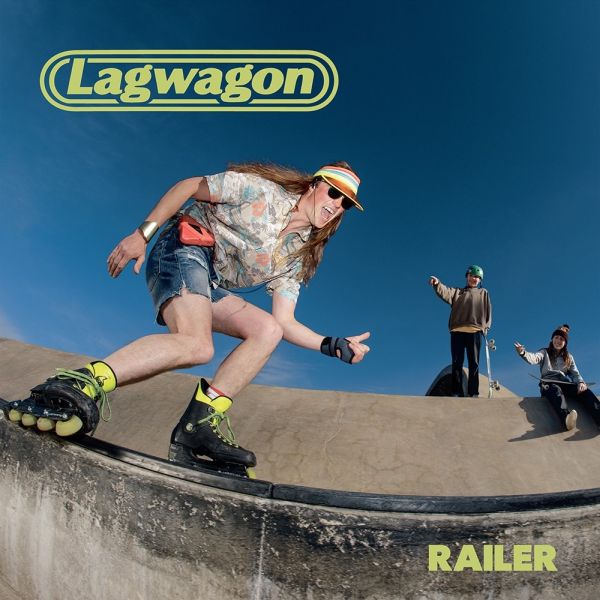 1 - LAGWAGON - RAILER - (LP)
FAT WRECK CHORDS

As the first band to sign to Fat Wreck Chords and the labels flagship since its inception, Lagwagon helped define the musical focus of the label and the punk genre. With 8 full-length albums, a live record, a b-sides album, an EP, and too many singles to count; Lagwagons ability to consistently deliver the familiar sound theyve defined, while conveying something entirely novel with each album is unparalleled.Unlike the last few Lagwagon albums, Railer was written in an incredibly condensed period of time, in an attempt to capture the spirit of the bands early days. Songs like "Stealing Light," "Dangerous Animal" and "Dark Matter" bristle with a raw, ragged and pure energy that harken back to the bands early days - unique for any band to have after almost 30 years of existence. At the same time, Railer accurately and honestly reflects who Lagwagon is in 2019, both lyrically and musically.

TRACKLISTING: 01. Stealing Light 02. Surviving California 03. Jini 04. Parble 05. Dangerous Animal 06. Bubble 07. The Suffering 08. Dark Matter 09. Fan Fiction 10. Pray For Them 11. Auf Wiedersehen 12. Faithfully

Les personnes qui ont commandé cet article ont aussi commandé HUSSY, THE, FREEZ, CLOWNS, ...

Format: LP

Disc Quantity: 1
Date: 04-10-2019
Référence : 535454
Disponibilité: EN STOCK

Prix : 16,75 EUR