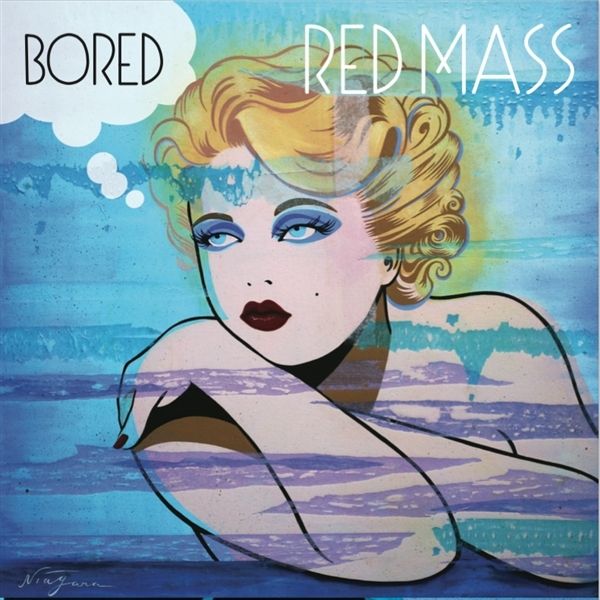 1 - RED MASS - BORED/ECSTASY OF THE FIRE SNAKE - (7")
SYMPATHY FOR TH

Red Mass Roy Vucino has been a staple in the citys punk & experimental scenes as a member of internationally acclaimed garage punk groups CPC Gangbangs, Les Sexareenos and PYPY. Created by Roy Vucino with Hannah Lewis as part of the Free Creative Enterprise TA DA arts collective, Red Mass has become a gathering of musicians, agent provocateurs and artists, from around the globe. Incorporating techniques of automatic creation and chaos magic in the creation of its music, the band has amassed more than 100 participating artists and musicians in its ranks including Mike Watt, Mac DeMarco, Evan Dando, Rick Froberg (Hot Snakes/Drive Like Jehu), producer/musician Martin Bisi and King Khan as well as members of Fly Pan Am, the Black Lips, Duchess Says and Godspeedyoublackemperor among others. The group choses to abandon the comfort of familiarity, embrace the confusion of our world and denounce man made belief systems meant to squash the weak and unfortunate. To be godlike by creating worlds, to be angelic by soaring above the ruins and to be like a demon by seeking the immoral core of magical experiment. Nothing is sacred in the sweet blasphemy of art.On this latest 7" release with infamous record label Sympathy for the Record Industry, the band covers punk classic Bored. The song was written by Niagara and Ron Asheton and originally recorded by Destroy All Monsters...IT IS LEGENDARY!! Of course the original can never be equalled, but this version is pretty damn impressive and seems to have won Niagaras heart who agreed to lend her artwork for the cover art.The B side features a Red Mass original Ecstasy of the Fire Snake recorded by Mingo Lindien from legendary art punks Les Georges Leningrad.

TRACKLISTING: 01. Bored 02. Ecstasy Of The Fire Snake

Les personnes qui ont commandé cet article ont aussi commandé CONTROL FREAKS, THE, JACKSON, JOE, MEAN JEANS, THE, SWEET THINGS, THE, ...

Format: 7"

Disc Quantity: 1
Date: 13-09-2019
Référence : 535420
Disponibilité: EN STOCK

Prix : 7,25 EUR