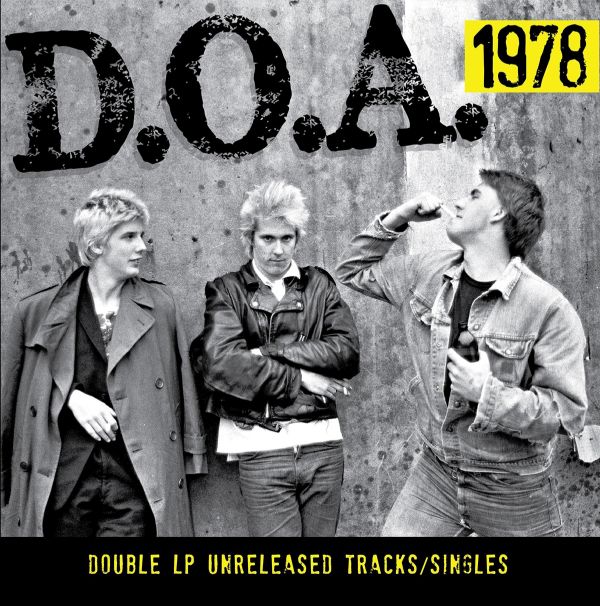 1 - D.O.A. - 1978 - (LP)
SUDDEN DEATH

Its a 21-track collection of never released demos, rare tracks and early singles from Canadas punk pioneers. Joey Shithead went deep into the vault and came up with some super exciting and raw punk rock.The album title and art concept is a spike-haired nod of the head to that early, dynamic era ofthe band and to the seven great former members who have since passed on. Their spirit and talent played a huge role into launching the band into worldwide prominence.

TRACKLISTING: 01. The Enemy 02. No God, No War 03. Bored And Suicidal 04. Disco Sucks 05. Fucked Up Ronnie 06. Smash The State 07. I Hate You 08. The Mutant 09. Rip Dis Joint 10. World War 3 11. Nazi Training Camp 12. America The Beautiful 13. Liar For Hire 14. No Way Out 15. Rent-a-riot 16. Kill, Kill, This Is Pop 17. The Prisoner 18. 13 19. Woke Up Screaming 20. Royal Police 21. Whatcha Gonna Do?

Les personnes qui ont commandé cet article ont aussi commandé D.I., ...

Format: LP

Disc Quantity: 2
Date: 10-05-2019
Référence : 526718
Disponibilité: EN STOCK

Prix : 30,25 EUR