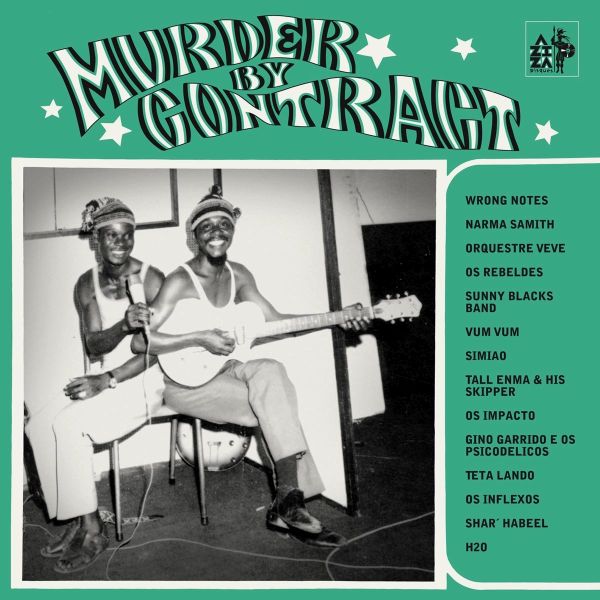 1 - VARIOUS - MURDER BY CONTRACT - (LP)
AZIZA

Noir Cest Noir second volume. Special Issue: GARAGE, PSYCH & PROG!A deep exploration of the vast archives of all across Africa for a series of selections of Dynamite fusions that barely have been assembled together previously such as Soul, Jerk, Psych, Beat, Garage and others. All cuts reissued for the first time.

TRACKLISTING: 01. Wrong Notes "verequoi" 02. Narma Samith "zifaffildada" 03. Orquestre Veve "venus" 04. Os Rebeldes "murder By Contract" 05. Sunny Blacks Band "holonon Die" 06. Vum Vum "monami" 07. Simiao "wasati Walomu" 08. Tall Enma & His Skipper "hammatan" 09. Os Impacto "knock On Wood" 10. Gino Garrido E Os Psicodelicos "baby I Love You" 11. Teta Lando "muato Wa N Ginjila" 12. Os Inflexos "i Feel Fine" 13. Shar Habeel "dance And Cheer" 14. H2o "rien Des Mots"



Format: LP

Disc Quantity: 1
Date: 24-11-2017
Référence : 507611
Disponibilité: EN STOCK

Prix : 22,25 EUR