1 - ARROGANTS, THE - INTRODUCING...THE ARROGANTS - (7")
DIRTY WATER

The Arrogants have delved into the sounds of mod, garage rock, psychedelia, and blues, first as a 14-year-old duo, then as a 15-yearold trio . . . and now with an organist, as a quartet, they are ready to be heard by the wider world. Produced by French Londoner Healer Selecta Londoner (aka Yvan Serrano) and mastered by Pete Maher (who has worked for U2, The Killers, Rolling Stones, and Jack White, amongst other famous names).

TRACKLISTING: 01. Mr Devil 02. We're Arrogant 03. Drunky Blues 04. It's An Experience

Les personnes qui ont commandé cet article ont aussi commandé ROUTES, THE, PHANTOM KEYS, PERE UBU, BRANDED, THE, ...

Format: 7"

Disc Quantity: 1
Date: 26-09-2014
Référence : 471001
Disponibilité: EN STOCK

Prix : 8,25 EUR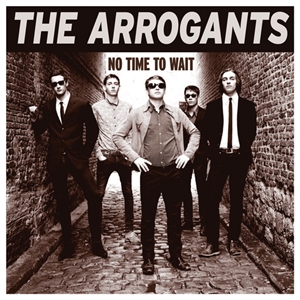 2 - ARROGANTS, THE - NO TIME TO WAIT - (LP)
DIRTY WATER

TRACKLISTING: 01. No Time To Wait 02. Move 03. Flashing Lights 04. I'm No Fucking Mozart 05. Too Many Lies 06. The Arrogants Theme 07. Velocity 08. Santraa 09. Ufo 10. Mr Devil 11. I'm Gonna Leave You



Format: LP

Disc Quantity: 1
Date: 11-12-2015
Référence : 483673
Disponibilité: EN STOCK

Prix : 20,50 EUR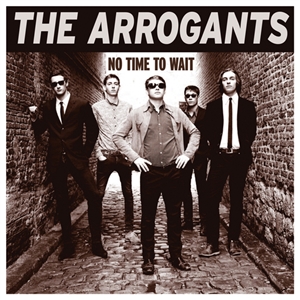 3 - ARROGANTS, THE - NO TIME TO WAIT - (CD)
DIRTY WATER

TRACKLISTING: 01. No Time To Wait 02. Move 03. Flashing Lights 04. I'm No Fucking Mozart 05. Too Many Lies 06. The Arrogants Theme 07. Velocity 08. Santraa 09. Ufo 10. Mr Devil 11. I'm Gonna Leave You



Format: CD

Disc Quantity: 1
Date: 11-12-2015
Référence : 535946
Disponibilité: EN STOCK

Prix : 16,25 EUR