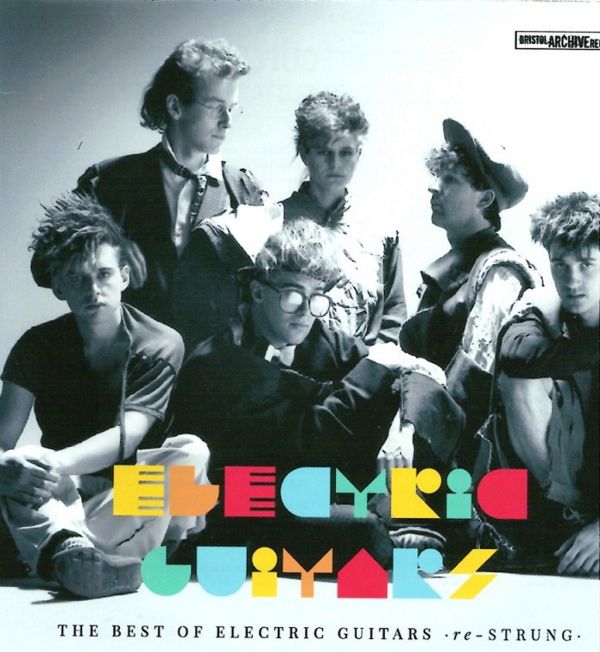 1 - ELECTRIC GUITARS - THE BEST OF ELECTRIC GUITARS (RE-STRUNG) - (CD)
BRISTOL ARCHIVE

This is the early eighties at its very best, these boys took all the best bits of the freedom that punk provided and turned it into something accessible. something you could dance to. This album is the journey (in no specific order) through the EG's development to their break up shortly after the release of 'Wolfman Tap', a catchy smooth production which led some reviewers to tag the EG's funk. 'Health'/ 'Continental Shelf' was released as a single on Fried Egg Records and their second single 'Work', not written from experience, was a UK Indie chart hit on Recreational Records. Signing to Stiff Records opened doors to Martin Rushents production, 7", 12" and EP delivered, covers designed by Peter Saville.They were the band most likely to! Although never gaining mainstream fame, Electric Guitars deserve a chance to feature in modern playlists. Sandwich Language Problems' between Talking Heads and the B 52's and you can't go wrong.

Les personnes qui ont commandé cet article ont aussi commandé VARIOUS, BUCK, PETER, GOVERNMENT, THE, OGRES, THE, ...

Format: CD

Disc Quantity: 1
Date: 15-07-2013
Référence : 442262
Disponibilité: EN STOCK

Prix : 6,50 EUR