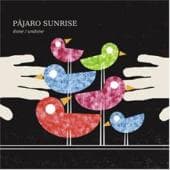 1 - PAJARO SUNRISE - DONE/UNDONE - (CD)
LOVEMONK

Recorded in much the same way as its predecessor, only this time it was more of a band effort, with Pajaro Sunrise consisting of Yuri, Pepe and the newly incorporated Mario Delgado. However, the group disbanded somewhere along the way with Yuri remaining the sole member, and the result is a mixture of some of the band's songs and many of the tracks Yuri had been recording on his own. Yuri decided to release the album as a double CD, even though the 22 songs could easily go on one disc. In his own words: "'Done' is for everything that was coming to an end, which were many things in my life; 'Undone' is for all the new possibilities that came out of that."



Format: CD

Disc Quantity: 2
Date: 15-10-2009
Référence : 402500
Disponibilité: 2/3 SEMAINES

Prix : 14,75 EUR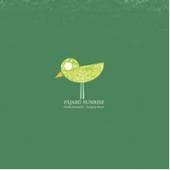 2 - PAJARO SUNRISE - KINDA FANTASTIC/HUNGRY HEART - (7")
LOVEMONK

"Kinda Fantastic" is Pajaro Sunrise at their poppiest. An uplifting little ditty with lyrics that dont really mean anything, according to Yuri Mndez, the brain behind most of the groups second album "Done/Undone". The B-side sees Yuri paying tribute to the man who changed the course of his musical life at a very early stage: Bruce Springsteen.



Format: 7"

Disc Quantity: 1
Date: 15-10-2009
Référence : 402490
Disponibilité: EN STOCK

Prix : 6,25 EUR