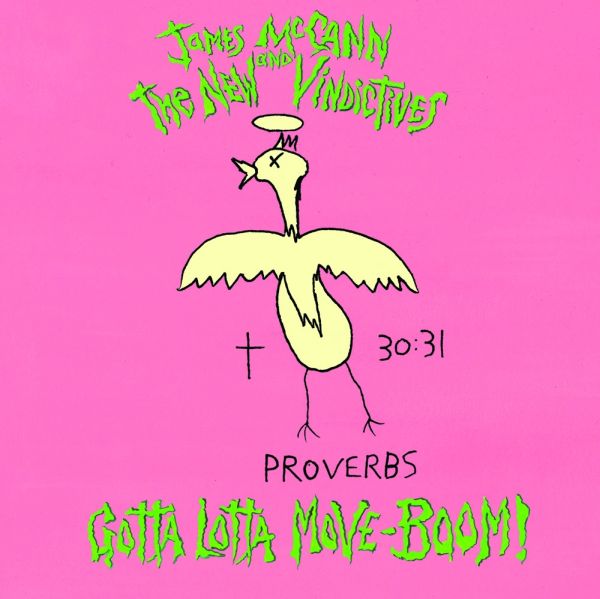 1 - MCCANN, JAMES - GOTTA LOTTA MOVE - BOOM - (LP)
BEAST

Leaving The Drones behind, McCanns rocknroll journey took him to Sydney, 3000 kilometres away on the other side of the vast Australian continent, and then south to Melbourne, the fertile home of Australian music. With his Dirty Skirt Band, his Other Band and more recently the New Vindictives, McCann has traversed the rocknroll spectrum, from dirty blues jams, to country, to abrasive 70s rock. McCann has also found time to collaborate with Spencer P Jones (Beasts of Bourbon), Nunchukka Superfly (featuring Ray Ahn and Peter Black from the Hard Ons), Dami Suzuki (Can), Brian Hooper (Beasts of Bourbon) and Penny Ikinger (Wet Taxis).McCanns latest album with the New Vindictives, Gotta Lotta Move - Boom!, released on vinyl on French label Beast Records and on CD on Off the Hip, sees McCann return to the punk rock roots that inspired him as a teenager. Featuring a co-write with Penny Ikinger (I Can Control Your Mind) and a cover of Spencer P Jones Life in Jail, Gotta Love Move - Boom! is nine doses of punk-spiked rocknroll guaranteed to kick you into excitement. This is a record awash with the punk attitude of the Sex Pistols, the rhythmic brutality of Feedtime and the leather-clad rocknroll passion of Motorhead.

TRACKLISTING: 01. Its A Dirty Old World 02. Sheena Says 03. Gotta Lotta Move-boom! 04. Lies Start Here 05. Tar On The Hip 06. Hotel Hospital Bed 07. I Can Control Your Mind 08. What Is Life In Jail 09. Nicks Song

Les personnes qui ont commandé cet article ont aussi commandé WOOLLY BUSHMEN, TUBS, THE, ...

Format: LP

Disc Quantity: 1
Date: 15-09-2017
Référence : 506178
Disponibilité: EN STOCK

Prix : 17,00 EUR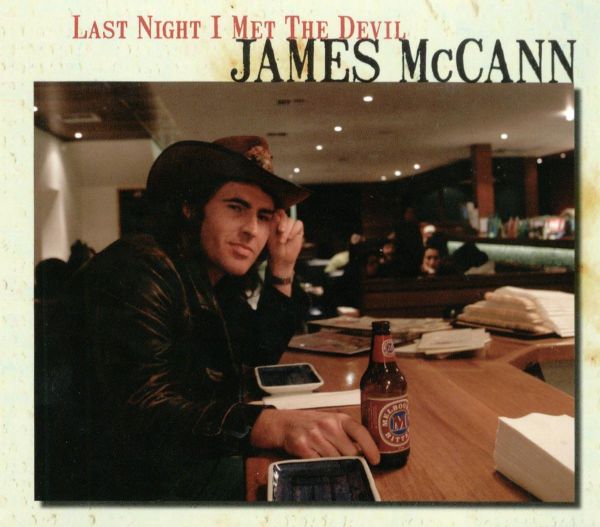 2 - MCCANN, JAMES - LAST NIGHT I MET THE DEVIL - (CD)
BANG!

Founding member of The Drones has created a record that seamlessly encompasses the whole Australian independent sound from beginning to end. This album is the culmination of 20 years writing and performing music. This is rock 'n roll at it's rawest and most brutally honest. Featuring members of The Drones, Bloodloss and Crow!



Format: CD

Disc Quantity: 1
Date: 01-10-2006
Référence : 365054
Disponibilité: EN STOCK

Prix : 4,75 EUR