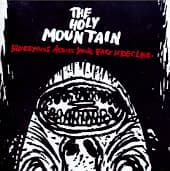 1 - HOLY MOUNTAIN - BLOODSTAINS ACROSS YOUR FACE - (CD)
NO IDEA

The new band founded by dan (a.k.a. Ponch) from Combatwoundedveteran & members of The Blackout Terror! Recorded by mark nikolich at atomic audio (Floor, Combatwoundedveteran) ...so you know it's brutalicious! Blistering hardcore in the vein of Combatwoundedveteran, Tragedy, Born Against, and From Ashes Rise (with a tip of the hat to eighties punk & japanese thrash)!



Format: CD

Disc Quantity: 1
Date: 28-12-2004
Référence : 353124
Disponibilité: EN STOCK

Prix : 14,50 EUR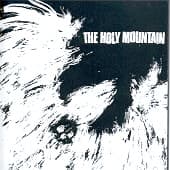 2 - HOLY MOUNTAIN - ENTRAILS - (CD)
NO IDEA

"Entrails" is a blazing slab of hardcore fury that will strip paint at 50 paces! Brace yourself for heavy doses of d-beat, bitter demented vocals, and over the top guitar leads! "Entrails" completely smokes and buries anything THE HOLY MOUNTAIN have spewed forth before! This is the brutal and powerful sound of a band in full form, totally hitting their stride and raging like a motherfucker without mercy!



Format: CD

Disc Quantity: 1
Date: 20-06-2005
Référence : 356004
Disponibilité: 2/3 SEMAINES

Prix : 14,50 EUR